Dealchecker Tomas booked a £50 return flight to Cyprus (Ryanair, via Opodo) only to find out one of the biggest carnivals in the world was happening the same weekend…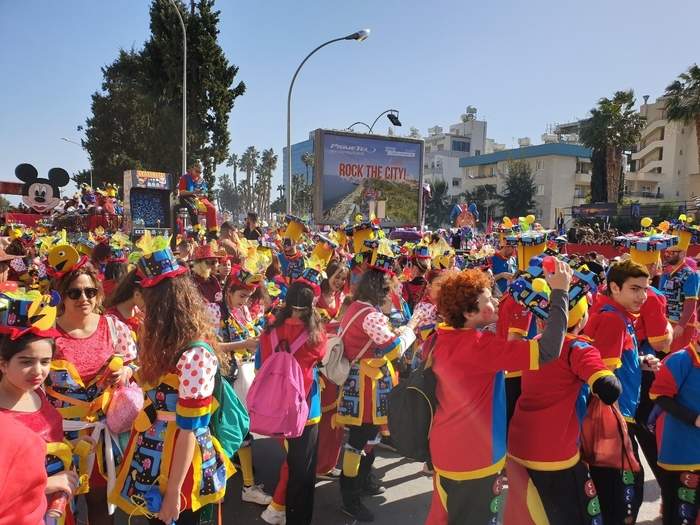 The Limassol Carnival is considered to be one of the most well-known carnival events in the world, up there with Notting Hill and Rio. It is held 50 days before Greek Orthodox Easter or 12 days before Christian Easter Lent.
The festival goes on for 10 days, culminating on the Sunday before Ash Monday in a huge parade that lasts for most of the day and then turns into parties and celebrations at night. Ash Monday is a bank holiday in Cyprus so the festivities are truly in full swing all day long!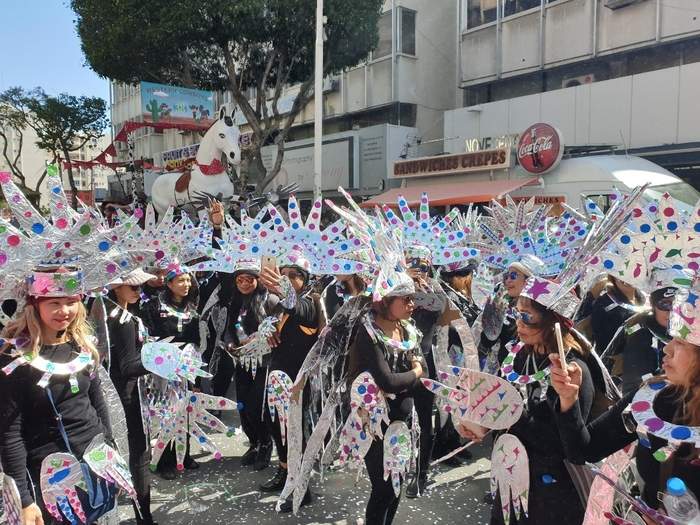 Even though various events, free concerts and performances happen all throughout the weekend and seeing people dressed up on Friday or Saturday is not uncommon, Sunday is when it all really kicks off.
The Grand Carnival starts with the entrance parade of the King Carnival, followed by local people dressed in fancy costumes of various themes as well as over 100 floats. The inspiration for the latter is taken from everyday life, fairytales, economics, history, sport and political events. The street parade lasts for five hours and following that there is a big free concert and a party in the beautiful Limassol port area.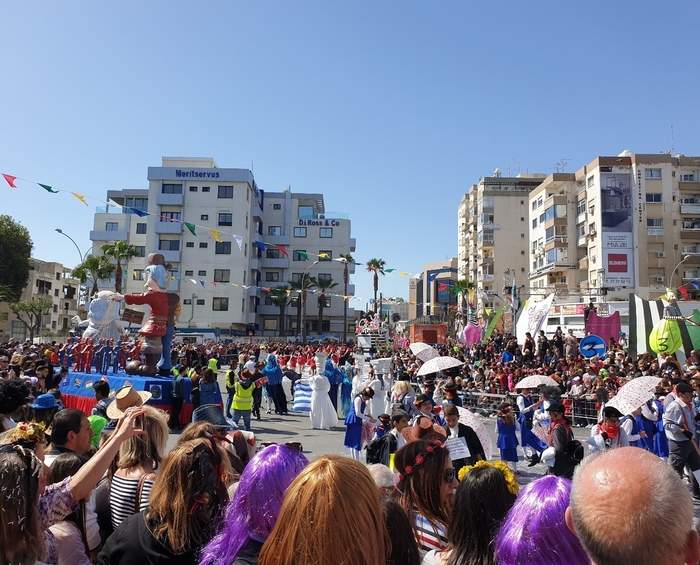 The celebration gets bigger every year and according to the mayor of Limassol, Nikos Nikolaides, the 2019 carnival was the biggest ever with 103 floats and 40,000 revellers taking part while overall attendance was over 100,000.
Cyprus gets very hot in the summer months and this event is normally held around February or March when the weather is nice and mild (18-20°C during the day) – perfect for this sort of occasion.
Combined with cheap flights, this becomes a no-brainer for an interesting weekend break!
Fancy joining the party in Cyprus? Take a look at our Holidays | Flights | Hotels