Ah, the great outdoors. Whether the phrase makes you shudder with all the ennui of a die-hard city dweller or giggle with glee like Bear Grylls, camping can be an incredible way to see the world from the ground up – so to speak. Europe's camping sites are some of the best, so here are our top 12 European camping spots. Head torch not included.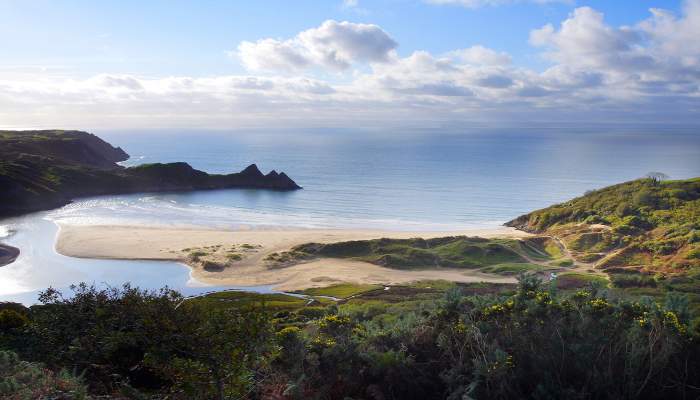 Three Cliffs Bay on the Gower coastal path is often listed among Britain's best beaches. Luckily a nearby namesake holiday park means that you can bask in all its ruggedness and allow the brisk Welsh breeze to ripple the canvas of your tent. If the elements get too much, then there are also cottages and caravans available to rent on the site, and there is a farm shop that sells local fare. If you wish, you can hire picnic tables and fire pits, or indulge in a hamper to enjoy on the beach – when does camping become glamping?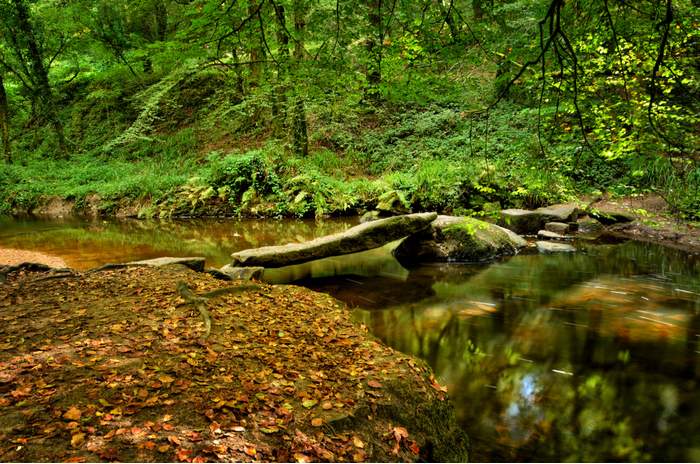 Southern Brittany provides a lush forest setting for this family-friendly campsite that is tucked into a bend in the River L'Elle. Explore the sprawling, green estate from the comfort of a canoe, on horseback, or while fishing for salmon and trout to cook on the campfire for dinner. Thrill-seekers will struggle to choose which activity to launch into first – will it be zip-lining, paintballing or mountain biking? You can also book an afternoon trip to go kayaking on the ocean, which is just a 30-minute drive away. We have a feeling you might end up extending your stay at Camping Le Ty Nadan!
Book flights here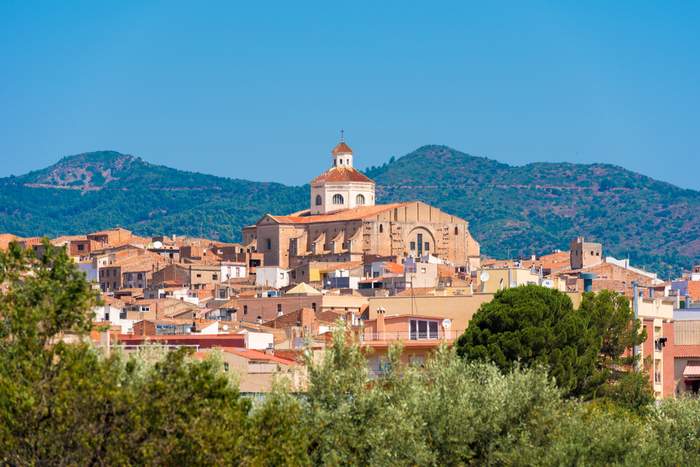 Mont-roig del Camp is a scenic seaside town on the sunny Costa Daurada, near to the ancient Roman town of Tarragona, that served as the summer playground for artist Joan Miro, and in turn inspired many of his paintings. Despite its proximity to Barcelona, camping at Playa Montroig – a retreat overlooking the Mediterranean – feels a million miles away from the hubbub of the city. It comprises of over 1000 verdant camping lots of varying prices (depending on how close you are to the beach), plus restaurants, sports facilities and evening entertainment.
Book flights here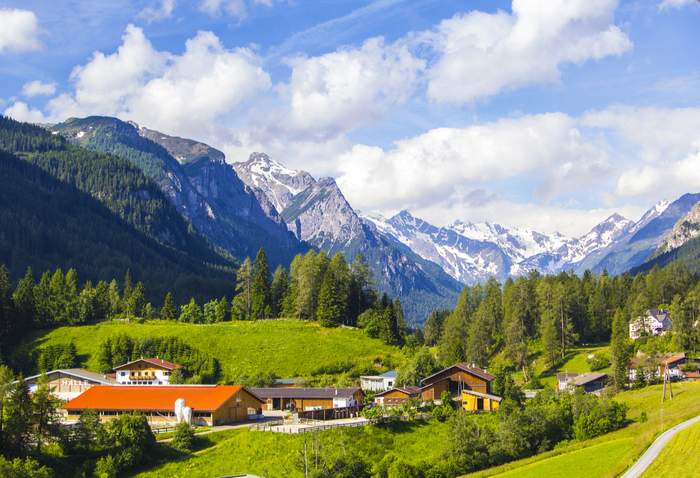 Imagine sleeping under the stars next to a highland lake, which is huddled by the Nordkette mountains – we wouldn't take a hotel room over this scenario any day! Well, perhaps in the winter… Ferienparadies Natterer See is a peaceful hideaway that is positioned spectacularly in the alpine countryside, around seven kilometres from the bright Olympic city of Innsbruck. Despite its relative seclusion, it offers plenty of activities and facilities, including a bathing lake. We can almost hear the ding-a-ling-a-ling of cowbells already!
Book flights here
Calgary Beach, Isle of Mull, Scotland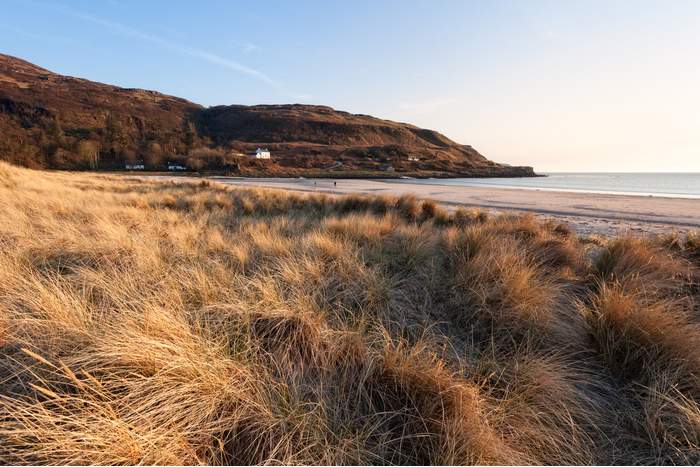 This wild and free camping spot is perfectly suited to travellers who are, well, wild and free! Located on the west coast of the Isle of Mull in the Inner Hebrides, there's not a great deal to be found here other than silky white sand and gentle, turquoise water. It's also unlikely you'll be bothered by any other campers – apart from some nosy otters or seals, perhaps. The area is a Site of Specific Scientific Interest and is made up of a rare type of grassland called machair, so there are a couple of rules regarding where you can pitch; motorhomes are asked not to camp overnight, but other than that, respectful campers are welcome! This is solitude and simplicity at its most stunning.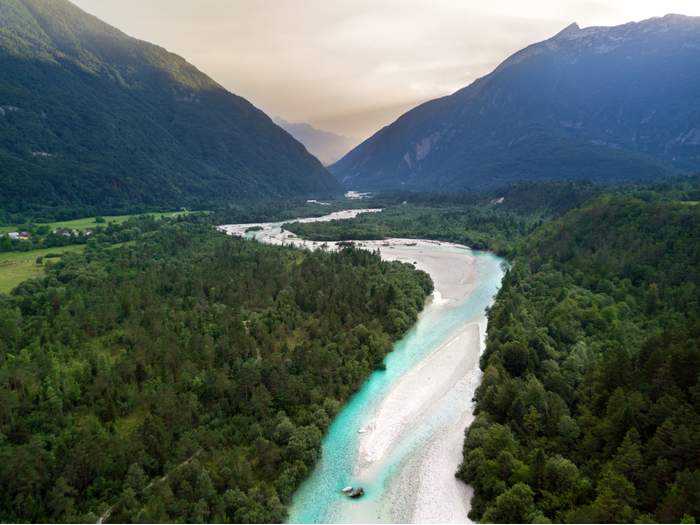 Slovenia is one of the most captivating and unexplored European destinations, however it's bound to catch on (probably via Instagram posts of its ethereal Emerald River), so make sure you visit sooner rather than later! You can camp at the point where the Koritnica river meets the bright blue-green Soca river in the Bovec Valley, which is surrounded by the Julian Alps. Fairy-tale waterfalls, gorges and lakes are hidden all over the landscape, and you may come across the odd crumbling fortress – a reminder of the valley's role in the First World War. For the adrenaline-seekers among you, there's rafting, kayaking, canyoning and caving available, too.
Book flights here
Don't be hasty to dismiss the south of France as out of your budget, as there are numerous campsites dotted around the Côte d'Azur. One of our favourites is located next to Lac de l'Arena and the Argeus River, around 11 kilometres inland from the historic port town of Frejus. In true French Riviera style, the resort boasts a heated pool and paddling pool, as well as a spa. Those who are drawn to the simple life can paddle in the lake instead, go horseback riding through the inimitable landscape, or take canoes out onto the river.
Book flights here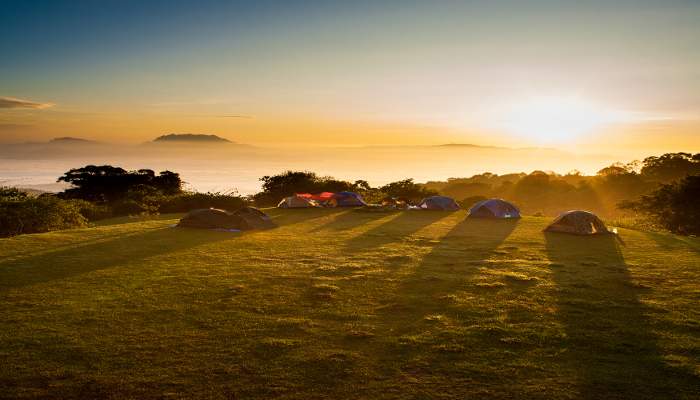 Cala Llevado has been quietly welcoming campers to its home overlooking the sparkling Med in Tossa de Mar since 1959! The established eco-resort has a bar-restaurant, a pool overlooking the ocean, and plenty of activities for the kids. There's also an abundant botanical garden at the heart of the site, plus unspoilt, pebble beaches within walking distance – be warned though, one of the bays is frequented by nudists! You can pitch your tent just metres from the sea, under the shade of rustling pine and oak trees – we can't imagine a more tranquil, snooze-inducing spot.
Book flights here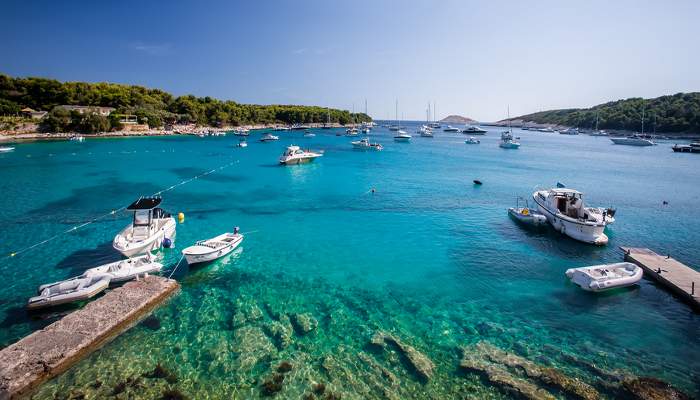 Croatia has skyrocketed in popularity as a holiday destination over the last few years, and for good reason! The beaches are eye-wateringly beautiful, and the pale stone buildings reflect the many hours of sunshine that the country enjoys. A stay at Mala Milna, a campsite on the nearby isle of Hvar (famous for its lavender), incorporates the best of both worlds – a zen island ambience, plus a surprisingly lively nightlife over in the main city. The solar-powered camp is located on the south of Hvar where it soaks up rays all day. Don't worry though, there are plenty of olive trees to duck under if the heat gets too much.
Book flights here
Boasting over 100 fine white sand beaches, Sithonia is a haven for beach bums who can usually be found either propping up the bar or frolicking in the sea. Located on the east coast of Haldiki's middle peninsula, holiday site Akti Oneirou is an aesthete's dream with its Cycladic architecture – all white paint and pale stone and wood: the onsite beach bar, Manassu Beach Bar, is also used as a wedding reception venue. A stay is surprisingly reasonable for campers, and it has wooden bungalows, mobile homes and caravans available to rent, too.
Book flights here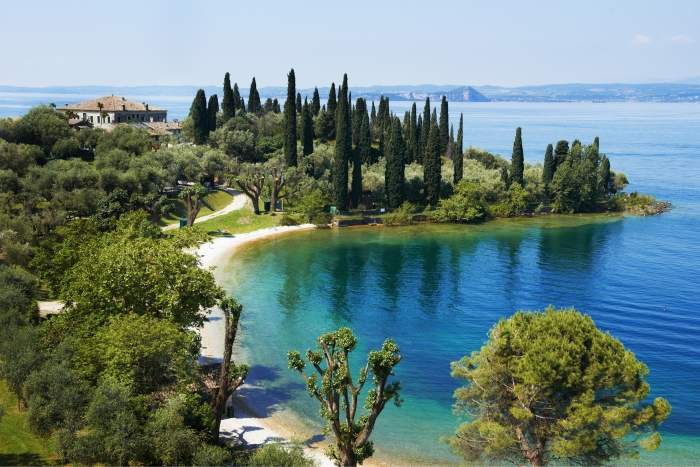 With a circumference of 90 miles, you're not short of shoreside spots to set up camp on around Lake Garda, however we think that San Biagio could be a firm favourite. The site will appeal to those who simply want to immerse themselves in this dazzling natural setting. Perched on a peninsula known as Belvedere Point, your tent will be surrounded by the lake's smooth sapphire water that shimmers like a mirage. There's even a tiny island named Rabbit Island metres away from the tip, where a snack bar is open during the high season. Non-guests have to pay to access the island, but if you're staying at San Biagio then it's free to wade to whenever you wish.
Book flights here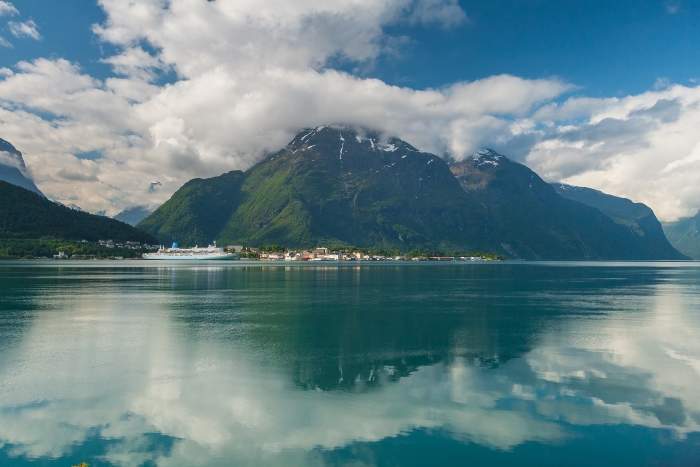 Lovers of the great outdoors will no doubt have the Norwegian fjords on their list of places to visit. The rather remote Mittet Camping is situated at the point where the Mittetelva river meets the majestic Langfjorden. This sedate scene offers spine-tingling views over the dramatic cliffs and glasslike water, but little else in terms of activities – aside from fishing. If you're looking to forget all your worries and troubles for a while, then we recommend packing a pile of books and escaping to this magical place. One for the old fashioned campers.
Book flights here