Croatia's stunning shores are brimming with pristine beaches, sparkling turquoise water, and more culture than you could ever take in – and there are far more than 101 islands to discover. In fact, Croatia boasts a whopping 1244 islands in total, which gives you far too much choice. From its fascinating history to its delectable cuisine, there's just so much to discover. Luckily for you, we've rounded up a list of our favourite spots – just don't spread the word too far, you'll want to keep these gems all to yourself…
For Those Into Ancient History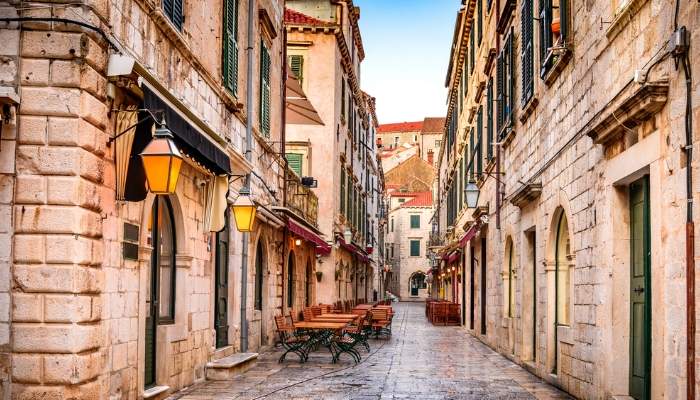 Game of Thrones fans, this one's for you: we couldn't not mention the gorgeous Dubrovnik. Perched on the Adriatic coast, this scintillating city gets more than its fair share of delightful weather, but if you're not interested in lying on a beach you can explore the Old Town instead. Encased in an ancient wall, the pretty paved streets have inspired a few artists, and swathes of Game of Thrones was filmed in the city – keep your eyes peeled for King's Landing! There's even a new Game of Thrones museum where you can explore the series and filming locations in depth. Not into the Lannister/Stark rivalry? Simply wander the cobbles, taking in the incredible architecture and history – and maybe stop for a glass of wine or two along the way.
For People After A Wellness Retreat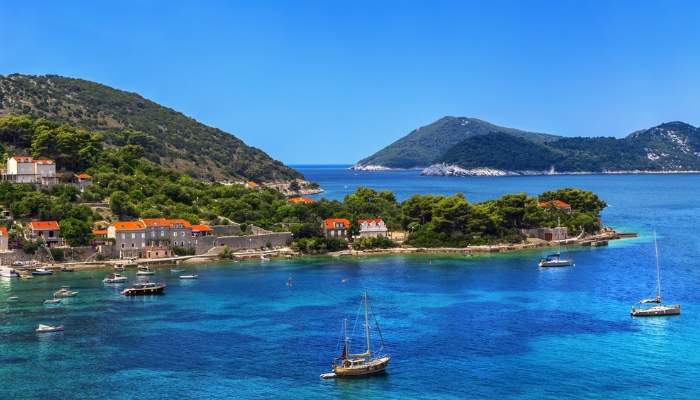 Feel like you need some time to reconnect with yourself? Head to one of the Elaphiti islands – in particular, traffic-free Lopud Island, which you can get to via ferry from Dubrovnik. Croatians are famous for their fjaka – the bliss that is awakened when you feel truly alive, and comfortable in your own skin. Accomplished generally through the appreciation of nature – think coastal walks through wildflowers and olive grove-strewn hills – taking some time for your wellbeing is more important than ever in this stressful day and age. Where could be better to try it out than in the country that invented it, on an island free from vehicles and their pollution? Chuck in a sunset or two and some incredible beaches, and you have yourself a trip to remember.
For The Partygoers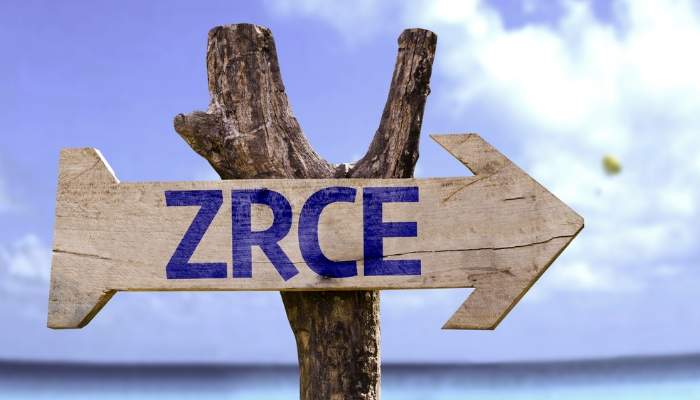 For those a little more into partying than yoga and self-reflection, Pag's the place to be. It's often called the Croatian Ibiza, and for obvious reasons. All-night clubs are combined with affordable prices and stunning beaches, which are brilliant for whiling away the morning after a big one. Jet off to Zadar and continue on to Novalja, which is the closest city to the infamous Zrce Beach (pronounced zr-tcheh according to Wiki), where most of the parties have exploded onto the scene. Grab yourself a drink and a dance partner, and get jiving!
For Nature Fans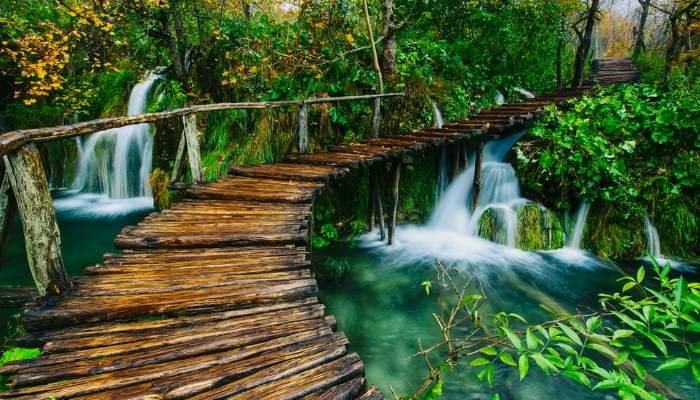 Not a fan of the coast? We think that's strange, but we'll accept your choices, and we have you covered. How about checking out a gorgeous inland national park instead? Plitvice Lakes National Park boasts 16 terraced lakes, with waterfalls cascading between them. This stunning spot has a myriad of walking trails running throughout, so you can check out the lakes from every which way. Unfortunately, you're not allowed to swim in the sparkling turquoise water – if you want a lake you can swim in, though, head down to Krka National Park, where you can splash around to your heart's content. You can head to Plitvice Lakes from either the capital Zagreb, or Zadar on the coast, both of which have regular flights from the UK.
For City Lovers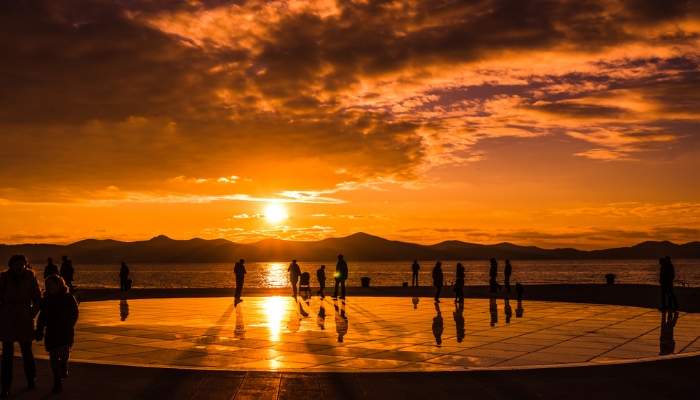 Circling back around to cities, Zadar is one you really have to check out. Probably most famous for its melodious Sea Organ, which uses the gentle waves to create a peaceful harmony, there's more to do here than meets the eye. Zadar is the oldest continually inhabited city in Croatia, and for those interested in antiquities, the Museum of Ancient Glass is a must-see: the intricate exhibits will give you a glance into times gone by. Zadar is a kind of quieter Dubrovnik, free from the crowds bustling in the heat, and offers access to tiny secluded islets and pristine beaches: Saharun beach is one of the only white sand beaches in the country, and is often compared to the Caribbean. Zadar's also home to some spectacular sunsets – Alfred Hitchcock described them as "the most beautiful in the world" – but he wasn't the only one inspired by this beautiful vista: artist Nikola Basic was so in awe of the sunsets that he built a Monument to the Sun on the water's edge. Sounds a bit staid for your liking? It's anything but: the 22-metre disc absorbs the sun's rays all day, then creates a dazzling light show as the night descends. 
Have we piqued your interest in Croatia yet? Do we even need to mention the unbelievably delicious fresh seafood combined with Mediterranean flavours? We will anyway – it takes a strong mind to resist the call of olive oil-drenched bruschetta and truffle-filled pasta dishes. Yum. And how about the fact that Croatia's sunny shores are delightful to visit even out of peak season? Head off in May or September for tranquil streets and brilliant prices. We'd even recommend spending a couple of hours in Zagreb before you head elsewhere – the city has a Museum of Broken Relationships which is quite frankly brilliant.