Lahore Overview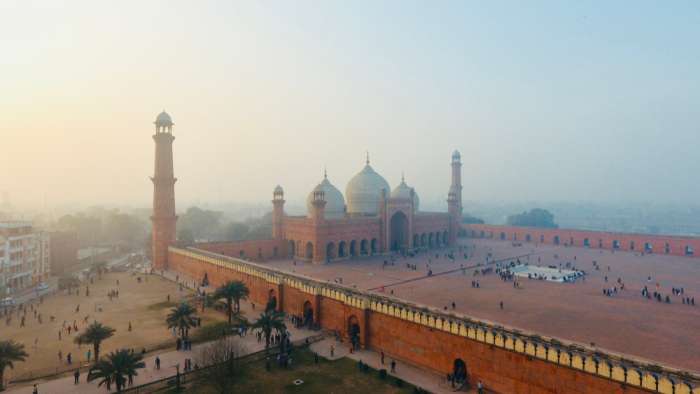 Considered to be one of Pakistan's most liberal, progressive and cosmopolitan cities, Lahore is the capital of the vibrant, thriving Punjab province. Such is the nature of the city that there's even an old Punjabi saying: 'Anyone who hasn't seen Lahore simply hasn't lived.'
Although an ancient settlement (there's evidence that a city has stood in the area since before the Gregorian calendar began), Lahore has also been intrinsic in modern history, such as the partition of India and Pakistan. During this period, it was the site of both the declaration of Indian independence and the decision to establish Pakistan as its own country. Although there was much violence in the city at the time, due to the controversial nature of its annexation based upon the percentage of Muslims in the population, the city is considered a safe destination, with the government swiftly quashing any militarism to improve tourism and investment in the area.
Visiting today, tourists can enjoy a wealth of historical destinations, including two UNESCO World Heritage sites, a plethora of lush gardens and intricate mosques, as well as a booming street food scene and several museums. There's also an Eiffel Tower replica…
Fab holidays for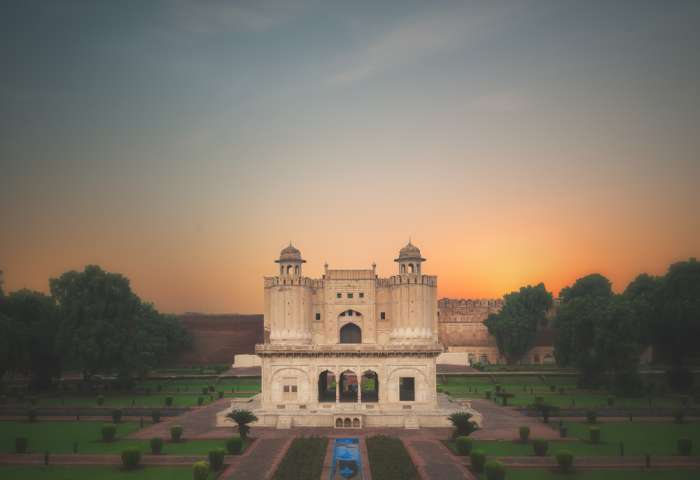 Historical destinations, marketplace shopping, UNESCO World Heritage sites and a completely different culture.
Airport
Allama Iqbal International Airport lies to the east of Lahore and is served by four national and eleven international airlines, including Emirates, Etihad and Qatar. The new terminal building was commissioned in 2003, and the old terminal building was converted into luxury lounges for premium travellers.
How to get to Lahore
From the airport, there are a variety of ways to access central Lahore. As well as the usual pay-as-you-go taxi services, Uber has also recently launched in the city, and there's an option to pay with cash instead of just card. There's a round-the-clock bus service, which comes at a very reasonable price, or you could flag down the automobile of Asia – the infamous tuk-tuk.
Where to stay in Lahore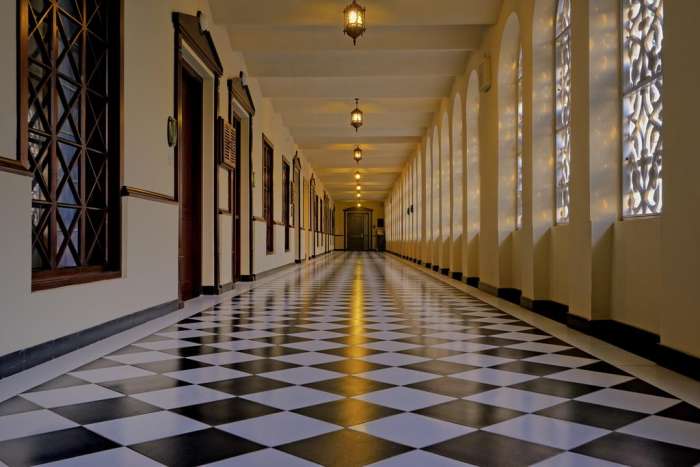 There's a huge number of hotels within Lahore, which boasts everything from the palatial to the modest. As well as the usual international chains, you can find well-reviewed options such as Faletti's Hotel, the Luxus Grand Hotel and Lahore Continental Hotel, all centrally located, and backpacker alternatives like Hotel Premier Inn or Park Hotel. Airbnb is also an option, with numerous Superhost stays available.
Best time to go to Lahore
During the summer months (May to August) temperatures regularly exceed 30˚, while November through to March offers a more temperate climate in which to explore. Despite the high heat, summer is still the most popular time for tourists to visit, even though precipitation is at its peak (four to nine days of rain!) in this period. November, December and October are the months with the lowest rainfall, although it can be rather humid during this time.
Did you know?
At any one time, there are more than sixteen dialects being spoken in Lahore. As the largest and most affluent city in Punjab, this 'unofficial capital' draws in workers and visitors from across the province, many of them with their own versions of Punjabi, so as you're wandering the streets, you'll hear snippets of Majhi, Dhani, Pothohari and Shapuri.
Top 5 Must-Dos in Lahore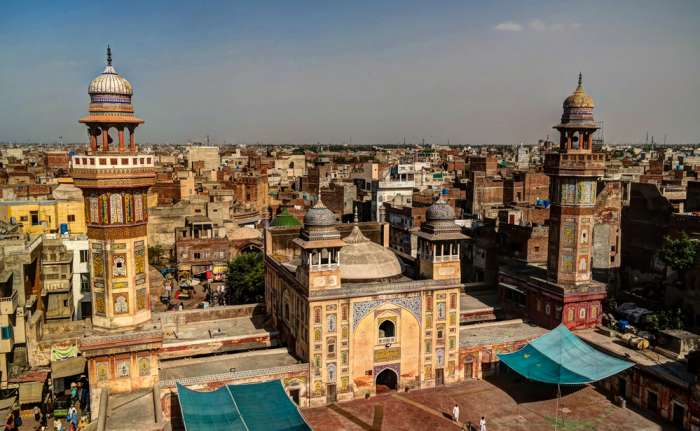 Packed with both ancient, colonial and modern sights, you'll never be lost for something to see or do in Lahore. It wasn't easy, but we've compiled our list of the absolute must-sees in this fascinating city, in no particular order:
Border ceremony at The Wagah Gate – The controversial Pakistan/India division still causes tension in both countries, but the daily border ceremony aims to highlight the 'rivalry, brotherhood and cooperation' between the states. Every evening, guards and soldiers on both sides of the border partake in a symbolic parade that definitely shouldn't be missed by anyone travelling to the area.
The Wazir Khan Mosque – Positioned just inside the impressive Delhi Gate, you'll find the intricate Wazir Khan Mosque. Founded in the 17th century, this ornate edifice boasts incredible artwork upon the walls, as well as bold tilework and a painted ceiling. Although the mosque has been left to crumble somewhat in recent years, it's an atmospheric place to spend an hour or so between daily prayers.
Lahore Fort – It was Emperor Akbar who designed Lahore Fort as it appears today, all the way back in 1566. Having survived damage, alterations and additions, the sprawling edifice is now one of the Old City's icons and contains many smaller points of interest within its walls. On your wanders, take time to visit the Moti Masjid (Pearl Mosque) and the incredible Shish Mahal: the ancient Palace of Mirrors that still boasts the original marble screens and intricate inlay work. There are also several small museums to be explored, containing everything from old manuscripts to armour.
Badshahi Mosque – Another of Lahore's must-see landmarks is the palatial Badshahi Mosque that's stood opposite the main entrance to Lahore Fort since 1674. Comprised of three ornate marble domes upon a red sandstone structure, this sacred site is said to hold over 100,00 worshippers. Hairs from the Prophet Muhammed are kept here, making it a place of great importance to the Muslim community both far and wide.
Anarkali Bazaar & Liberty Market – For a real taste of the vast diversity and vibrancy of the cultures within Lahore, make a visit to either Anarkali Bazaar or Liberty Market (or both!). The former has been part of Lahore's tapestry for centuries, making it one of the oldest markets in South Asia, while the latter is the city's 'wedding marketplace', where brides pick out the delicate finishing touches for their big day.