You might have also come across the phrase 'Blue Flag beach' on our website once or twice! If a beach is allowed to fly an official Blue Flag flag, it means it has passed a list of criteria that assesses four key ecological standards imposed by the eco-label, including water quality, environmental education, environmental management, and safety. Each sandy sanctuary is only allowed to fly the flag when its full facilities – for example, washrooms and lifeguards – are available.
Not only does the symbol suggest that the beach is scenic, but it also ensures that it is clean, safe and sustainably managed, too – which feels more important than ever in 2020! England's Blue Flags are on the rise, due to what's now coined the 'David Attenborough effect', but we've rounded up some of our favourite Blue Flag beaches further afield that might inspire your new year travels…
West Jutland, Denmark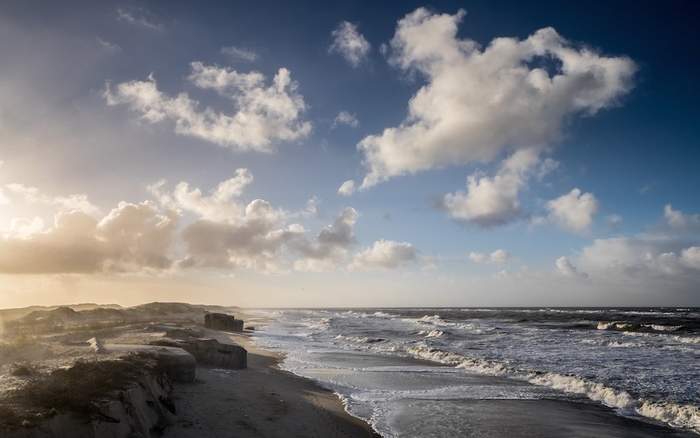 Denmark might not immediately spring to mind as the destination for your next seaside break, but its 214 Blue Flag award-winning beaches – commended for their cleanliness – might make you reconsider. The country is also home of the Blue Flag headquarters! Temperatures only reach the early 20s in the high season (June to August), but the days can stretch to almost 18 hours long, and you're guaranteed a quiet patch of sand – even on popular beaches like Sondervig Strand on the North Sea coast. These wild waters have served as inspiration for Shakespeare's Hamlet and Hans Christian Andersen's The Little Mermaid – romantic, adventurous types will be in their element.
Albufeira, Portugal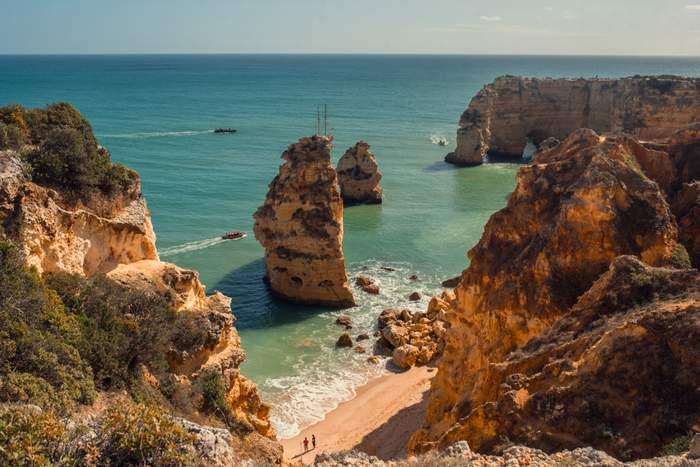 The Algarve region boasts the most Blue Flag beaches in Portugal, with all 25 of Albufeira's glittering coves (and its marina) making the list. The main stretches of Praia do Túnel and Praia dos Pescadores (Fisherman's beach) can get exceptionally busy during the high season. Venture a little further along though, and you might be rewarded with a gem of a secluded bay, where the crystal water is punctured by craggy monoliths and rock arches, and rust red cliffs hug golden sands.
Takahama and Kamakura, Japan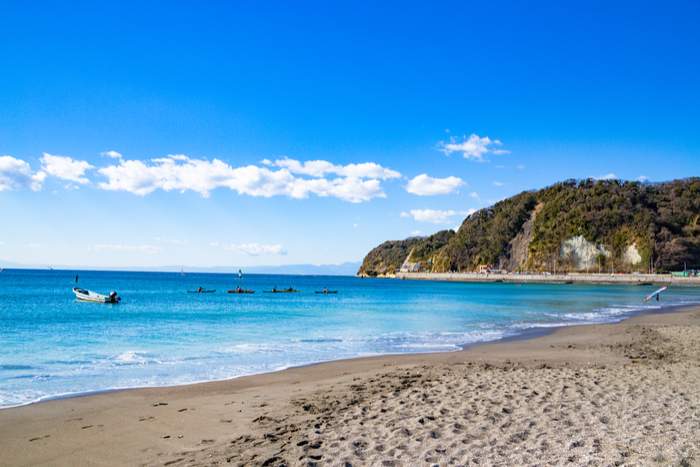 Japan is the first Asian country to have been honoured with a Blue Flag award! Just a couple of hour's drive from Kyoto, near the town of Takahama, is Wakasa Wada Beach – a pale, spacious expanse of sand with clear, fresh water that proves particularly popular with paddle-boarders. Yuigihama Beach in Kamakura – on the south coast of Japan near Tokyo – also holds Blue Flag status. This shallow part of the shore is great for swimming, but it can get very busy in July and August when the city slickers crave some sea air.
Mallorca, Spain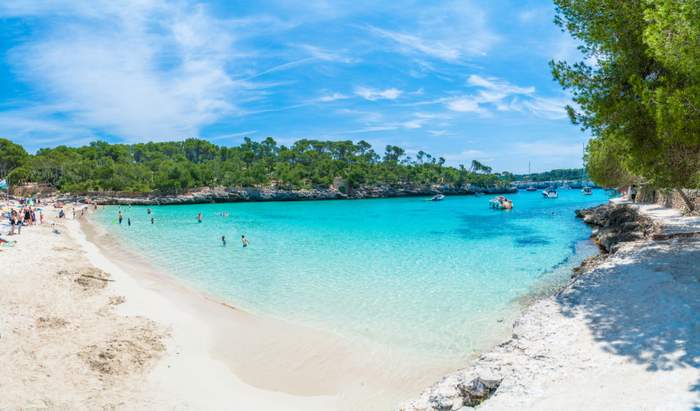 The nation that dominates the table with a massive 590 Blue Flag-waving bays is Spain, of course! And out of the 44 in the Balearic Islands alone, 32 of them are located in Mallorca. Whether you like to be in amongst the action on some of the busier stretches backed by bars and restaurants (like Cala Major for example), or you prefer your own slice of tranquillity on one of the more compact, pine flanked nooks like Cala Mondrago, you'll find it all in this pocket of the Balearic Sea.
Turquoise Coast, Turkey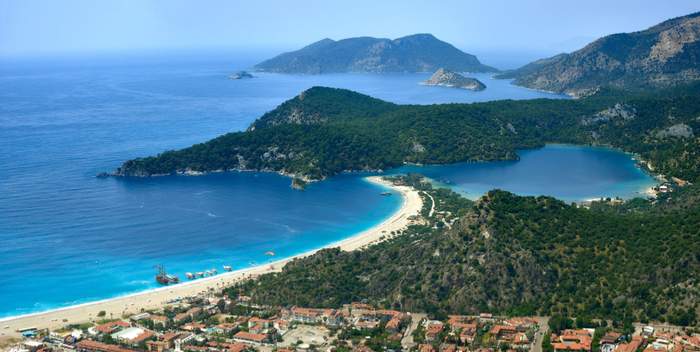 Turkey makes it into the top five countries with the most Blue Flag beaches in the world, which isn't surprising considering its shoreline is nicknamed the Turquoise Coast and the Turkish Riviera! There are some truly epic sandy sights to be seen, including Kumburnu Public Beach – a powdery soft sandbar that encloses the Blue Lagoon in Olu Deniz, set against a backdrop of the verdant Mount Babadag. Another crowd-pleasing part of the Lycian coastline is Patara Beach, which is situated near some ancient ruins: at a tremendous 18km long it is the longest beach in the Mediterranean, so you shouldn't struggle to find some privacy here.
Northern Ireland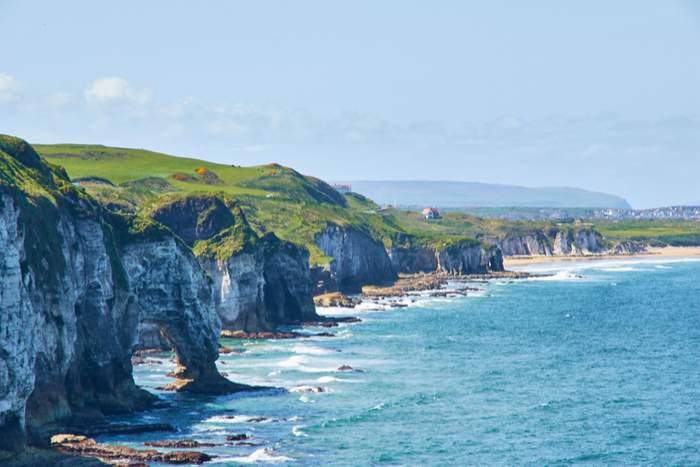 Most of Northern Ireland's Blue Flag beaches are sprinkled along the Causeway Coastal Route that tours the top of the country. Beginning in Belfast and ending in Londonderry, it is considered one of the most spectacular road trips in Europe. To the west of the UNESCO World Heritage site, the Giant's Causeway, is a handful of unspoilt biscuit crumb beaches like Portrush Whiterocks Beach, which is backed by limestones cliffs and peppered with eerie caves, and Portstewart Strand, which was a filming location for Game of Thrones!
Saidia, Morocco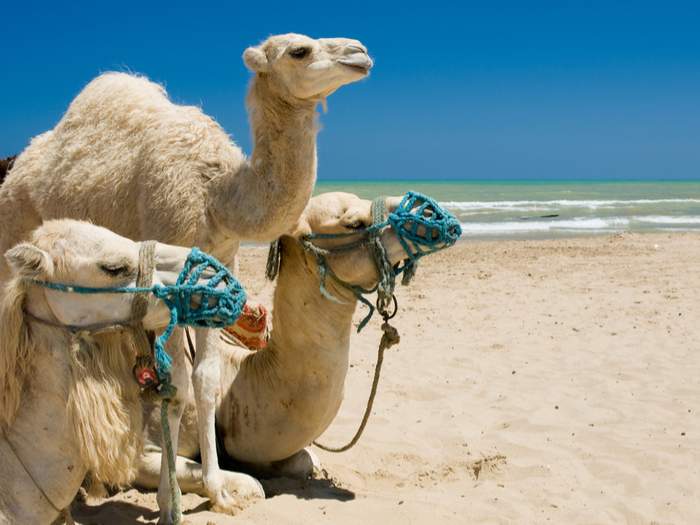 You might associate Morocco more with souks and the sand of the Sahara desert, than you would with Blue Flag beach resorts, however the North African country has won its fair share of awards. Saidia, which rests on the Morocco-Algerian border, is nicknamed the Blue Pearl and is an up-and-coming holiday spot. Its seemingly never-ending plain of amber sand is surrounded by a golf course, a national park and a smattering of hotels. Camels hang out on the beach, poised for photos and ready to take visitors for a ride.
La Costa del Coco, Dominican Republic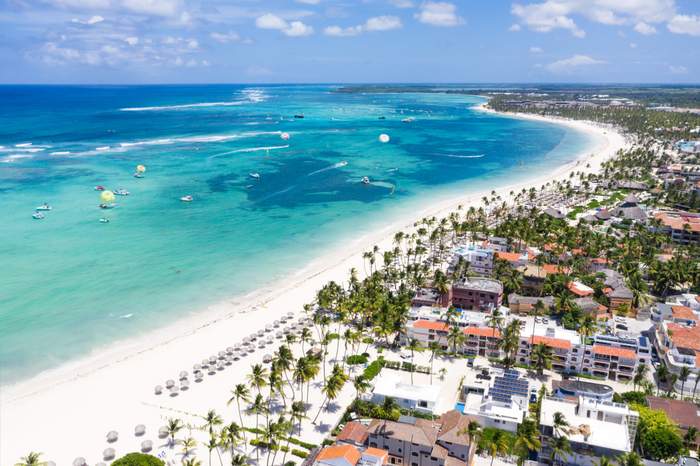 The Dominican Republic's easternmost Coconut Coast is as dreamy as it sounds. Comprising of the areas of Bavaro and Punta Cana, the floury white sand of Bavaro Beach alone sweeps around 48km of the island's perimeter and the vibrant, aquamarine ocean hides some incredible coral reefs. There are a number of luxe all inclusive resorts at this tip of the Caribbean nation, many of which have their own private enclave of beach with sun loungers that aren't available to non-guests. If you don't end up staying at a hotel along this strip though, then not to worry – most of it is still accessible to the public.
Halkidiki, Greece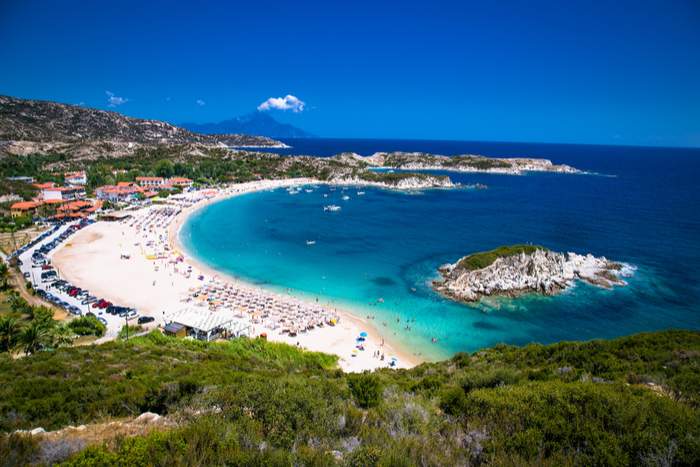 We're outrageously spoilt when it comes to beautiful beaches in Greece – from Crete to Mykonos, the country has around 500 exceptional coastal crescents according to Blue Flag. The northern area of Halkidiki has one of the highest concentration of award-winning locations, leaving you to simply choose between the trio of peninsulas (known as the three 'legs' or 'fingers'). Kassandra is the more tourist-heavy stretch, while in Sithonia you might find more sequestered coves – one thing's for sure though, you're unlikely to find more dazzlingly white sand or sapphire blue sea anywhere on the continent.
Liguria, Italy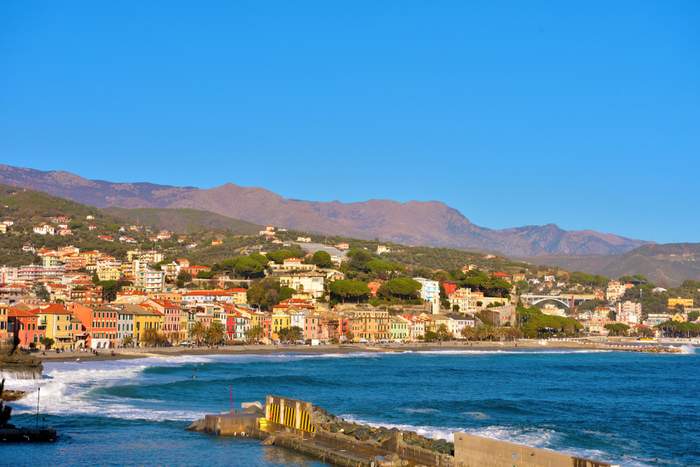 Italy has one of the most dramatic shorelines in Europe, especially in mountainous areas such as the Amalfi Coast and the Cinque Terre. While the former tends to pop up in our Instagram feeds a lot more, Liguria in northwest Italy (where you'll find the pastel-hued fishing villages of the Cinque Terre) actually boasts the most Blue Flags. The steep coastline, known as the Italian Riviera, is backed by lush hills and rugged mountain, making for some unusual seaside snaps. To avoid the crowds, head west from from Genoa and stay in one of the quieter locales like Varazze or Celle Ligure.