You might not know it, but the holidays you take give little clues to your identity, they hint at the sort of person you are. This makes sense if you consider a recent study in 2018 showed that they account for up to 25% of our annual expenditure each year, making them one of most people's biggest purchases. So, here's a tongue-in-cheek evaluation of four types of holidaymakers. Do you recognise anyone?
Magaluf or Zante or Malia
We're going to take an educated guess, and say that you are in fact a teenager, gallivanting off on your first holiday without the parents. You're dragging a huge suitcase that is packed to the brim with goods that show how confused your situation in life is right now. On the one hand, your mum has insisted that you pack at least four bottles of factor 50 sun cream, which you will then discard on the floor of your apartment when you arrive, preferring instead to sport a strong shade of postbox red. On the other hand, you've optimistically packed a maxi pack of condoms – buoyed on by the enthusiasm of your friends. You'll spend the week drinking alarmingly cheap, bright blue cocktails, flailing wildly to the latest chart hits in whatever bar you're lured into and experiencing hangovers so terrible, the memories of which will haunt you for years. One thing is for sure – you'll return home with a wealth of stories and no inclination to see your friends again (after they've vommed in your newest pair of trainers), which will set you up well for those first messy years of independence.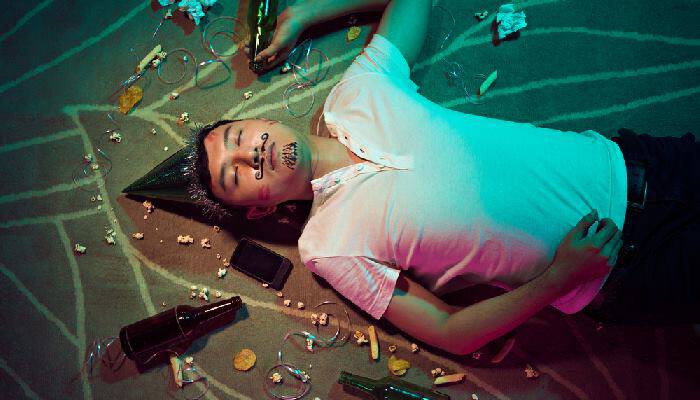 Bali or Vietnam or Colombia
You took a gap year (or two) and spent the time chugging back cheap beers in Bangkok's Khaosan Road, wearing a pair of elephant-print harem pants and perhaps even sporting an ill-advised tattoo you got while drunk with new hostel friends (who you're now indelibly linked to in ink form forever). Now, after years trapped behind the desk, you're ready to strike out again, and need a destination just a little off the beaten track. You'll go to Bali with the expectation that you're going to Eat, Pray, Love your life and reach spiritual enlightenment, but instead, you will remember just how much you love fancy cocktails in impossible drinking vessels. You are all set to spend your days at the Potato Head Beach Club. Alternatively, you'll head to Colombia's Medellin in order to fulfil your Narcos fantasies and will find yourself eating westernised food with people an awful lot like you.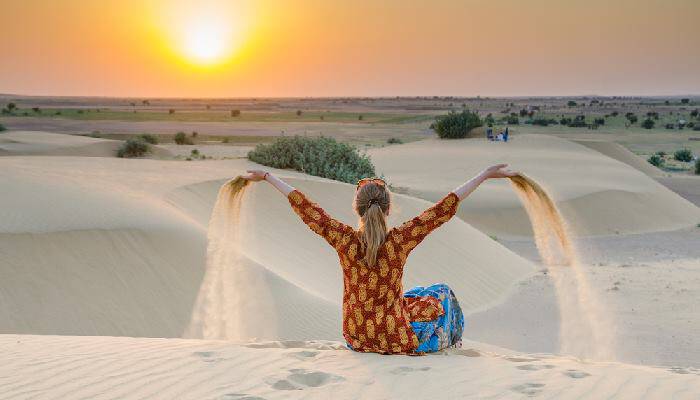 Dubai or Las Vegas or Marbella
You only drink bubbly things, and by that we mean, strictly champagne and prosecco. Your wardrobe consists of staggeringly high heels with that all important red sole, or instead, alarmingly tight trousers and roll necks in grey, maroon, navy and black. Wrists are bedecked with a Rolex, and some sparkling Tiffany & Co. number. When your attire is so glitzy, your holiday destination sure as hell better be too, that's why you flock to the OTT glamour of Dubai, Las Vegas and Marbella. You can bet your bottom dollar that any trip to Marbella will be filled with champagne spray parties where you'll spend hundreds not drinking, but instead spritzing into the crowd, numerous bottles of champagne. Dubai will entail Asian fare at Nobu, and you'll be showing off those abs at a pool party in Vegas. And babe, we don't blame you, sometimes you just gotta let loose!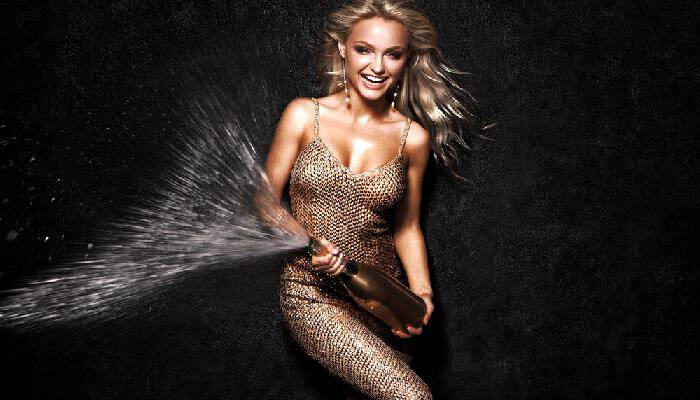 Berlin or Belgrade or Amsterdam
You love craft beer, read Vice religiously, and only listen to techno. You like to drink and party as much as the rest of us, but only want to spend your nights out with people who are going to really appreciate the music, you know? For you, London and Manchester's nightlife is tired (and a little bit lame) so you're looking for destinations where you can shuffle in the dark with people whose risqué outfits err more on the bondage side, than with Insta-models showing off the latest PLT endorsement. Bonus points for those who find a destination where the nightlife only really kicks off at dawn, and which none of your friends have been to yet. Unfortunately, being painfully cool isn't a cure for hangovers and you'll have to spend the rest of your trip with a cold flannel over your face, to try and calm that banging head.