According to recent research by holidu, there are 18 places across the world where you can buy a pint that's cheaper than any found in cities within the UK – and the least expensive is all the way up in Inverness! The price of beer has always been a good indicator of a destination's overall costs, so we've rounded up the cheapest and most expensive cities in the world according to their brew. After all, who doesn't love a cold one when on holiday?
Most expensive:
5. Melbourne, Australia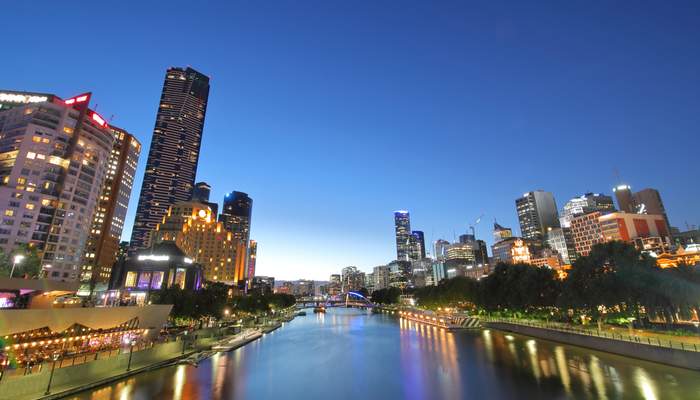 Melbourne is often regarded as the best night out in Australia, however you should be prepared to spend quite a bit to be able to experience it fully. The coastal city and capital of the state of Victoria is also an infamous late-night spot, meaning that you can pretty much party around the clock if you feel so inclined. The average price of a pint is £6 though, so if you're planning on staying up until dawn then you may want to start after dusk!
4. New York, USA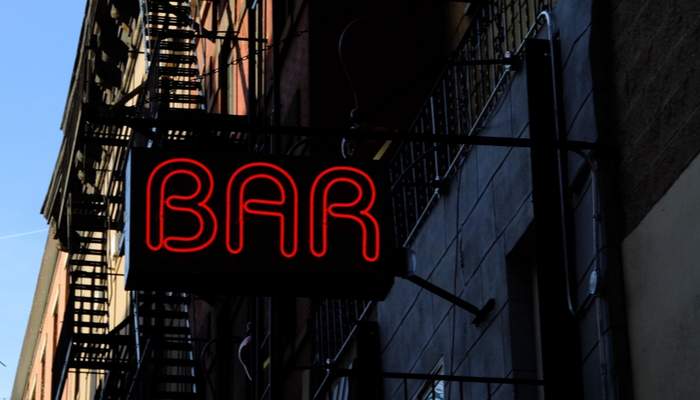 A few days drinking in the major sights in the Big Apple isn't going to be a drop in the ocean, especially when pints cost at least £6. If you're not so bothered about ticking off all the usual attractions (or you've already done all that on a previous trip), then you could get by without spending a fortune by avoiding the typical tourist areas and seeking out local haunts. You'll probably meet a fair few New Yorkers too, which sounds to us like a more authentic way to experience this phenomenal city.
3. Puerto del Carmen, Spain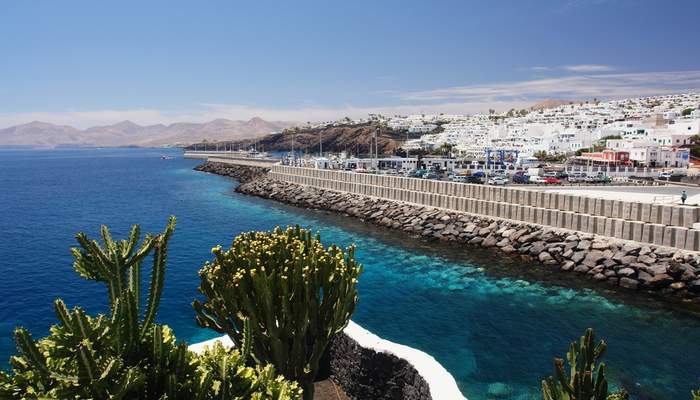 This Lanzarote resort town is a little more expensive than its Spanish counterparts. A cool afternoon beer will set you back around £6.30, however you will be rewarded with a trio of picture-perfect beaches and a wide choice of bars and restaurants that overlook the striking Atlantic coastline. Considering the price of a round here though, we recommend seeking out an all inclusive deal at one of the sleek hotels that are dotted all over the island.
2. Sydney, Australia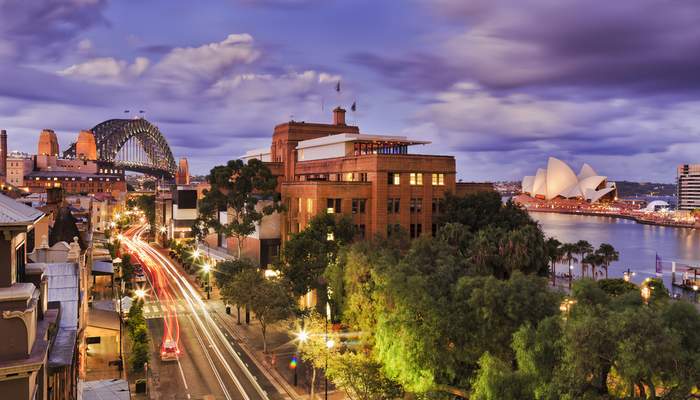 The cheapest pint of lager in Sydney will cost you £6.50, but if you've flown halfway around the world, we imagine that won't completely ruin your holiday! Australia's largest city hasn't always been celebrated for its hip nightlife, however it's beginning to get trendier with fancy dive bars and secret cellars. Do some research – or keep your eyes and ears open – and you might just stumble across a conspicuous den of debauchery after you've ticked off all of the city's huge attractions.
1. Dubai, UAE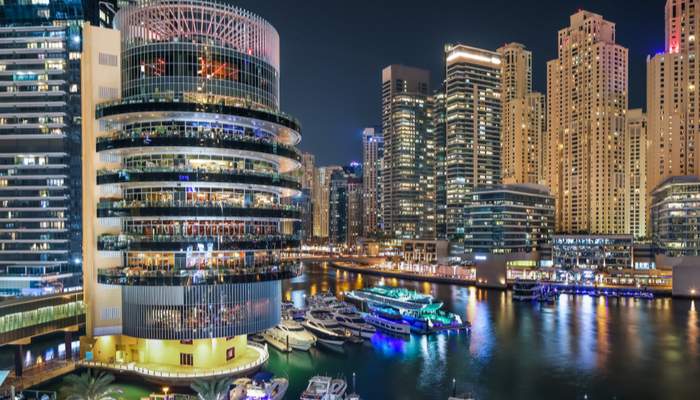 As the playground of the wealthy (and the wannabes!), it comes as no surprise that Dubai serves the world's most expensive pint. The average price of a beer here is a whopping £10.40! While the city is home to some of the world's most glamorous – and highest – bars and clubs, Islam is the official religion here, which means that laws surrounding alcohol are a little more complicated than in other destinations. Last year however, the city relaxed some of its restrictions, so in order to buy alcohol from an off licence, tourists (who are over 21) just need to apply for an instant 30-day alcohol license.
Cheapest:
5. Corfu, Greece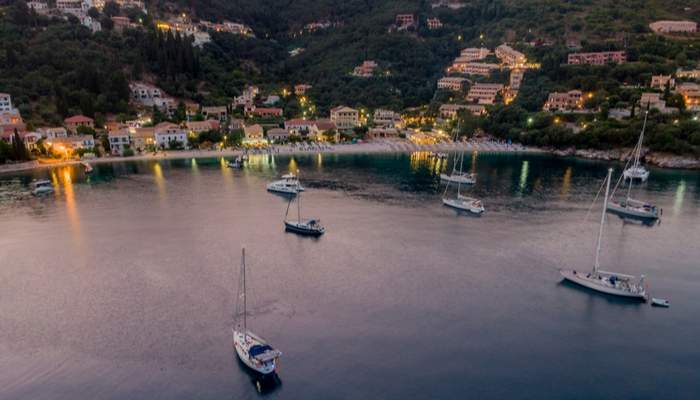 A Greek island that features shimmering sand, azure seascapes and pints for under £2 – could this be heaven on earth? For many of us, it seems so! In addition to plenty of sun, sea and suds, this Ionian sanctuary is also home to the whitewashed architecture associated with such archipelagos, as well as the romantic ruins of temples and churches. It's no wonder it's one of our most popular getaway destinations.
4. Istanbul, Turkey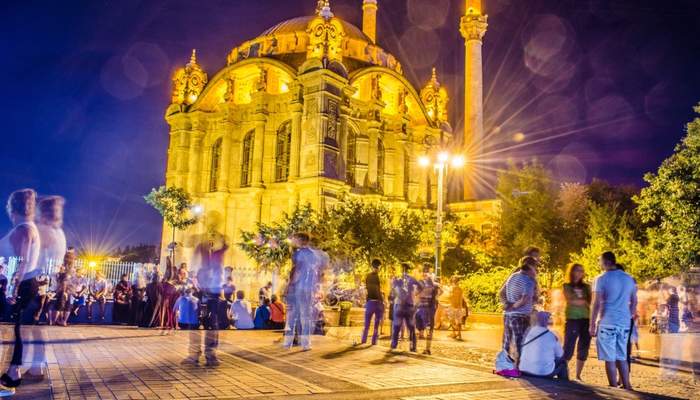 Istanbul has always been an intriguing mix of east and west, both culturally and literally, as it straddles the continents of Asia and Europe. Some of its finest attractions include religious architecture, such as the Hagia Sophia and the Blue Mosque, however its religious history doesn't mean that alcohol consumption is limited for tourists. Not all restaurants serve alcohol, but most do – and it's very reasonable (£2.50 per pint). You can certainly seek out a party too… and it'll probably be an evening like no other!
3. Krakow, Poland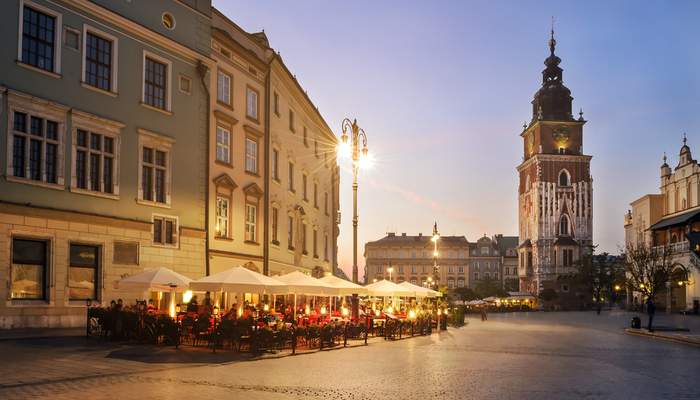 One of our favourite wintery city break destinations, historic Krakow boasts quaint squares, medieval architecture and fairytale castles that look especially magical when dusted with snow. Another major draw to the Polish city is the regular cheap flights that are available from the UK, as well as the very reasonable prices when it comes to food, drink and entertainment. With a pint of the cheapest lager coming in at just £1.30, you could have a very indulgent weekend for the same price as your average weekend at home!
2. Bali, Indonesia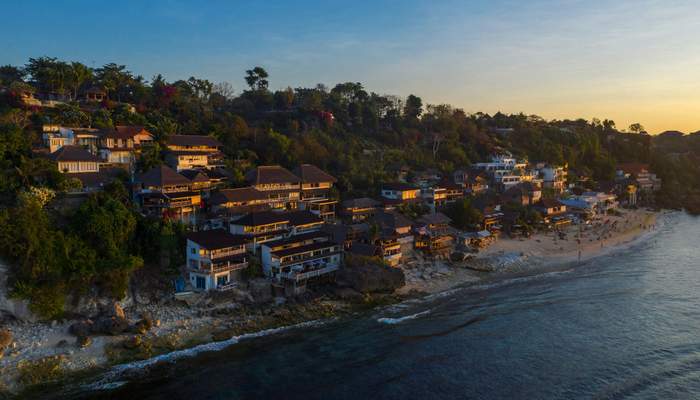 Despite being one of the most photogenic holiday destinations on the planet, Bali can actually be quite easily done on the cheap. The average price of a beer is just £1.70, and if you eat like a local – and why wouldn't you?! – you can also get a whole meal for less than the price of just one Dubai pint! With jungly views and paradisiacal seascapes everywhere you turn, finding reasonable premium accommodation shouldn't be a problem either.
1. Prague, Czech Republic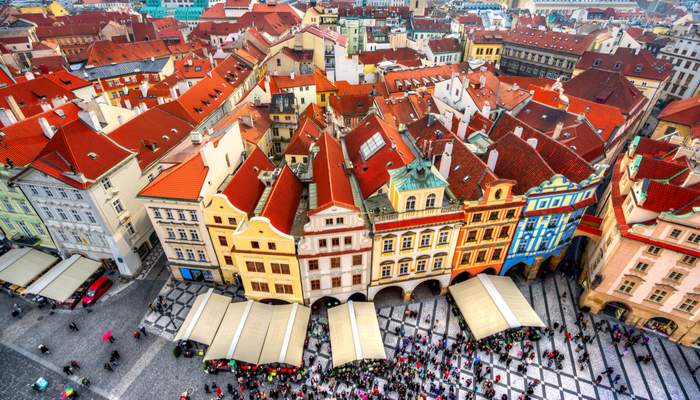 Prague's exceptionally low prices have not gone unnoticed in the last few years, which is why you'll likely see the odd hen or stag party making the most of the cheap booze (around £1.50 a pint on average). You can still enjoy yourself without having to mingle with rowdy groups though: in addition to touristy bars and pub crawls, there are underground clubs (literally) and unassuming dive bars to be discovered… as long as you look in the right places that is.