Cyprus has long been celebrated for its intrinsic cultural value. It's said that Aphrodite was born on its golden shores, and it's home to some jaw-droppingly well-preserved Roman ruins.
Paphos, the former capital of the island, is a UNESCO World Heritage site, and you don't have to look far to find something to do. As well as historic attractions, the city has beaches, a waterpark and a go karting track, making it a great family holiday destination.
Here's a list of just some of the things you could be getting up to with the kids in and around this fascinating town.
Kato Paphos Archaeological Park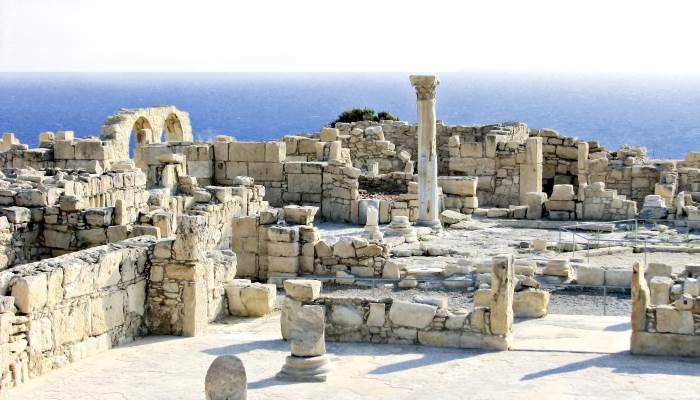 This park is a hotbed for archaeological activity, namely of the ancient Roman kind. In it lies the House of Dionysus, the Mosaics of Nea Paphos and Saranta Kolones (a Byzantine castle whose remains lay untouched since the earthquake that tore it down in 1222). You don't have to be an archaeology buff to appreciate the ruins. Armchair historians can also be found gawking at them.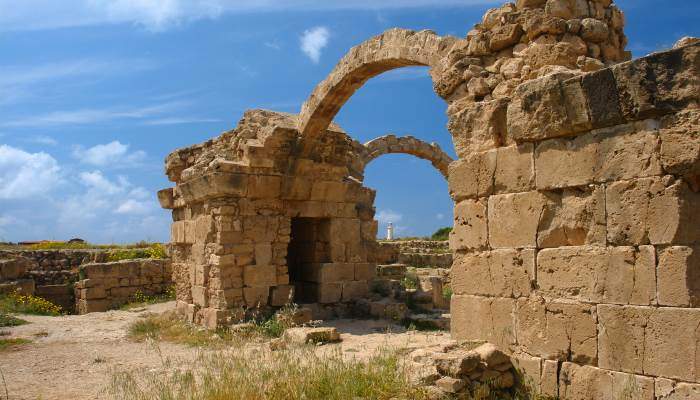 Mosaics of Nea Paphos – Kato Paphos Archaeological Park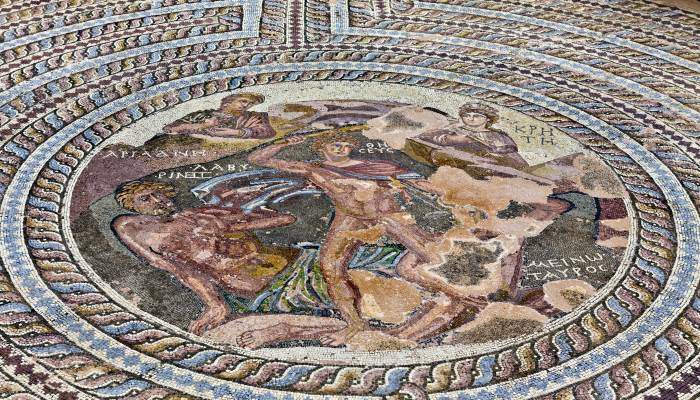 This impressive and well-preserved collection of intricate mosaics is an absolute must see. With UNESCO World Heritage status, they have inspired artists and writers ever since their creation in the Roman era!
Acropolis & Odeon – Kato Paphos Archaeological Park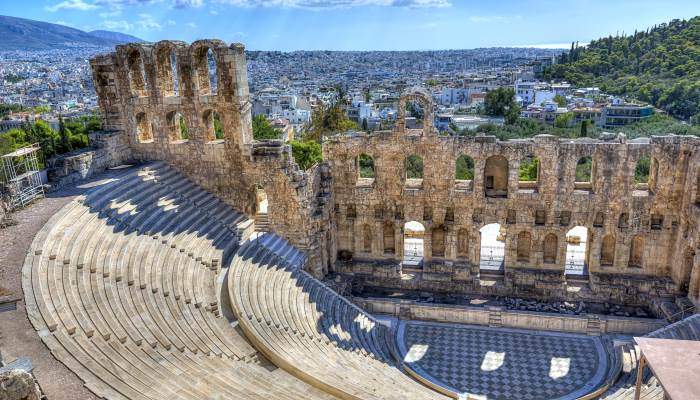 Odeons (small theatres with roofs) have been around for thousands of years, and in Kato Paphos Archaeological Park you'll find the ruins of one that once seated thousands of spectators. An amphitheatre resembling it has been recently been built near the site, and it hosts musical and theatrical performances in the summer.
Tombs of the Kings – Kato Paphos Archaeological Park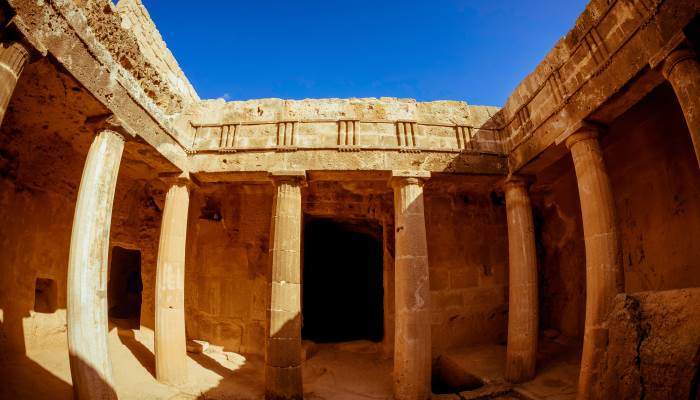 Another UNESCO World Heritage site, these underground tombs date back to as early as the 4th century, and have been carved out of solid rock. Despite the connotations of the name, no kings were buried here, but it's where many aristocrats and high-ranking officials were laid to rest.
Limnaria Shopping Centre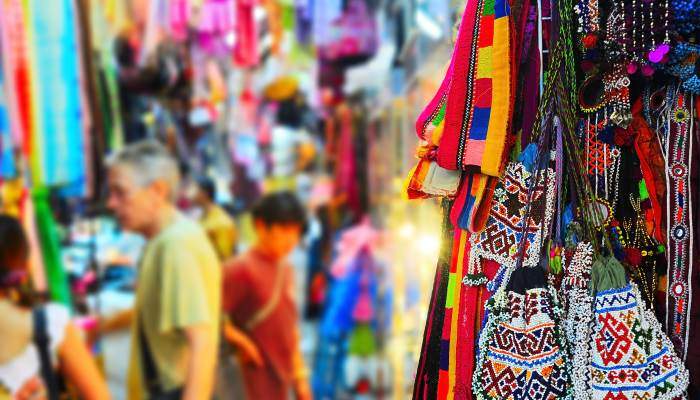 If you're out for a bargain, you can barter your way through Limnaria market, where you can pick up an array of women's and children's clothing, handmade jewellery, beach towels and affordable souvenirs. You'll also find Colour Me Ceramic Studio here, where adults and children can try their hand at painting all things ceramic – from piggy banks to mugs. It's easy and fun, and adds a personal touch to a souvenir.
Splash Bar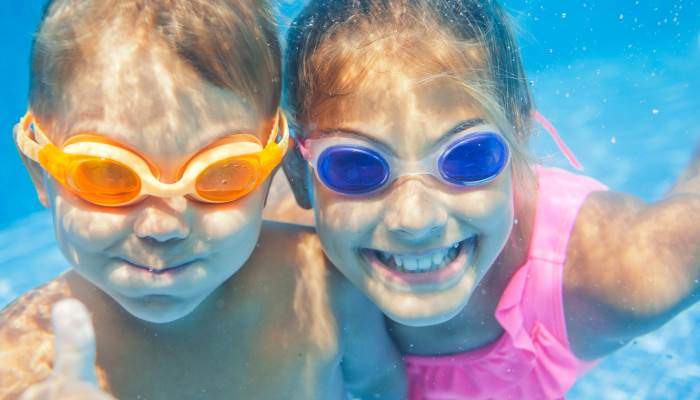 Lying in touristic Kato Paphos, you'll find this bar with an outdoor swimming pool which can be used during the day. There are booths set around the pool, so when the kids take a break from swimming, they can munch on a light meal under the sun.
K Cineplex Paphos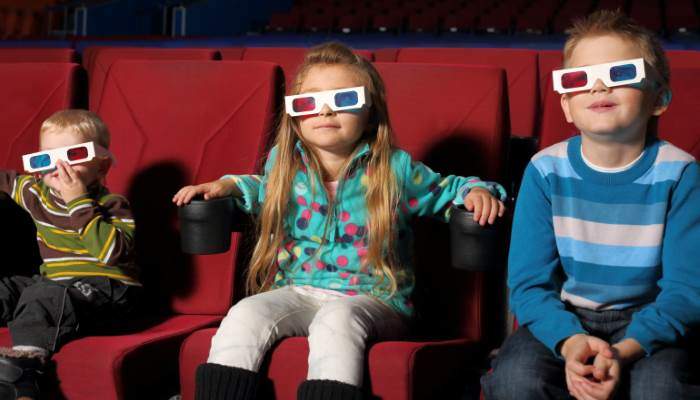 To get out of the sun and away from reality for a bit, head to Kings Avenue Mall, where you'll find K Cineplex showing films in English with Greek subtitles.
Cosmic World bowling alley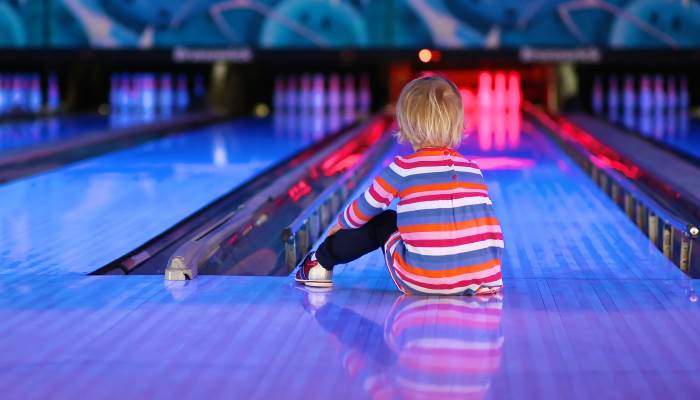 This bowling alley is the biggest in Cyprus, with 18 lanes. There's a restaurant inside as well as a bar with free Wi-Fi, and a children's playroom. Although we're pretty sure the kids will want to join in the fun back on the lanes.
Paphos Zoo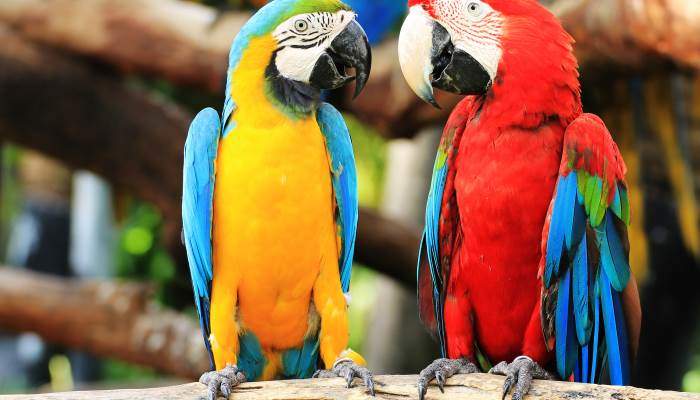 Albino wallabies and baby lemurs are among the new arrivals at Paphos Zoo, which is a 30-minute drive from the centre of Paphos. It boasts one of the biggest collections of parrots and venomous snakes in Europe, and is open every day of the year, including Christmas! There's always something going on too, like a parrot or owl show.
Kokkinos Georgios Luna Park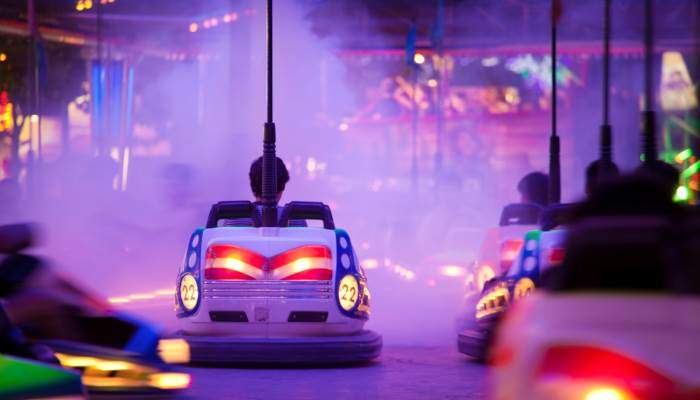 Luna parks are all over Cyprus and they're essentially permanent amusement parks (as opposed to the travelling variety). While you're visiting, you can speed around in bumper cars, ride a pony, and test your steel on the fairground rides. It's free to enter, and there's a café on site.
Ostrich farm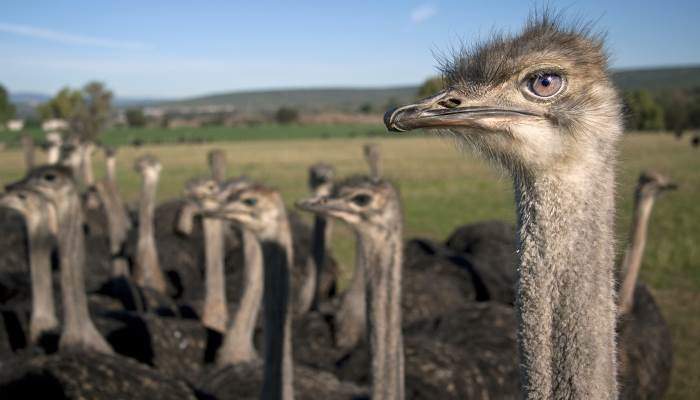 The Ostrich Farm is a 30-minute drive from Paphos, and once you get there, you'll be able to swap your people carrier for a 4×4 and oggle at the giant birds that call this place home, before going on to feed them. There are educational ostrich-related videos to watch and a play area for the kids. You can also pick up some grub from the restaurant, which serves child friendly fare like burgers, sausages and steaks.
Aphrodite's Rock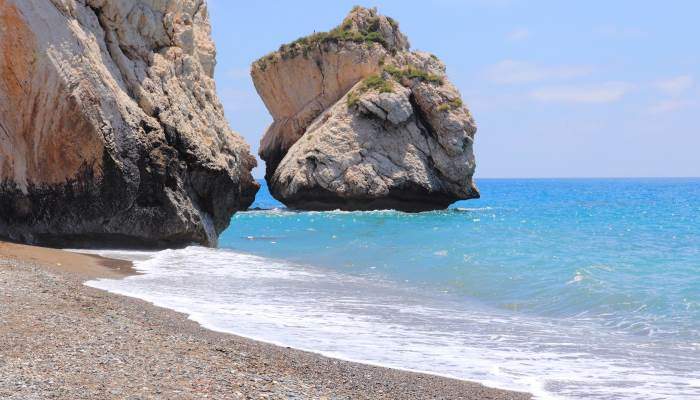 Also known as Petra tou Romiou, Aphrodite's Rock lies a few metres off the shore along the road between Paphos and Limassol. Although you're not allowed to climb the rock, this should definitely be on your list of things to see. The goddess of love was born here, and it's the setting of one of the most iconic paintings of the 15th century, The Birth of Venus. There are a few restaurants nearby if staring at a historical icon makes your stomach rumble.
Paphos Castle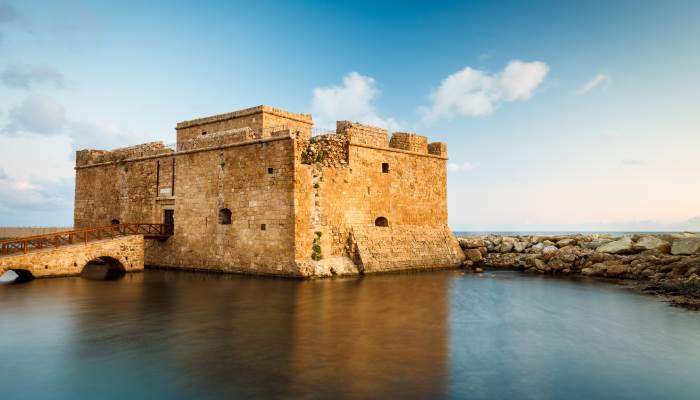 This medieval castle is open daily and costs around €2.50 to get in. Throughout the ages this structure has been used for everything from protecting the city to confining prisoners. Now a popular tourist attraction, it becomes part of the set during the Aphrodite Festival in September, when operas like Carmen, Rigoletto, La Traviata are staged to entranced crowds. Unfortunately children under seven will have to sit this one out.
Paphos Karting Centre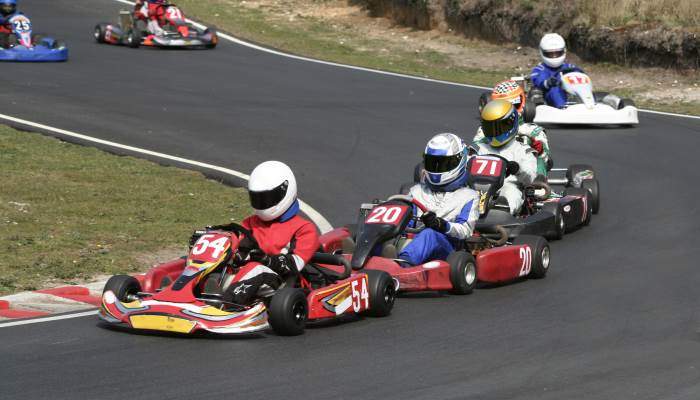 Just outside the centre of Paphos, you'll find Paphos Karting Centre, which offers 1,600 metres of adrenaline-inducing track, so there's plenty of room to let your competitive spirit loose. Children as young as three can get involved driving Kiddie Karts, and Junior Karts are suitable for children up to 12 years old. Or if you want to share a kart, opt for a two-seater.
Aphrodite Water Park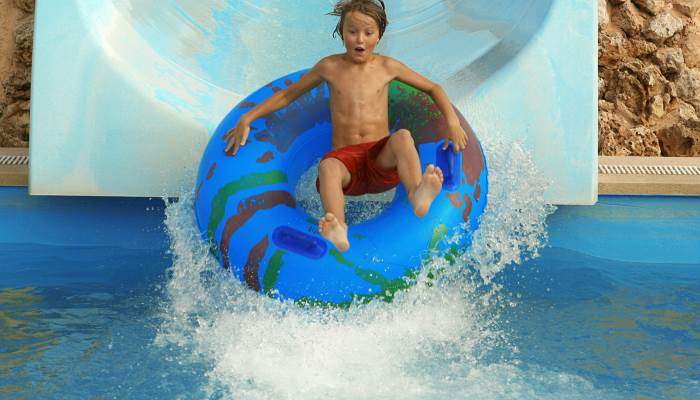 With high-speed water slides, countless pools and a long lazy river, Aphrodite Water Park is one of Cyprus's most famous water parks. If you're feeling brave, take on Free Fall – a vertical 50-foot drop. Or you can clamber up the slippery mini volcano, or bounce on the water trampoline or raft down a chute in a dinghy with the family. This place is guaranteed to bring out everyone's inner child.
Coral bay beach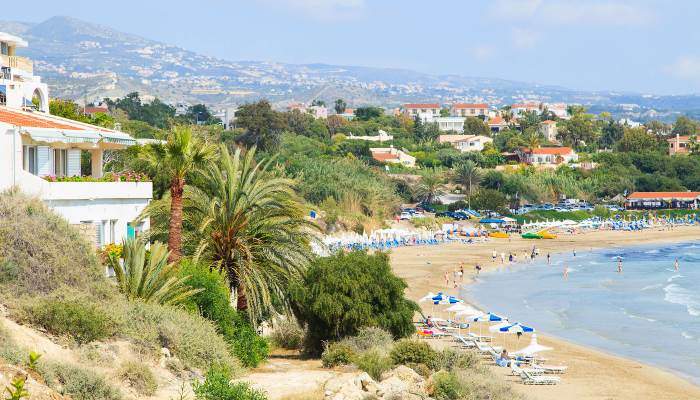 At six kilometres from the centre of Paphos, Coral Bay is one of the most popular beaches in the area, and many of the restaurants and bars are geared towards British tourists. There are sunbeds available for hire and miles of glorious coastline to lounge around on.