It's difficult for our feeble human minds to conceive of 'what's out there' – aliens, lizard kings, mad scientists cohabiting on Mars? Sometimes it feels a little too overwhelming to think beyond our sofa. Though we like to pretend that we know what's happening around the world, with more remote places 'plugging in', the truth is, we live in a largely undiscovered world. Just take a look at these isolated islands which are dominated with everything from a large colony of cats to hundreds of spooky dolls, and reconsider what's really out there!
Sable Island, Nova Scotia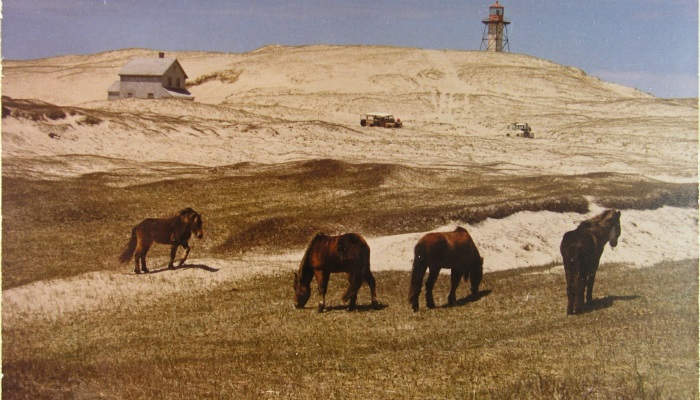 Image © kugelschreiber
This sandbar in the ocean – which is shaped like a little moon – is one of Canada's most isolated and remote islands. It may just be a teenage girl's dream, as hundreds of horses freely roaming this sandy expanse. Though slightly neglected because of their braying and beautiful housemates, this island is also home to the world's largest colony of grey seals. There are around 50,000 of these slimy and loveable creatures who dot themselves around the crescent-moon island.
La Isla de las Muñecas/Island of The Dolls, New Mexico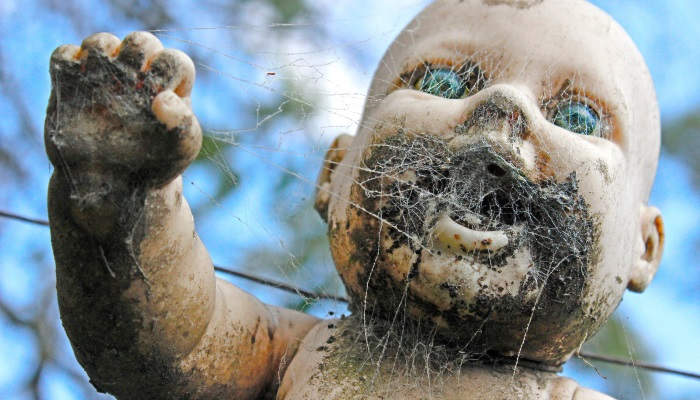 Image © -PopJuice-
This island which lies a little south of Mexico City, squeezed in-between the gardens of flowers in Xochimico's canals, is founded upon a ghost story. The myth goes that Julian Santana Barrera retreated into the woods some 50 years ago, and lived alone on the island – or so he originally thought. One night, he heard the screams of a small child from the lake. He came to the water to find that she had drowned. Julian then decided to spend the rest of his life trying to appease the spirit of this girl. He hung up his first doll to try and contain the essence of her within it. Over decades, the number of dolls amassed to hundreds. Julian himself is now deceased and is said to have met the same fate of the little girl. Now, the island is becoming an up-and-coming tourist attraction, with some visitors claiming to see movement from the dolls, and small shrieks from the lake.
Tashirojima Island, Japan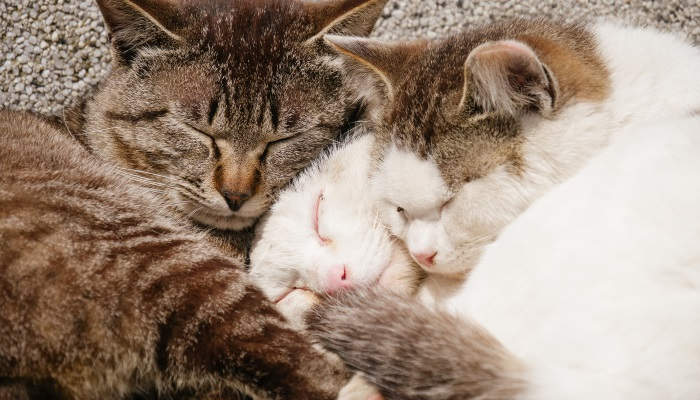 Image © かがみ~
This is the apt place to send your friend who talks too much about cats. In a society that mocks the 'crazy cat lady' way of life, on Japan's Tashirojima Island, it is honoured. Here, they've a shrine to the charmingly mendacious and meowing creature, which is surely one to rival the glue-and-paper one in your bedroom. Most importantly, there are a lot of cats here – hundreds and hundreds of them. Just how they got here and how they came to rule this land is unknown. Then again, it's a little surprising to think that cats have yet to reign over our entire planet. Still, you can go and see their first attempt at world domination for yourself. The island is just a forty-minute ferry ride from the port of Ishinomaki, which is near to Sendai.
Ōkunoshima Island, Japan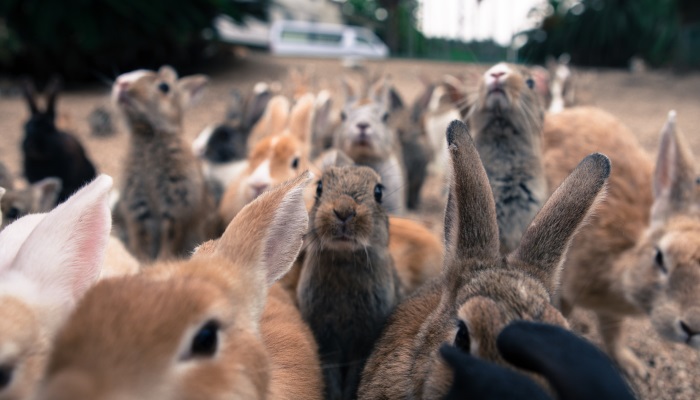 Image © Kim Bui
Our second of the Japanese islands (there was a surprisingly large and bizarre amount to choose from) lies in the Inland Sea of Japan. It's a speedy ferry ride away from the mainland, and is the go-to place if you ever fancied yourself walking among lots and lots of bunny rabbits. These adorable, sniffling chaps are remarkably tame – as they'll be happy to greet you when the ferry arrives, and even happier when you feed them. Though largely inhabited, other than the aforementioned 'lots and lots of bunny rabbits', the island has become quite a decent tourist resort, with offerings including a golf course, camping grounds, and picture-postcard beaches.
Easter Island, Chile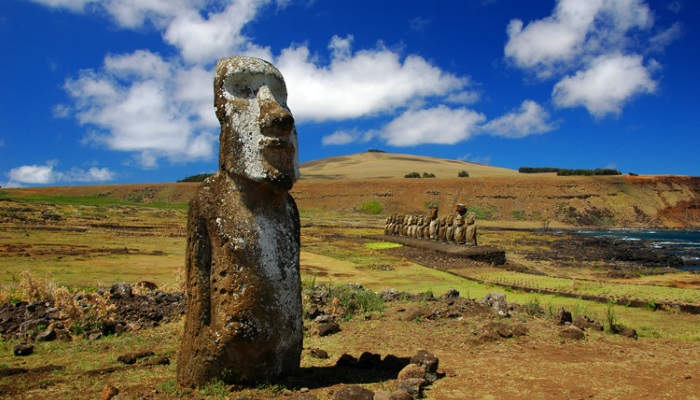 Image © Ben Smethers
This Chilean island which floats around somewhere in the southeastern Pacific Ocean has seemingly always stirred mystery and bewilderment. Theories of hovering UFO's, a discovered Atlantis, and hyper-advanced ancient races surround this quasi-mythic island. It's hardly surprising that Easter Island has inspired some of our most outlandish conspiracy theories – since it's both so far removed and ubiquitous in our cultural memory. It's a large island of mysterious silence, with almost nothing but giant statues (known as 'moai') who stare stonily ahead. These were formed from volcanic rock, and arouse twice as much suspicion as Stonehenge – since they weigh around twice as much! How anyone managed to roll along these 80 tonne monsters is surely befitting of the title of World's Strongest Wo/Man!
Socotra, Yemen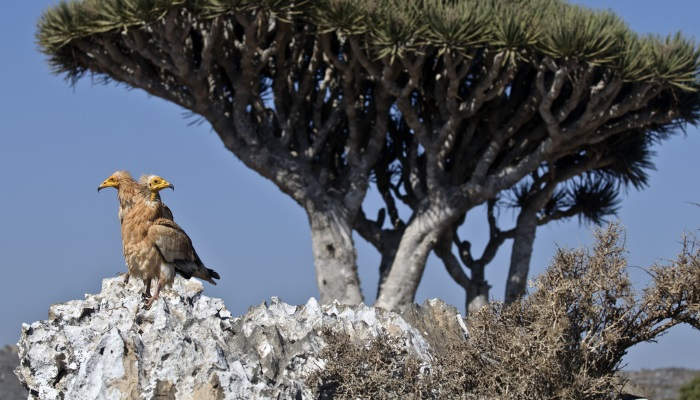 A saunter around what's been described as 'the most alien island on Earth', feels more like a behind-the-scenes tour of Dune than a hot holiday destination. In this arid yet beautiful landscape, you'll need to sharpen and retrain your eyes in order to believe that you're on the same planet. With flora and fauna and terrain that would make more sense on some far-off planet, Yemen's Socotra island is truly one-of-a-kind. It's home to around 800 plant species, with around a third of them which are endemic (found nowhere else) to the island. Most iconic of all are the Dragon's Blood trees, which sprawl outwardly into a spindly umbrella-like crown, and are grounded by trunks like rhinoceros legs.
Pig Beach, Bahamas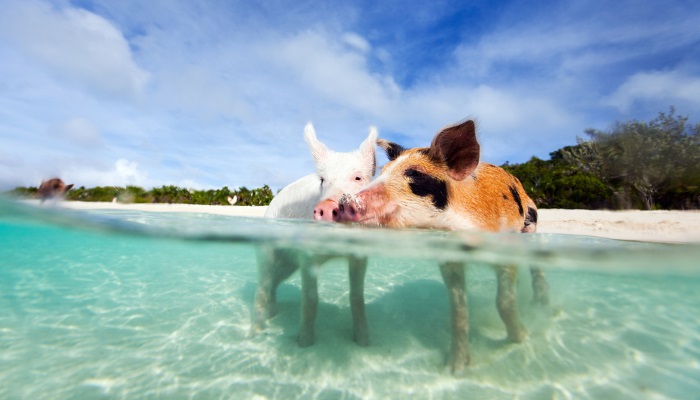 Image © BlueOrange Studio
The pigs of Big Major Cay in the Bahamas are the ultimate selfie partner. Forget the Kardashians and the Jenners, these photogenic porkers will get you more likes on Instagram than a naked Kim Kardashian. She's even lining up to take her selfie with them, and as these pigs beckon the celebs towards them, it's both to their benefit and detriment. For those who can make the journey, tourism on this uninhabited island where pigs rule, is swelling. However, with the unexpected death of seven of the twenty-strong pig clan last year, there needs to be better measures put in place. That means feeding them less rum and more fruit. Still, this island in the Exumas is one to save up for – to paddle alongside swimming swine in a place so phantasmagorically beautiful – is a memory to latch onto forever.