Top 10 Winter Sunshine South of The Equator
It's time to face the facts guys, winter is almost upon us. And to tell you the truth, we're already pretty tired of the dark, gloomy mornings and the cold air hitting our faces. As always, when the weather gets us down, we begin to look for a way out, and we think we may have found it. Sure, it's not a quick journey over to any destination in the Southern Hemisphere, but that doesn't mean you can't find some great prices. Plus, there's plenty of sunshine waiting for you!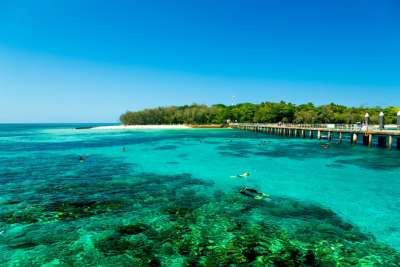 1

Cairns, Australia

It may be cold and dreary in the UK right now, but over in Oz they're just about to enter into their sunny summer months. What a dream! Cairns is a great place to visit, with its tropical climate and laid back vibes. Plus it's also a fantastic spot to visit the wonders of the Great Barrier Reef and Daintree Rainforest, not to mention the numerous paradise islands that are just a short ferry ride away. And once all that is done, you can always soak up the sun in one of the many bars or restaurants along Cairns' famous esplanade.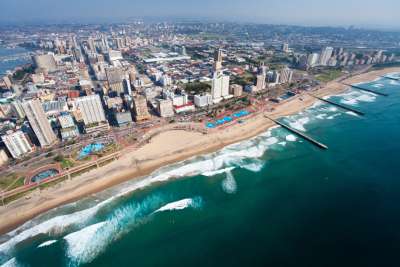 2

Durban, South Africa

With plenty of sunshine during our winter months, and Indian Ocean waters heated up nicely from the fiery rays, Durban's sea is just waiting to be dived right into! Along with glorious golden beaches on offer, you'll be able to soak up the sun all day long whilst thinking of the cold weather you've left behind. If things get a bit too heated, then head to one of Durban's world-class shopping malls where you can cool off a little.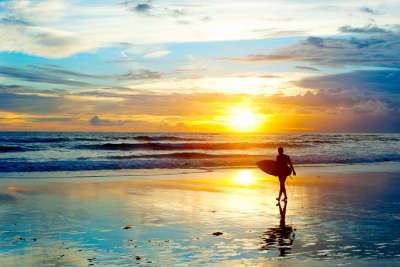 3

Bali, Indonesia

With an average temperature of around 27°C in the winter months, Bali is a great choice for those looking for some vitamin D during the festive period. With mountains in the north, lush rice paddies in Ubud, and some stunning beaches down in the south, there's plenty of options for every kind of traveller. And with prices at their lowest in the winter months, it's a pretty great time to discover the beauty of Bali.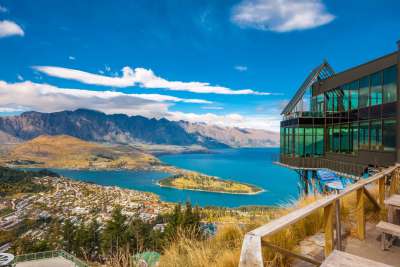 4

Queenstown, New Zealand

Staggering beauty will surround you everywhere you look in Queenstown, and in no time at all you'll come to realise just why it's one of New Zealand's top visitor destinations. Explore wineries, do a spot of hiking, or throw yourselves into some adventure activities. With average highs of 22°C during our winter months, Queenstown is definitely not the hottest on this list. We think it's still well worth a visit though. Plus, it's far far hotter than it is here!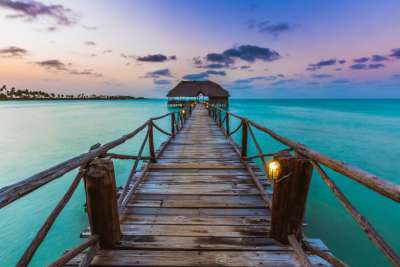 5

Zanzibar, Africa

Now for something totally different! Welcome to the stunning region of Zanzibar, a Tanzanian archipelago off the coast of East Africa. With average highs of around 29°C, you'll certainly get the sunshine you wished for here, and the beaches! Although Christmas and New Year can be a very expensive time to travel to Zanzibar, there are still some great deals to be had during the rest of the winter months. So bag yourself a bargain, and head over to this unspoilt paradise quick!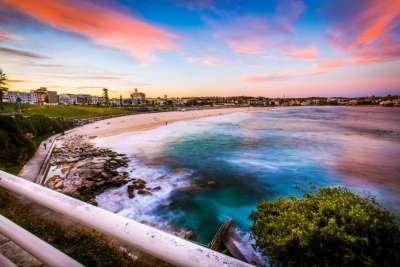 6

Sydney, Australia

As mentioned previously, while we're cooling down over here, Oz is heating right up, and Sydney is no exception. With some gorgeous beaches and dramatic coastal walks, you'll be able to enjoy the toasty rays while getting some pretty amazing Instagram snaps too. You can also brave the waves and try your hand at a spot of surfing while you're here. After all the beach fun has been had, head over to the harbour where you can watch the sun go down to some of the most stunning views in the world.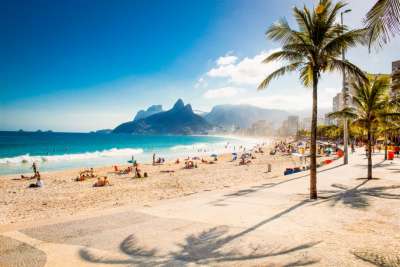 7

Rio de Janeiro, Brazil

With our winter months being classed as the end of spring into the beginning of summer over in Brazil, this really is a great time to visit Rio de Janeiro. With high temperatures, and not much dip in the evenings, things can sometimes get a bit too heated for guests. However if it's heat you're after, then look no further! Spend your days sunbathing on the golden sands and exploring the lush mountains around you, before heading into Lapa, the centre of the nightlife, for a samba-filled evening.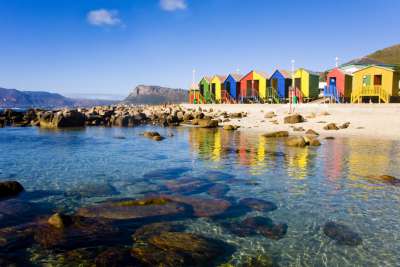 8

Cape Town, South Africa

December marks the beginning of the summer season in Cape Town, and with that comes some beautifully warm weather, and up to 11 hours a day of it! It's a fantastic time to head here if it's the great outdoors you're after, and with hardly any rain at this time of year you'll have even more time to see it. Explore the Table Mountain National Park and spot some wildlife, maybe a mongoose or falcon if you're lucky. And when life gets a bit too hard, just sit and soak up the rays on Muizenberg Beach or another one of Cape Town's bests.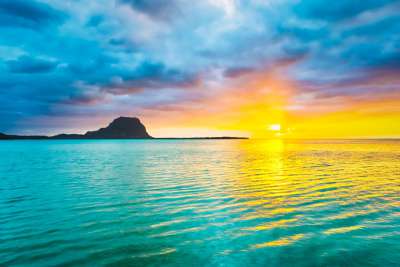 9

Mauritius

Located off the coast of Africa and Madagascar, and situated in the Indian Ocean, it's no wonder why the island of Mauritius benefits from some wonderful weather. With temperatures sometimes reaching over 30°C here during our winter months, we think it's a great choice for some sunshine in a gorgeous destination. Famed for its crystal-clear waters and sugar-soft sands, this island really does provide some of the best views in the Indian Ocean.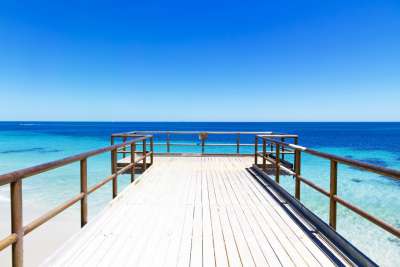 10

Perth, Australia

Not only is Perth one of Australia's best value destinations, but it is also nice and toasty during our festive period. Result! With up to 12 hours of glorious sunshine per day along with its pristine beaches, it could just be the winter holiday that everyone is looking for. Throw in a vibrant culinary scene, some trendy bars and the world's largest population of quokkas (the cutest animal on earth!), and we think it more than justifies the flight time.
Most Popular Top 10s