The evenings are drawing in, as are the days of the year. That means if you've yet to exert yourself, now's the time to make sure you've made amazing memories to remember 2017 by. There's no more sure-fire way to do that than to travel. For extra certainty, go somewhere you or your friends have never been to. Extra points if it's somewhere you've never heard of. We're hoping some of the beautiful destinations on this list will help fill that niche!
Caen, France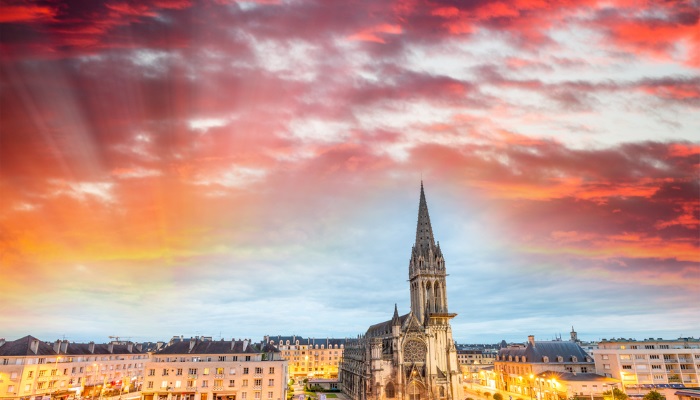 Founded by William the Conqueror in the 11th century, Caen is a treasure trove of medieval architecture, stern-looking churches and palaces fit for a conqueror – specifically one named William. You'll find pockets of unsung history throughout the city, including one of France's best war museums, crowns of gothic towers and clutches of ancient abbeys. What's more, the cider's seriously good. Sample Normandy's favourite ciders and try Calvados, the apple brandy. How's about them apples?!
Wroclaw, Poland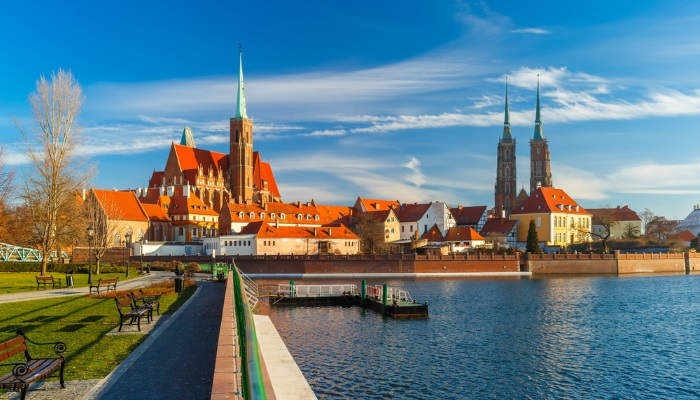 If this is your first time visiting Wroclaw, we're pretty sure it'll be love at first sight. Here you'll find more bridges than anywhere in Central Europe, a market square that's only outsized by Kraków, and almost all of the capital city's cultural attributes – just in a much more compact size. Rynek, its market square is undoubtedly the city's main focal point, but with riverside parks and even islands dotted along the cold-water expanse, you can play a game of hide-and-seek with the city's hidden beauties. One of these islands, Cathedral Island, is brimming with Gothic architecture, and is bound to leave any visitor starry-eyed.
Plovdiv, Bulgaria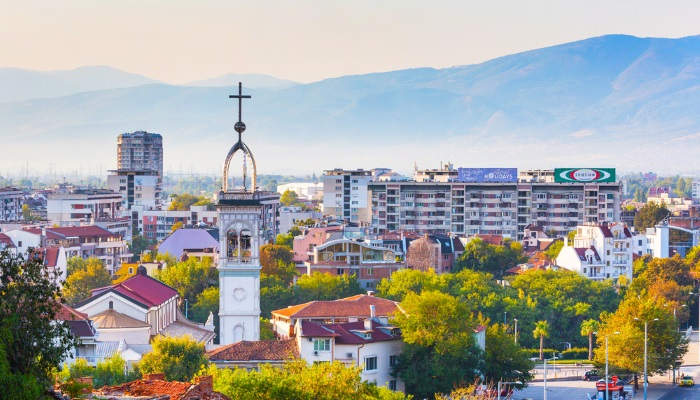 The ancient Roman writer Lucian once remarked on Plovdiv as "the biggest and loveliest of all cities", and that "Its beauty shines from faraway". This Bulgarian city has since preserved that beauty immaculately, with remains from several different historical periods left behind. Its biggest draw is its Roman stadium which is smack-bang in the middle of the main shopping street. The city once had a thriving Roman settlement, and evidence of it can be found with just a short stroll around town. It's really no surprise that this little jewel has been shortlisted for 2019's European City of Culture!
Trieste, Italy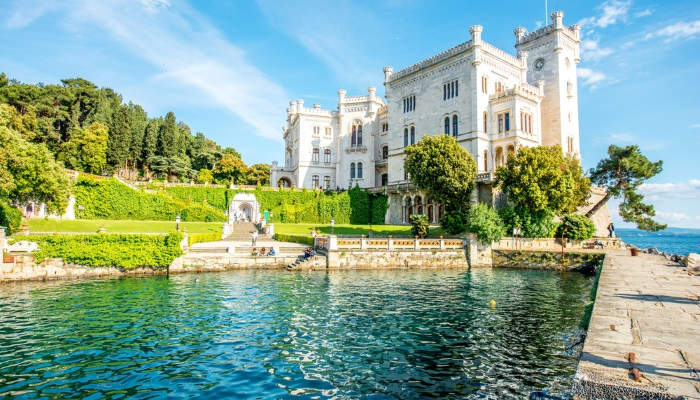 Image © RossHelen / Shutterstock
Trieste which faces eastwards towards Slovenia is Italy on a quiet day. A deep blue waterfront washes into its stony exterior as church spires jut out from the centre of the town. The public places are usually hushed and there's a general softness about the place; muted colours, a smorgasbord of different cultures coming together quietly and lovingly in harmony. However, the city does seem to be getting its spark. The nightlife is growing and the people are perking up, as they're drinking what's often argued as Italy's best coffee!
Ghent, Belgium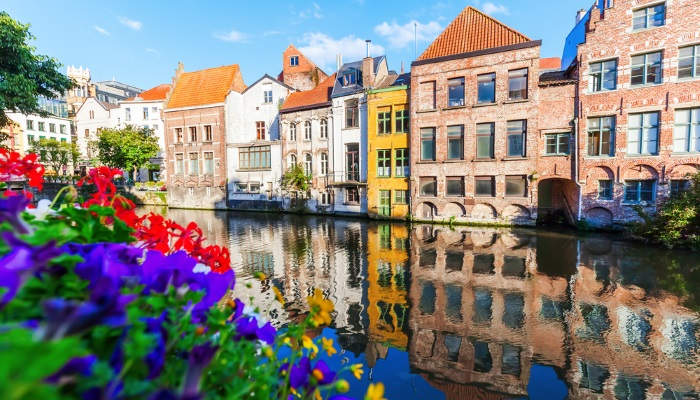 Ghent has stoked a reputation for becoming Europe's vegetarian capital. There are colourful meat-free joints peppered all over the city, which leaves the veggie's worst nightmare of "I guess I'll just have the chips, then" back at home. It's not just vegetarians who visit, since the city's chicken soup (waterzooi) is becoming world-famous. Each year, more and more tourists from across the world are discovering this gem located between Brussels and Bruges. With ever-growing Instagram pictures of its rivers which weave alongside the pathways and medieval buildings that are mirrored in the water, it's no surprise. This pretty city also boasts a thriving arts community. There are empty warehouses full of graffiti and exceptional art that are waiting to be discovered.
Innsbruck, Austria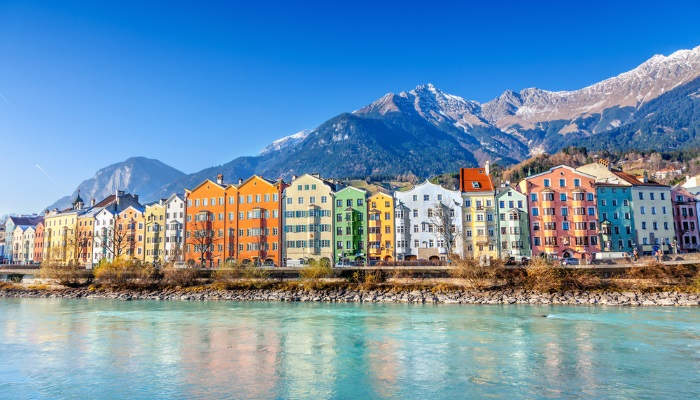 Innsbruck is surely Europe's ultimate understated ski resort. The snow is so soft that it squeaks, and you're very likely to get lots of it. It's home to high-tech freestyle ski slopes to accommodate the most advanced of pole-wielders. Likewise, it's accessible to beginners or those who may feel challenged by the slopes. You'll find a slow-moving carpet in the nursery slope, so that beginners can learn to get their feet in the game, while slow-only skiing zones can accommodate those wishing to go at their own pace. Although, this isn't just a box to be ticked on a skier's bucket list. Travellers far and wide will find stunning mountain vistas and scenes of quaint culture all along the icy river.
Ljubljana, Slovenia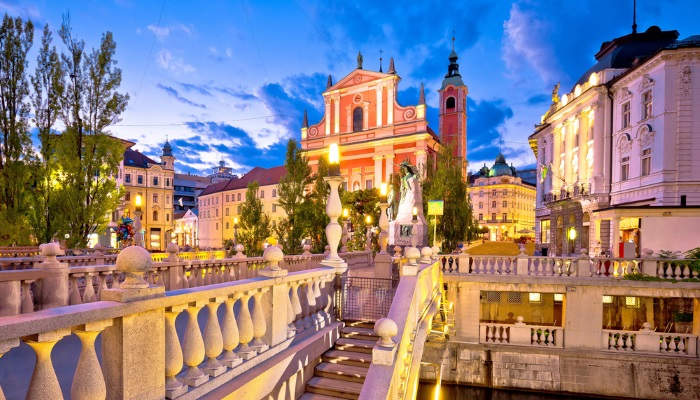 Slovenia's capital city Ljubljana was last year's Green Capital of Europe, since this city has around 5,800 square feet of public green per resident. That's a lot of green for one guy! If you're daydreaming of leaving the smog of the city for the fresh air, then here's a good place to try. Roam around in your own 5,800 square feet, or watch as the leaves on the riverbank glide around and then rest on the emerald water. There's no petrol smell either as cars have been banished from the city centre, leaving behind the pleasing sight of colourful bicycles. This place isn't just about the green. You'll find buildings of all colours framing the city, making it a jewellery box of beautiful buildings and monuments.
Bergen, Norway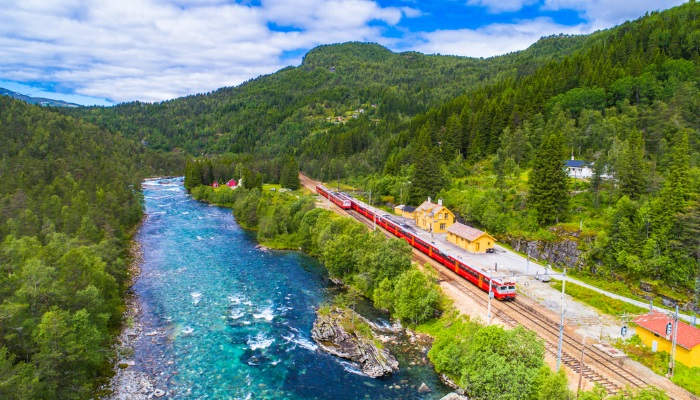 Surrounded by seven mountains and seven fjords Bergen is almost overwhelmed by beauty. It recovers with its delicate blend of contradictions which are all united under the same gorgeous frame. Graffiti lines the cobbled stones, modernist buildings stand opposite historic wooden buildings and a wall of blue from the fjords faces a wall of green from the mountains above them. This place really is a stayer, and you'll be sure to remember its sights for a long time to come. To really make them stick in, take a cable car to the top of Mount Ulriken where you'll be able to get a memorable brunch.