Europe – and indeed, the UK – has its fair share of castles. From Windsor Castle not far out of London, to Neuschwanstein Castle in Bavarian Germany, which inspired the Disney castle, we don't need to venture far to find buildings that seemingly come straight out of a fairytale. Venture a little further, though, and you might be lucky enough to find an incredible castle in the most unexpected of places…
Nesvizh Castle, Belarus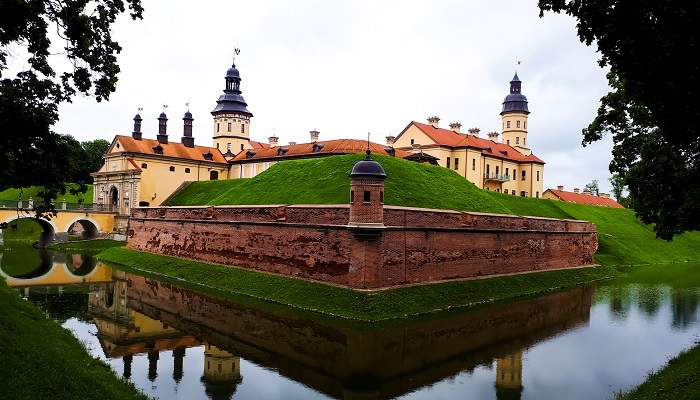 For hundreds of years, Nesvizh Castle – considered the most beautiful castle in Belarus – was owned by the country's most important family. That ended during the First World War, when this stunning building fell into disrepair, but extensive renovations have restored it to its former glory. With a foundation stone that was laid in 1584, this palace's 10 interconnected buildings are modelled on Italian palaces seen in Venice during its golden age, and it boasts one of Europe's largest landscape parks. Its church is also the first example of Baroque architecture seen in Eastern Europe.
Swallow's Nest, Ukraine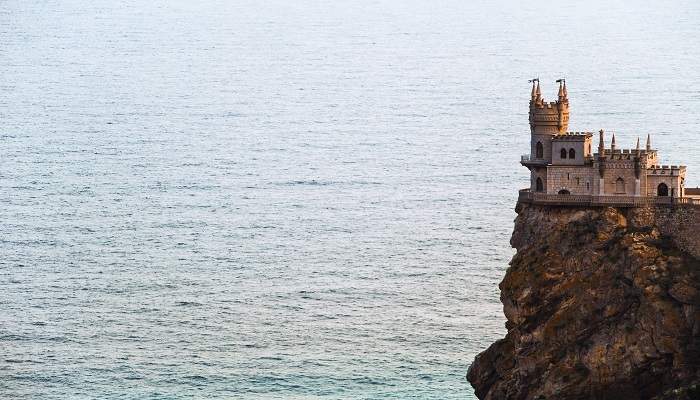 Probably one of the smaller castles you'll encounter, Ukraine's Swallow's Nest has just two bedrooms (well, there were two bedrooms until it was converted into an Italian restaurant in the '70s!). Built by an oil tycoon in the early 20th century, the castle's views across the Black Sea more than make up for its lack of size. Just 16 years after the castle's construction, an earthquake hit. By some twist of fate, only the cliff around the castle – including the estate's beautiful gardens – crumbled into the ocean, luckily leaving the castle intact, albeit dangling rather precariously over the water.
San Souci Palace, Haiti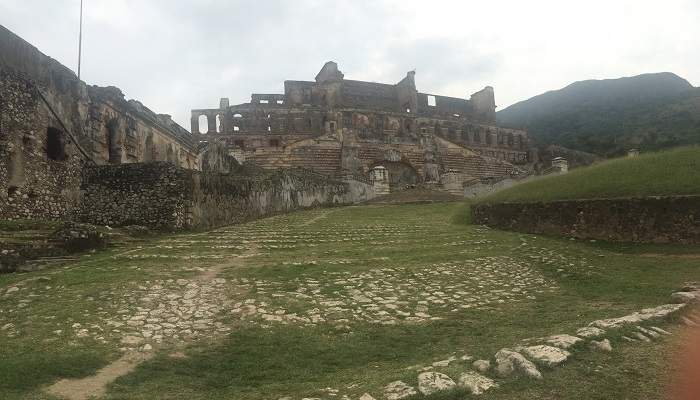 Although it's now an empty husk, San Souci Palace was deemed the 'Versailles of the Caribbean' in its heyday. Commissioned by former slave and self-selected King of Haiti, King Henri I, this magnificent structure was famed for its beauty, its spread of gardens, and its artificial springs. Built to act as a symbol of the resilience and innovation of former slaves in the face of Europe, it was the most important of Henri's nine palaces, 15 chateaux and many forts. While the palace was damaged during an earthquake not long after Henri's death, and never reconstructed, it's still incredible to behold.
Predjama Castle, Slovenia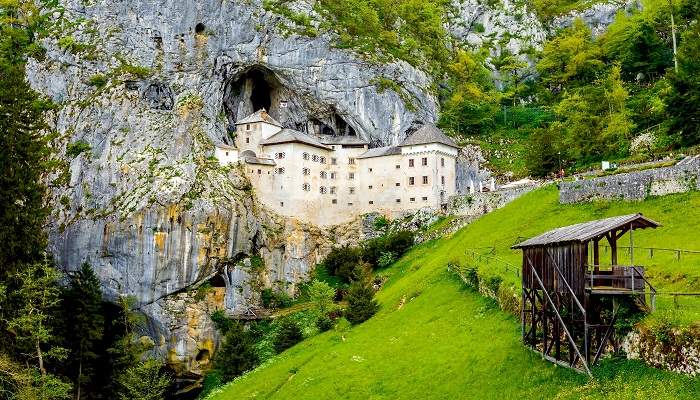 We're not entirely sure how a five-storey castle was built halfway up a 123-metre high cliff, set within the mouth of a cave – particularly one that was started in the 13th century – but somehow Predjama Castle was. And it's mighty impressive. Besides its incredible location, it has everything you could want from a castle: holes for pouring boiling oil on intruders, a dungeon, a treasure chest and secret passageways. Another thing we're not sure of is how many 'cave castles' there are in the world, but according to the Guinness Book of Records, this is the largest!
Abbasid Palace, Iraq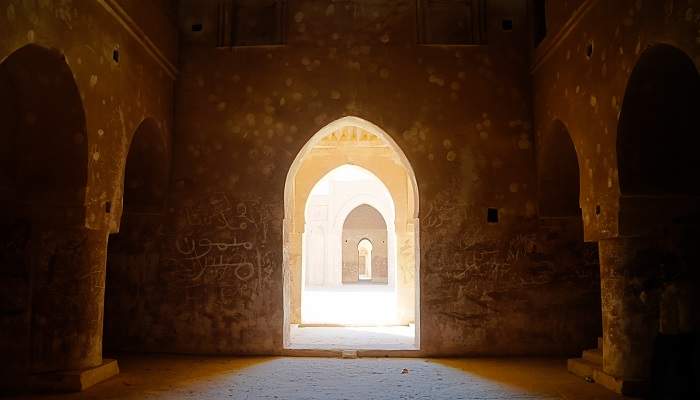 Volatile it may be, but Iraq is still home to some incredible architecture. Baghdad's Abbasid Palace used to be one of many Abbasid palaces, but is the only one remaining for a variety of reasons. Thought to have been built around the 12th century, it's all magnificent arches, patterns carved into the brickwork and vaulted ceilings. It was built during a period when Iraq was the centre of the Islamic world; it's now a museum.
Golubac Castle, Serbia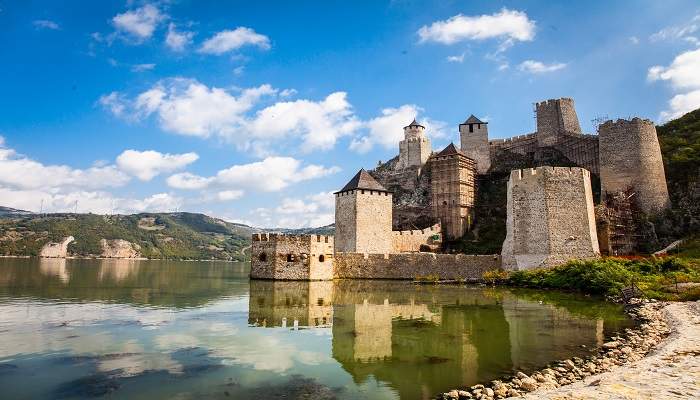 Is there anything more romantic than a deserted castle, with plants growing from seemingly every wall and corner? With its thick stone walls, 10 towers and three compounds, Serbia's Golubac Castle guarded the Danube from invading forces for hundreds of years. More recently, a dam built in the Danube caused the outer walls of the castle to become submerged, submerging a vital piece of history. You are unable to access the higher levels of the fortress, thanks to the rotting of its wooden stairs, but it's still awe-inspiring to the max!