On an island known for its year-round warmth, sprawling sand dunes and lengthy coastline, it makes sense that Fuerteventura's not short on jaw-dropping beaches, either. Here, we list our picks of the bunch.
Playa de la Barca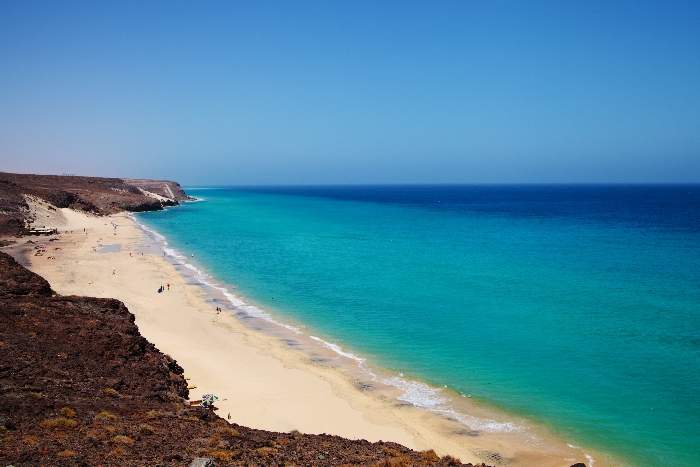 Best for: Watersports and families
The thermals on this southeastern side of the island mean the winds – already blustery the island over – are particularly strong. It means Playa de la Barca is the ultimate spot for kiteboarding and windsurfing, with the Windsurfing and Kiteboarding World Cup hosted here every summer. Additionally, a shallow pool forms every two weeks with the high tide, creating a setting similar to a lagoon. Filled for two weeks around full and new moon, it's a great spot for littlies to play in the shallows, while older children might be keen to take lessons at the beach's well-known watersports school.
Corralejo Flag 
Best for: Surfers, windsurfers and kiteboarders
Located about a mile from Corralejo, Corralejo Flag Beach is characterised by its golden backdrop of rolling dunes, Isla de Lobos views on the horizon, crashing waves, and warm, strong winds. With its largely natural appearance, its smooth yellow sands make a nice change from the lounger-laden beaches prevalent on other parts of the island. Water is zoned off so that surfers, kiteboarders and windsurfers don't get in each other's way – the ultimate playground.
El Cotillo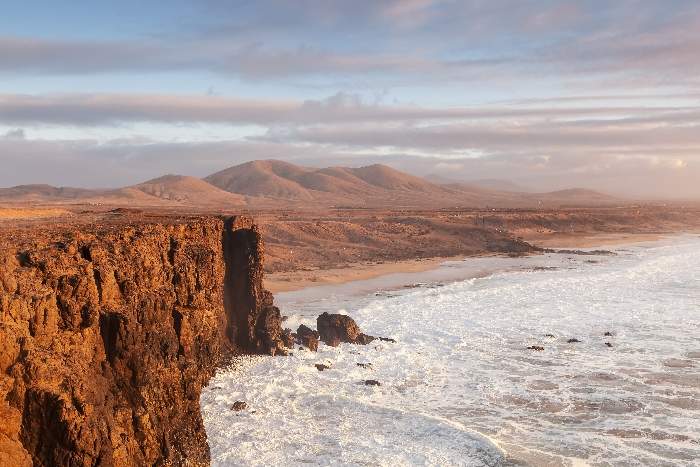 Best for: Families
A string of bays stretching from the small fishing village of El Cotillo, this part of the island provides many a sunbathing spot. Here, you'll find turquoise inlets and stretches of blonde sand. El Cotillo itself is a quieter part of the island, with far fewer resorts than the likes of Corralejo and Jandia. This gives it a slightly more chilled vibe, particularly earlier in the day.
Risco del Paso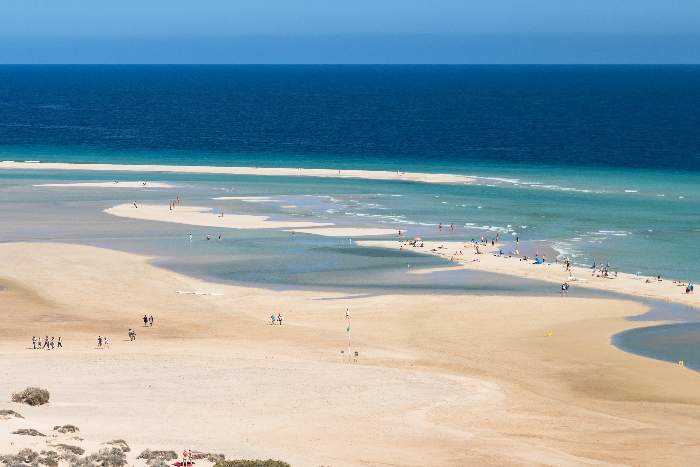 Best for: Walking, watersports, families
The look and feel of Rosco del Paso changes dramatically depending on the tides, making it a prime candidate for repeat – or extra long – visits. At high tide, a seawater lake forms in the middle of the beach, containing a raised sandbank which forms a type of island. Wade through the lake and sit atop the island for a picturesque view both  back to shore and out to sea. Come low tide, explore the extensive sands on foot, building up an appetite before tucking into a plate of Canarian tapas back at your accommodation.
Playa De La Concha De Lobos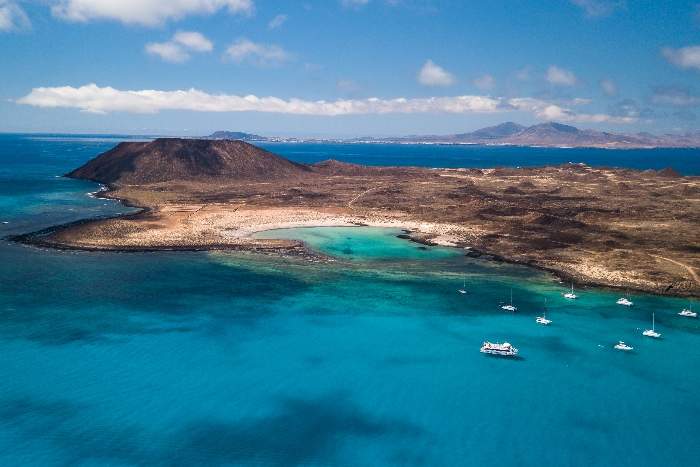 Best for: Families and swimming
Lobos Island sits a short ferry ride from Fuerteventura, offering spectacular walking trails as well as a picturesque bay with Carribean-esque turquoise waters. Facing back to the mainland, it is somewhat sheltered from the wind that batters Fuerteventura, making for calm waters and relaxing sunbathing – a nice change. Better yet, visitor numbers to Lobos are heavily restricted to protect its biodiversity, meaning it's always relatively quiet.
Let us help you plan your trip!