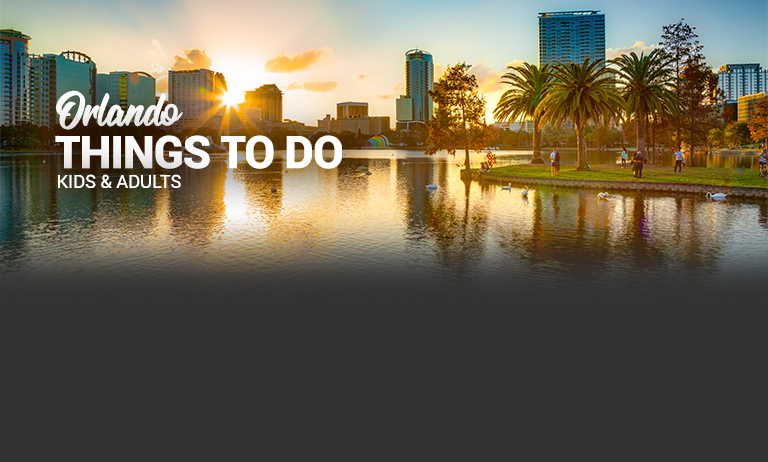 Thanks to its reputation as the theme-park capital of the world, Orlando is considered kiddie heaven. But there's so much to this sparkling city besides rollercoasters and dancing dolphins - for both adults and kids! Check out our top things to do in Orlando, whatever your age.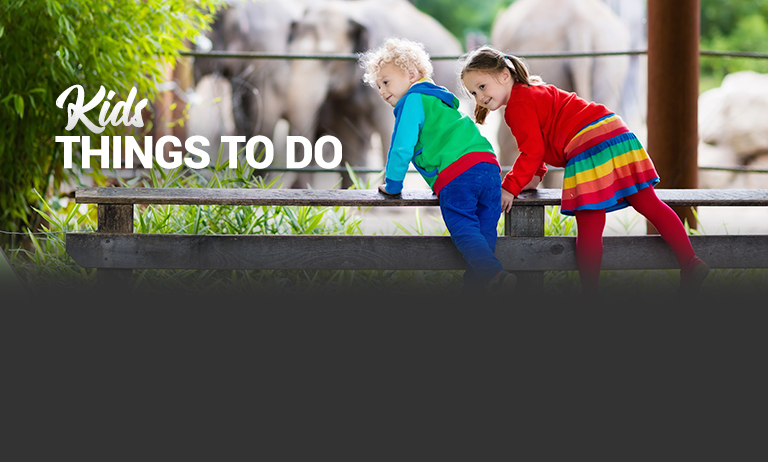 Picturesque bike rides, cheering the country's best basketball players and spotting rhinos and cheetahs are just a few of the activities available to kids away from Orlando's famous theme parks. But of course, the rides and parades are always on hand if you need a back-up plan!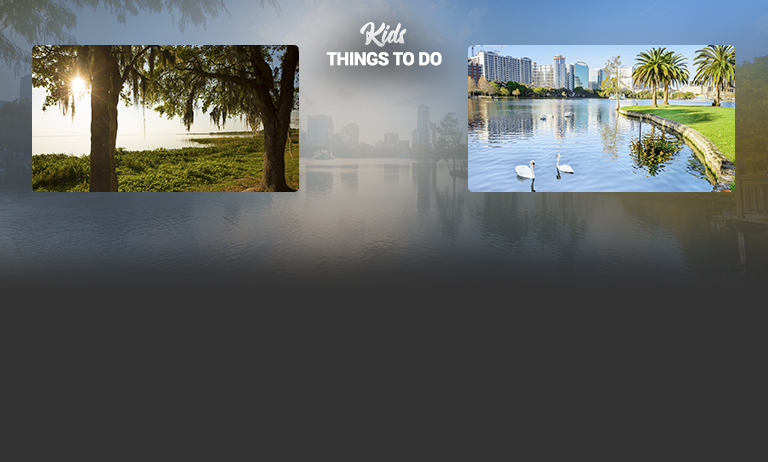 West Orange Trail & Lake Eola
Though it's a city, Orlando is surrounded by picturesque natural sights. Ride along the West Orange Trail, a disused rail track that passes through quaint towns and pretty lakes, or stick to the city and head to Lake Eola for a spot of paddle boating and swan spotting.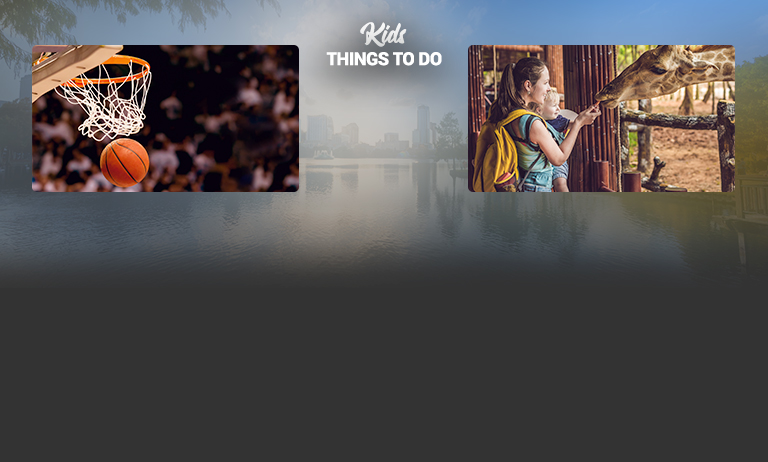 Orlando Magic Basketball & Central Florida Zoo
Watch some of the best basketball players in the world shoot hoops at the Orlando Magic's home court, the Amway Center. Or, head to the Central Florida Zoo and Botanical Gardens to get up close and personal to over 400 animals, including cheetahs, rhinos and monkeys!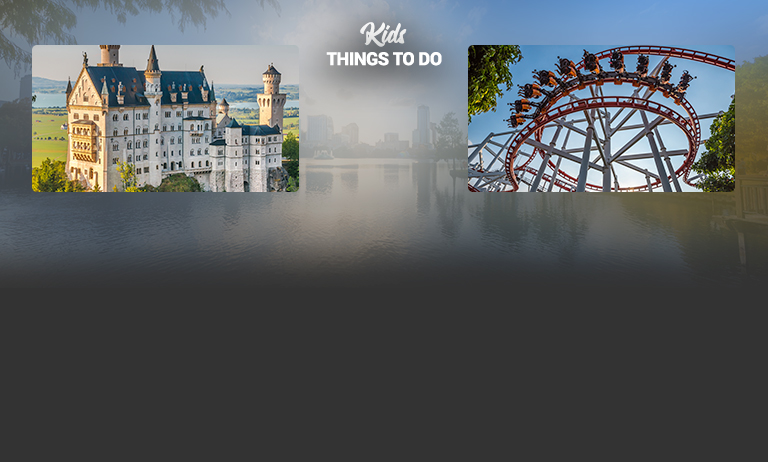 Magic Kingdom Park & Disney's Animal Kingdom Theme Park
No holiday to Orlando is complete without at least one trip to a theme park. Magic Kingdom Park is home to Cinderella's castle, many rides and all your kids' favourite Disney characters. If they're more into wildlife, Disney's Animal Kingdom Theme Park has exotic creatures and rides!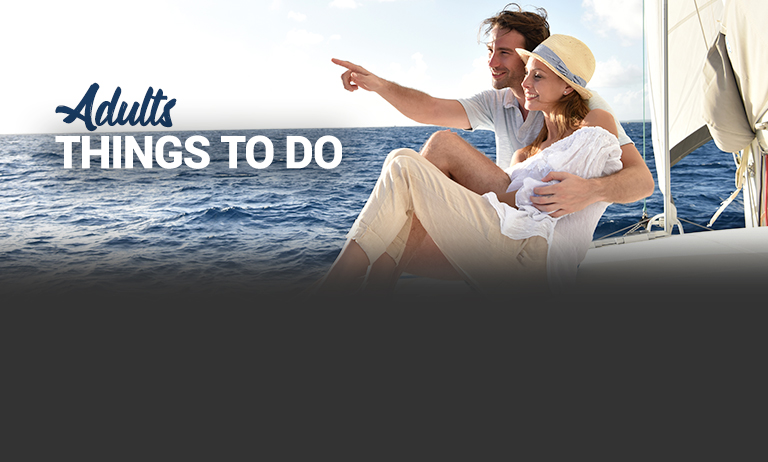 Orlando's not just about kids - it's also a shopping mecca, with plenty of museums and nightclubs thrown in to the mix. Adults and children alike will love boat rides in the Everglades and Clearwater Harbor, and rockets at the Kennedy Space Center will excite all ages.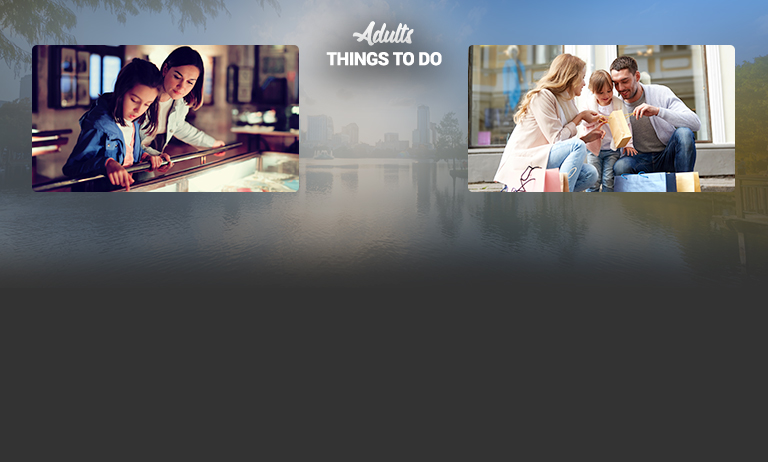 Salvador Dali Museum & Shopping
Art-lovers should make a beeline for the Salvador Dali Museum, which boasts the largest collection of the Surrealist artist's works outside of Europe. If you're planning on spending up big, you can't go wrong at giant shopping malls like The Florida Mall and The Mall at Millenia.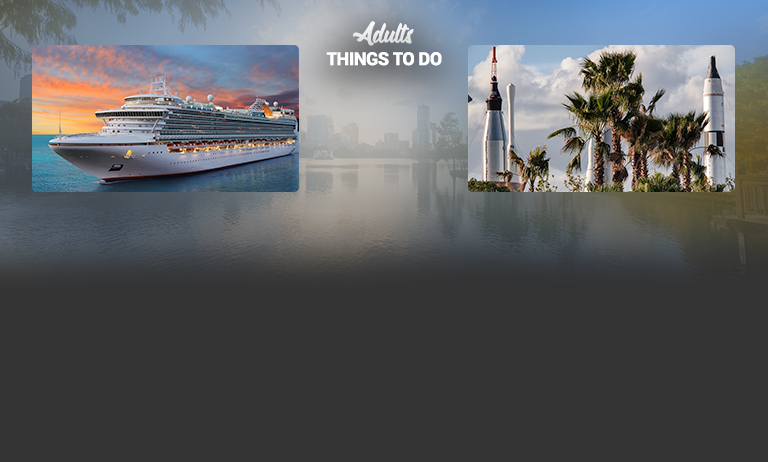 Clearwater Harbor Cruise & Kennedy Space Center
Hit the water on a Clearwater Harbor Cruise - keep an eye out for dolphins, watch the sun set over the horizon, or just enjoy a tasty dinner as you bob along. Stargazers should head to the Kennedy Space Center, where rockets are launched into the great beyond.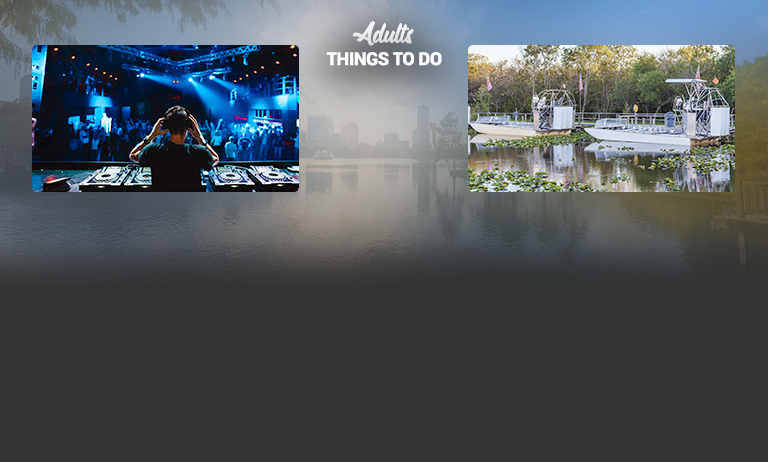 International Drive Night Clubs & Everglades Airboat Tour
Dancefloor demons will find themselves in good stead in Orlando. International Drive will keep night owls entertained for weeks with blues bars, nightclubs and karaoke bars. You'll need a drink after a day of 'gator spotting on a boat tour through the mangroves and grasslands of the Everglades!
Orlando in Florida conjures up images of thrill rides, Mickey Mouse and miles of fun - no wonder, when it's the theme park capital of the world!
For the best day out at the theme parks, it's time to get planning! The big parks are all clustered around southern districts, near Kissimmee and International Drive. Both are good destinations for cheap accommodation that won't break the bank - try our holiday search and see!
Before you even board your flight to the USA, research discount entry tickets and restaurant vouchers online, and get a realistic idea of how much you can do in the day. That way you won't have to miss out on any of your 'must-dos'. Some people have been known to plan their holiday to infinite detail to make sure they don't miss a thing.
Spare some time to explore some of the stunning Floridian sights too. You could hire a car to drive down the coast, or visit the Everglades for a day. To make it even better, cheap Orlando holiday deals aren't hard to find either, especially for entire families.
US dollars
English
approx. 9 hours
GMT -5
Fab holidays for:
Families, Theme park thrill seekers, Disney fans!
Airports:
Orlando International or Orlando Sanford
Did you know?
There are over 800 'hidden Mickeys' to spot at DisneyWorld. Keep them eyes peeled!
Other Destinations in United States
Other Nearby Destinations
You Might Also Be Interested In