This Monday, we're allowed to meet outdoors in groups of up to six or as two households. We're confident that spring is firmly on its way, but even if it's still on the chilly side, we've got some simple tips and tricks that will make your first reunion in months even more memorable. Let's give outdoor gatherings a glow up…
Eat…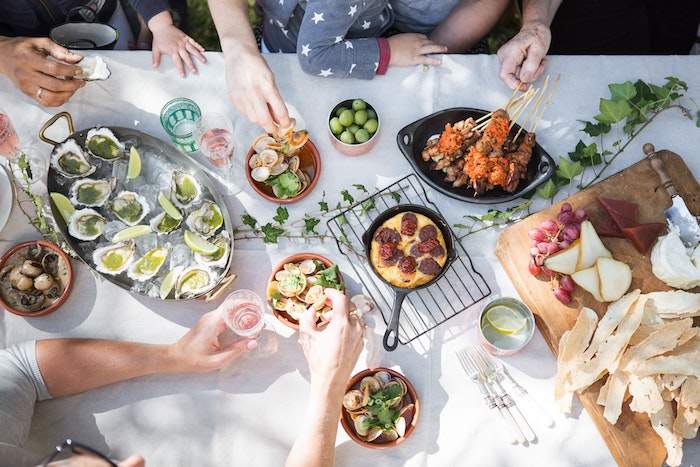 We're fully expecting the air to be filled with the unmistakable aroma of barbecues from Monday, but there are plenty of other amazing al fresco dishes that you can whip up in advance.
Big, fresh salads are simple to put together and you can include practically anything that tickles your fancy. Take inspiration from the sunny isles of Greece with this mix of tangy feta and crunchy cucumber (when we taste this combo we can practically hear the ocean!), or obey the godfathers of food and create a striking Italian Caprese with mozzarella, tomatoes, basil and balsamic.
Hearty sandwiches, like this ultimate club, are filling enough to soak up any afternoon tipples and handy enough to eat without needing to provide cutlery — plus, they look quite impressive too! When it comes to sweet treats, many summery desserts — such as a fruit salad or an Eton mess — can be made in advance and require no baking.
Drink…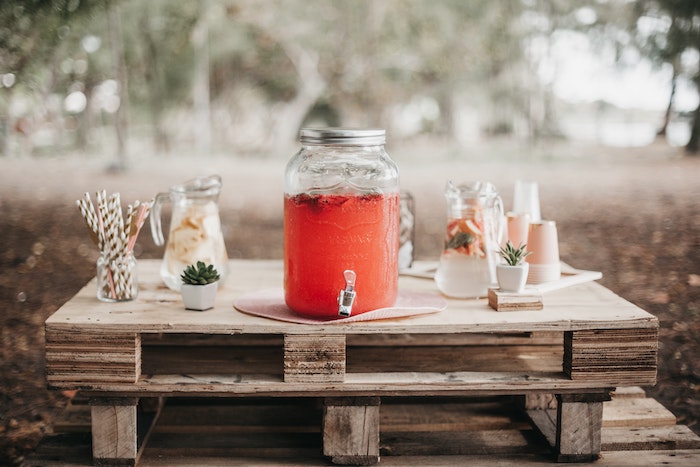 The taste of Pimm's fills us with positive, summery feels, and it's easy to make in jugfuls so that people can serve themselves and you won't have to run back and forth to the kitchen all day. When filled to the brim with fruit, these dreamy drinks look pretty tropical too.
If you prefer wine, then why not concoct some sangria instead and recreate sun-drenched Spanish getaways? There are so many variations to choose from, so if you don't like red wine, you can use rosé or white instead. We can't wait to sip this sparkling version that includes prosecco and limoncello.
If you fancy stepping things up a notch — this is a significant occasion, after all — then you could show off your lockdown gardening skills by adding some rosemary or lavender to your gin and tonic, or muddling some fresh mint to make a mojito.
Decorate…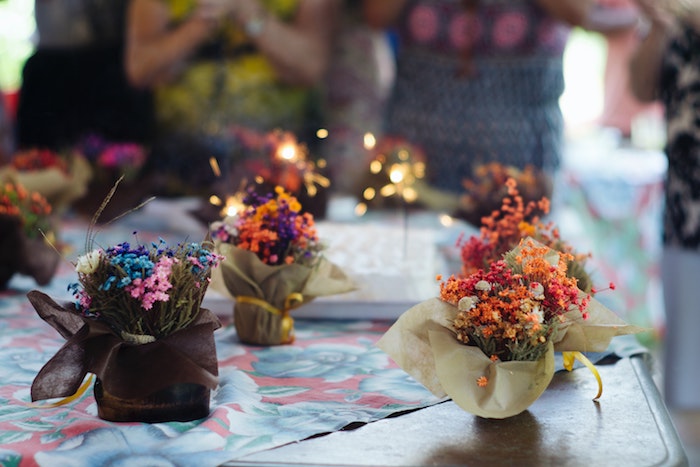 You don't need to spend a fortune to zhuzh up your outdoor space. You can easily brighten up a table by layering some patterned fabrics and arranging some flowers, herbs or foliage from your garden. When the sun starts to go down, you can make things a little cosier with some twinkling lights, cushions and blankets.
It may be an idea to ask guests to bring plenty of blankets and jumpers in case it turns chilly — we imagine you'll want to maximise your catch up time as much as possible! If there are little ones around, then invest in a colour-in tablecloth or set up a little craft table.
The Great British weather isn't reliable at the best of times. It might be worth buying a big parasol or marquee now, so that you can reuse it throughout the year. We know we're going to be making the most of the outdoors at every opportunity!