One of our favourite aspects of travel is trying the local cuisine, however many of us don't tend to think too much about it beyond how it tastes. If you are interested in learning more about the history and processes behind everything from worldwide staples to more niche delicacies, then why not swing by one of these foodie museums on your next trip abroad?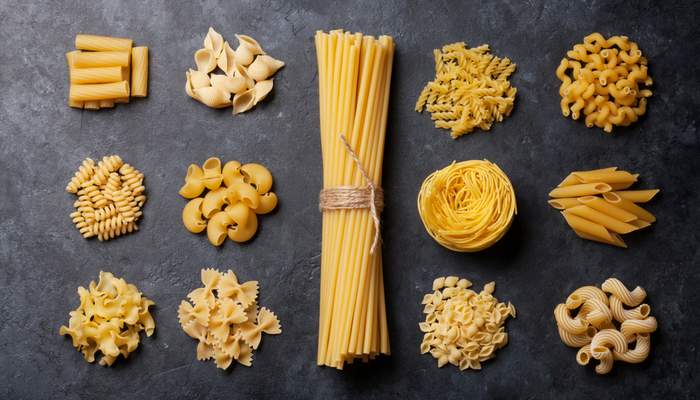 There are over 200 shapes of pasta in the world, most of which hail from different regions and boast completely unique histories. When we go to Italy, we're there for the pizza and pasta as much as the world-famous sights, so why shouldn't we learn more about one of the country's most famous exports? There's a museum dedicated to the staple in Rome, and in it you'll find ancient technology and modern manufacturing equipment, as well as plenty of the hard stuff. It's not all machinery and history though, the Rubino Scaglione room displays works by artists that are dedicated to pasta…
View this post on Instagram

Tickets to this museum are printed on aeroplane-style sick bags… and you might want to keep yours handy if you visit. This exhibition in Malmö in Sweden is a selection of the world's most disgusting foods, based on people's reactions to their smell and taste. You can actually try some of them too: surströmming (fermented herring) apparently causes the most violent reactions, while other dishes — including monkey brains (reportedly once a luxury in China) — are thankfully not available to eat, and are represented by intriguing displays instead. Visit if you dare!
View this post on Instagram

The Museum of Bread Culture was opened by a father and son duo in 1955 in Ulm in the south of Germany. The building itself is a sight to behold: a Renaissance-era storehouse that is now nicknamed the 'salt barn'. The three-storey establishment is a love letter to the staple food, and while it houses no actual fresh bread, it is home to all kinds of significant artefacts related to the doughy delight, from grains to machinery. The museum has a soft spot for art too, boasting pieces by Rembrandt, Picasso and Dali. 
View this post on Instagram

The Dessert Museum in Manila in the Philippines promises a two-hour tour of eight confectionary-themed rooms, five to six sweet treats to try, and more likes than you've ever had before on Instagram. It's clear to see that the exhibition has been made for photo opportunities and social media — you'll find rooms like Banana Beach that feature a banana shaped slide, and the Room of Neverending Bubbles. It'll certainly be a hit with any little ones (under 3s can visit free) and Charlie and the Chocolate Factory fans… Along the way you are able to sample some delights, and some of the creations on their Instagram page look incredible, so make sure you visit hungry! 
View this post on Instagram

Instant noodles are a staple throughout the world, but many of us have probably never considered that they were once invented by someone. Momofuku Ando made the world's first instant noodles in 1958 in a shed in his backyard in Osaka in Japan. The Cupnoodles Museum celebrates the 'father of instant ramen' and his various significant inventions — from the first 'magic' ramen (noodles that just need hot water) and cupnoodles, to space noodles that can be eaten at zero gravity. In this sleek and unusual museum, visitors can explore a replica of the famous shed, make chicken ramen from scratch, invent their own cup concoction, and taste rare ramen in the dining room. Even if you don't like noodles, this museum is bound to entertain. 
View this post on Instagram

It will probably come as a surprise that there are 14 different varieties of Spam (the spiced ham than comes in a tin) including teriyaki and jalapeno flavours. You could find all of this out and more at the Spam museum in Minnesota, which is kept ticking over by its 'Spambassadors'… The museum documents the history of the food, which is widely eaten in Hawaii — they even host a Spam Jam Festival every year. There's also a section dedicated to the comedy troupe Monty Python — their sketch led to the word 'spam' being used to describe receiving unsolicited junk email. It might seem like a novelty, but it's actually quite remarkable the impact that Spam has had on the world!
Watermelon Museum, Beijing 
Not only is there an entire museum dedicated to one variation of a fruit in Beijing, but the building itself is actually shaped like a watermelon. The area of Panggezhuang is famous for its watermelon plantations, and also hosts an annual festival where giant versions and even those with patterns moulded onto them are displayed. Within the museum, visitors can learn about the history and cultivation of this sacred fruit, as well as its significance within Chinese culture. Apparently the theme music from Titanic also plays through exhibition, making for a memorable experience indeed…