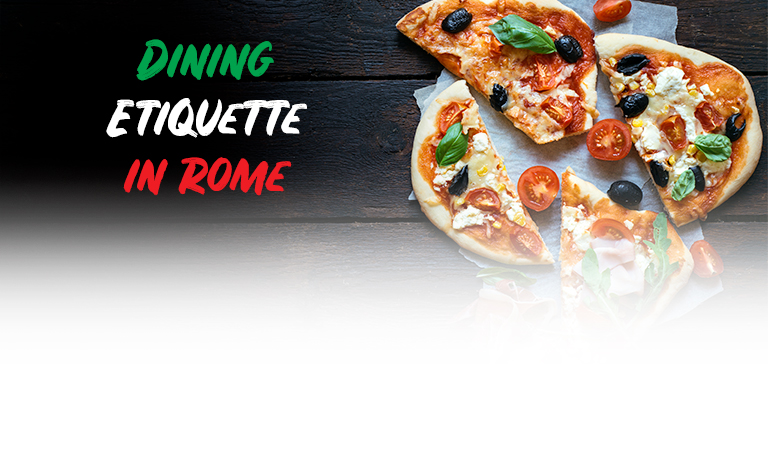 One of the greatest things about holidays to Rome is enjoying the city's amazing food culture. Everything from pizza to pasta, tiramisu and cured meats will mean it's unlikely you'll go hungry in the eternal city. But the Italians have an entirely different approach to etiquette than we do here in the UK, meaning eating out can be a foreign - albeit rewarding - experience. We've put together a handy guide to make navigating dining in Rome that little bit easier during your next visit.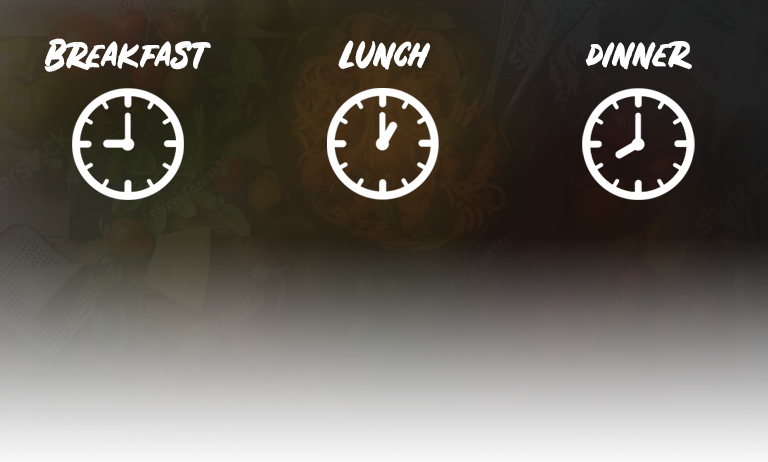 The old joke is that Italians move at a different speed to the rest of the world - and this kind of rings true when it comes to meal times! Breakfast isn't really a sit-down spread in Rome. Instead, locals will grab a cappuccino and croissant or biscotti any time between 7am and 10:30am. Lunch is often served between 1pm and 3pm and is frequently the day's biggest meal. You'll find regular dinner hours usually begin at 8pm - leaving plenty of time to digest your lunch!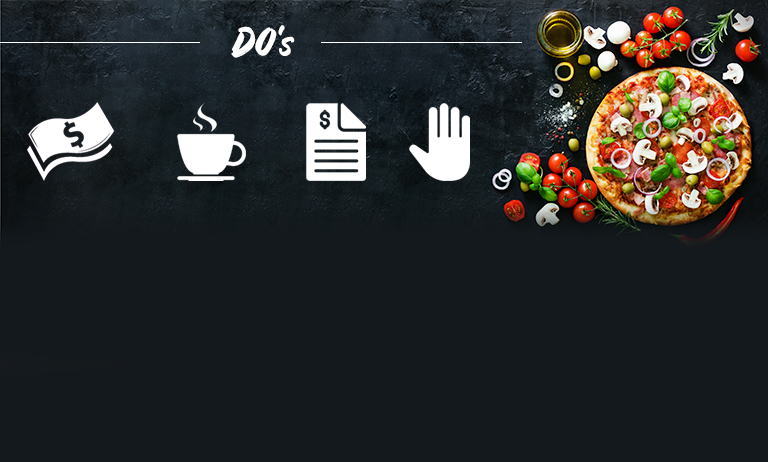 Unlike in the UK, you won't be brought the bill unless you specifically ask for it - request it from the waiter when you've finished your meal. Make like a local and order a digestion-friendly espresso after meals and show off your good manners by keeping your hands on the table (but elbows off!). Make sure you hold on to your receipt until you reach your hotel; tax agents can request to see it up to a couple of hundred metres down the road.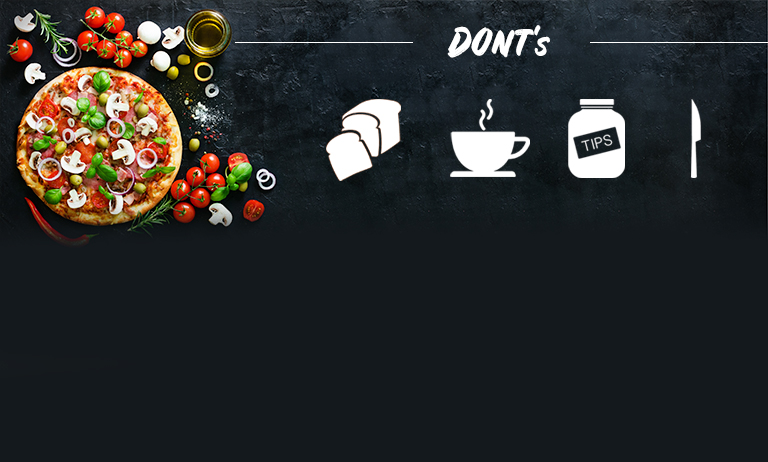 The bread that's on the table? It's to eat with your food, not as a pre-meal snack - why would you want to fill up on bread anyway?! Ordering a cappuccino with breakfast is perfectly acceptable, but Italians don't drink them after noon, as they believe it will mess with their digestion. Tipping is a murky subject when travelling. A good rule of thumb is to avoid unless your receipt doesnt? include a service charge. And never, ever cut spaghetti with a knife - it's sacrilege!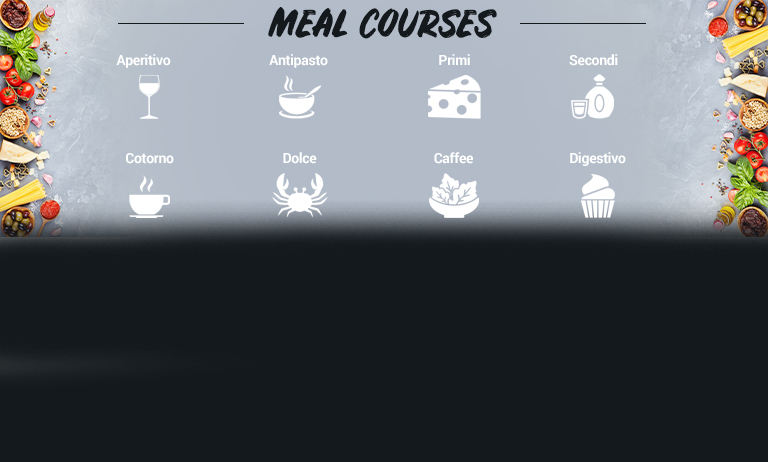 Deciphering an Italian menu can be hard for visitors from the UK - they go way beyond the standard entrée, main and dessert. Meals often start with aperitivo, which is a drink and a small plate of food, followed by primi, which is usually pasta or gnocchi, then meat and side dishes. The last course of food is dessert, which is known as dolce. Top it all off with caffee - usually a shot of espresso - or a digestif to process those many courses.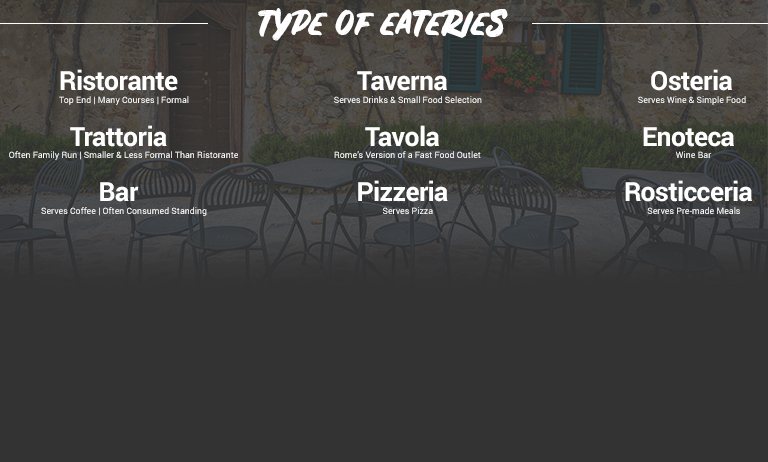 You might think that choosing where to dine in Rome would be a breeze - restaurants for lunch and dinner, cafes for breakfast... but it's a little more complicated than that! Bars will generally serve coffee - while you're standing up - not alcohol, and pizzerias obviously serve pizza. A ristorante will offer a formal dining experience, while trattorias are often family run and casual. Enotecas pour wine and at tavernas and osterias you can get a small tasty morsels to eat with your drinks.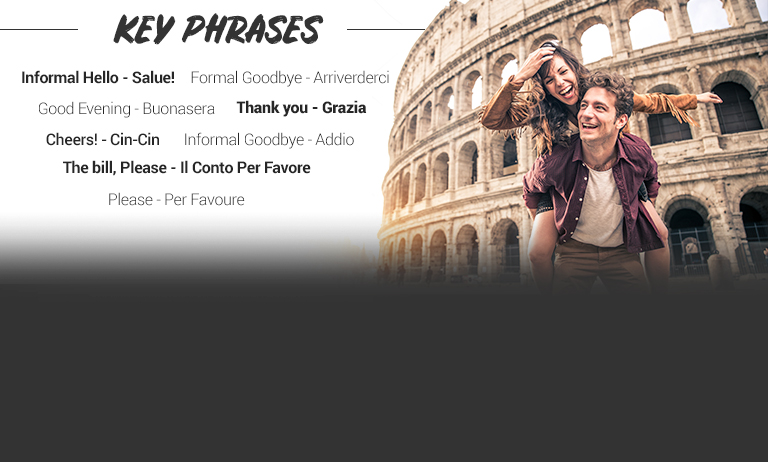 When you're travelling, it's good form to learn some key phrases. Though Romans are used to visitors from overseas, and many locals understand conversational English, it's polite to at least try and speak their language. Hello, goodbye, please and thank you are musts, even if just to prove that you're giving it your best shot! But if you're feeling adventurous, why not learn how to ask for your bill in Italian, or even how to say cheers? Your pronunciation may not be perfect, but the effort will be appreciated.
Rome is the capital of Italy, the former heart of the Roman Empire and also the seat of the Catholic Church. It's also a favourite destination for Italian city breaks. This European destination has more historical sights and attractions than you can shake a stick at and cheap holidays to Rome are filled with days strolling the cobbled streets, admiring yet another stunning interior and relaxing in pavement cafes watching the world - and the crazy motorists - go by. Holidays to Rome are a great way to get a taste of this thrilling city, but with far too much to pack in you'll want to head back again!
Euro
Italian
2 hours 30 minutes
GMT +1
Fab holidays for:
City breaks, Roman delights, Lively locals
Main Airports:
Leonardo da Vinci, Ciampino Airport
Did you know?
The Coliseum in Rome has over 80 different entrances and can accommodate around 50,000 spectators.
Other Destinations in Italy
Other Nearby Destinations
You Might Also Be Interested In