Winter is a divisive time of year: there are those who revel in the chill breeze and the hope of snow, while others stare longingly at photos of sun-baked beaches, desperate to feel warm once again. So, which camp do you belong to? It's time to pick a side as we run down our top picks for snowy and sunny winter getaways.
Team Snow #1: Lapland, Finland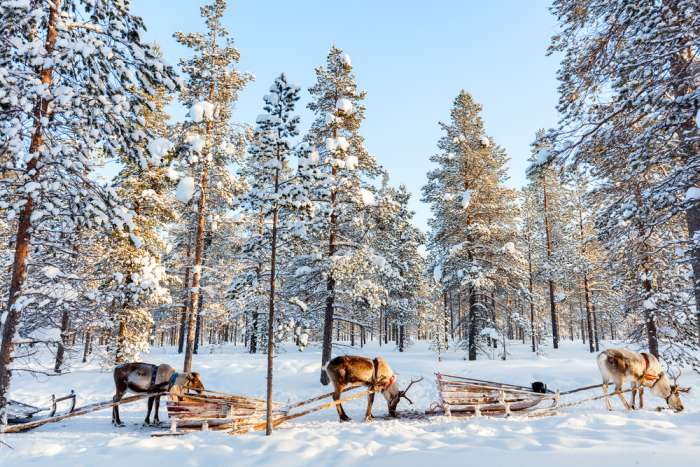 No winter holiday list would be complete without Father Christmas' very own hometown and toy-making haven! Positioned in the northernmost reaches of Finland, you're guaranteed snow and so much more on a festive trip to Lapland – it's considered the ultimate noel event, after all. Whether you're travelling with little ones or simply looking for a romantic escape, you'll enjoy incredible snowy experiences such as husky sledding, reindeer sleigh rides, Santa's Grotto and atmospheric woodland walks. We reckon that even sun-worshippers will be tempted by a frosty foray into the Arctic Circle…
Team Sun #1: Dubai, United Arab Emirates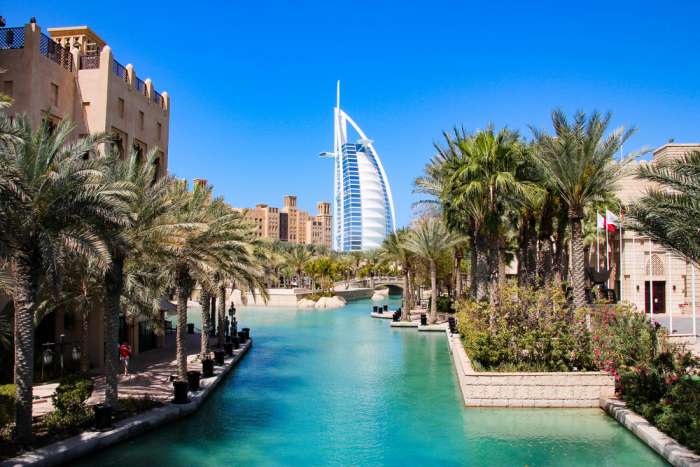 If you're after sunshine, then it makes sense to seek out a desert – something Dubai knows plenty about! Described as the 'world's playground' and with daytime temperatures remaining at a comfortable 25 degrees from November to March, this luxury destination is a must for lovers of golden rays. In between sessions on the sandy beaches, take in the world's tallest building, the Burj Khalifa, or traverse the incredible Palm Jumeirah complex for a taste of what the high life entails. Adrenaline junkies will also delight at the variety of pulse-raising activities available, from skydiving to desert safaris, speedboating to camel rides.
Team Snow #2: Bled, Slovenia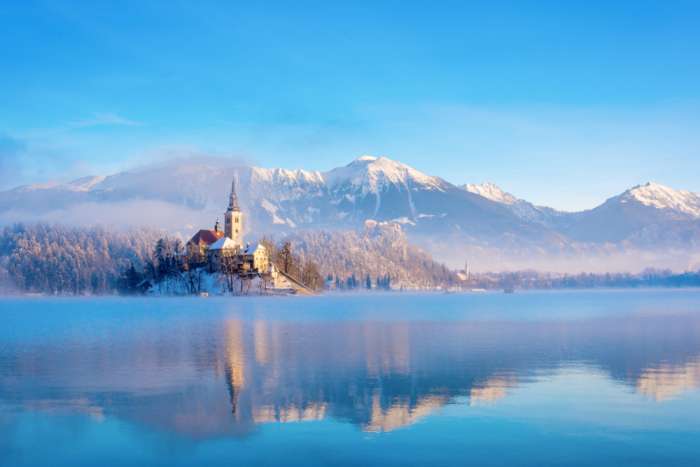 You've probably seen plenty of images of Lake Bled bathed in sunshine, but this stretch of water (and the surrounding area!) is equally photogenic in winter. With snow beginning to settle from late October onwards, this mountainous region of Slovenia is quickly transformed into a frosty wonderland that's simply meant for exploring. Some years, the iconic Lake Bled itself freezes over, making for a natural ice rink that must be skated upon! Towering over the lake, stands the historic Bled Castle – a must for all visitors. Cross-country skiing is also recommended, as is a slice of the original Lake Bled Cream Cake, a delicious sweet treat that's followed the same recipe for decades.
Team Sun #2: Hurghada, Egypt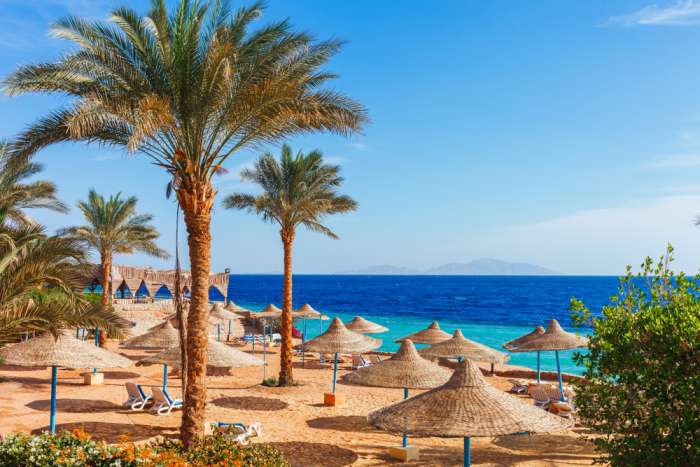 Proof that you don't have to fly halfway around the world to find a bit of sun this winter, Hurghada in Egypt offers a fusion of balmy temperatures and azure seas for those longing for an off-season suntan. Packed with luxurious resorts, long sandy beaches and a host of cultural sites (including El-Dahar Square and Al Mina Mosque), Hurghada also offers a range of aquatic activities to suit all ages, making it a great destination for all the family. We recommend packing a good holiday read (or two!) and making yourself at home on the golden shores, a glass of something refreshing in hand.
Team Snow #3: New York City, New York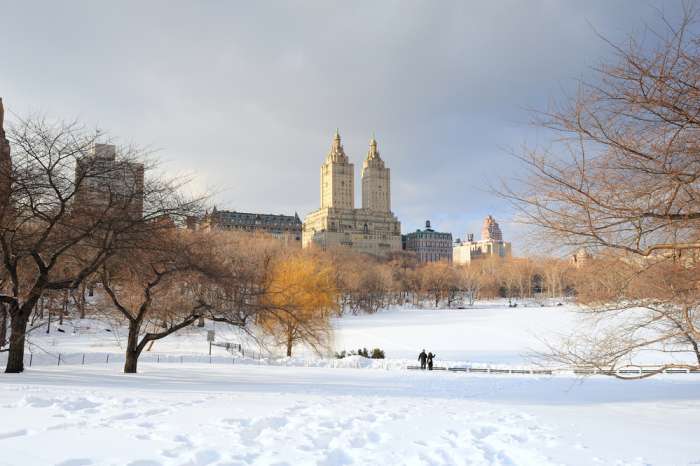 We've lost count of how many times New York City pops up in festive films, and we just can't help but get swept up in the romance of it all, which is why the Big Apple comes in at #3 on our list! With snow usually appearing in the early days of December, the iconic metropolis enjoys a crisp Christmas more often than not. It's not just the white stuff that makes the season here special, with the city pulling out all the stops for some festive fun! From the ornate window displays that adorn Fifth Avenue, to the towering tree at the Rockefeller Center and the all-singing, all-dancing Radio City Christmas Spectacular, every block will be showcasing a ho-ho-host of holiday joy.
Team Sun #3: San Francisco, California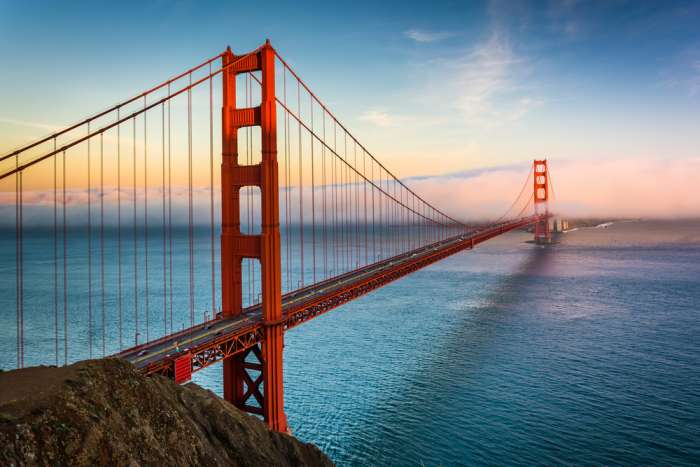 On the West Coast, things are a little bit different. Although decidedly chilly, San Francisco experiences days of bright, crisp sunshine throughout the winter months – it's no wonder the locals always look so happy! Known as America's 'European city', this welcoming metropolis makes for a relaxing winter getaway, with a plethora of both festive and cultural sites to admire. Between brisk walks in Golden Gate Park and cycle rides across Golden Gate Bridge, take in the tinsel-clad Union Square or hop aboard a boat to catch sight of the grey whales on their annual migration. Just remember to pack a coat – this vitamin D comes with a nip in the air.
Team Snow #4: Cappadocia, Turkey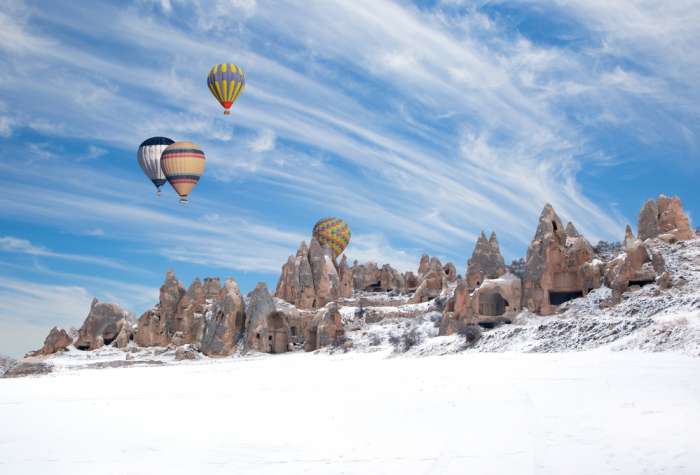 We know what you're thinking – how can one of the top summer destinations tick off those snow cravings come winter? Well, thanks to the region's high altitude, blankets of the white stuff are almost guaranteed to descend in the colder months, transforming the desert-like landscape into a winter wonderland. Clad in frost and ice, the iconic fairytale structures that litter the Turkish landscape look more magical than ever, while chilly toes and noses will have you retreating into hidden gems that you may have overlooked in warmer seasons. Don't worry – hot air balloons still take off in clearer skies, so you can get that all-important holiday snap too.
Team Sun #4: Riviera Maya, Mexico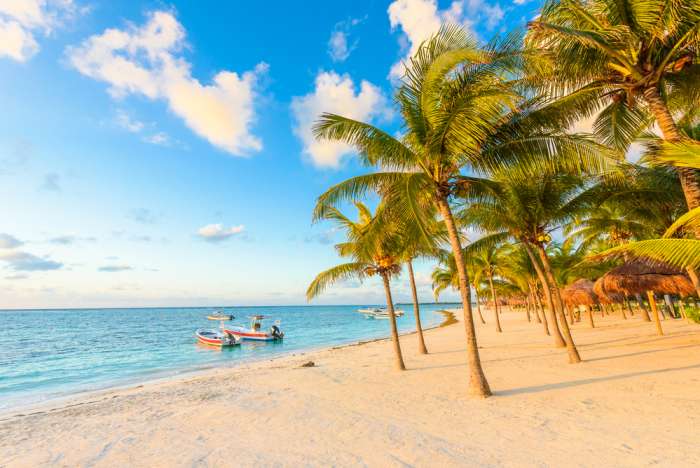 All that stands between you and the golden shores of Riviera Maya in Mexico is the circa nine-hour flight. Once you've landed, any jetlag will soon dissipate as you take in your new, sun-baked surrounds. Comprised of the eco-friendly, cultural quarter of Tulum and the action-packed resorts of Cancun and Playa del Carmen, there's no shortage of things to do, but the long, soft sand beaches and sizzling temperatures are, without a doubt, the main draw. Away from the crowds, enjoy a dip in the natural Sistema Dos Ojos plunge pools, or take to the numerous wildlife parks for a glimpse of what this fascinating destination has to offer. Whatever you do, just remember to take your sunscreen!
Team Snow #5: Whistler, Canada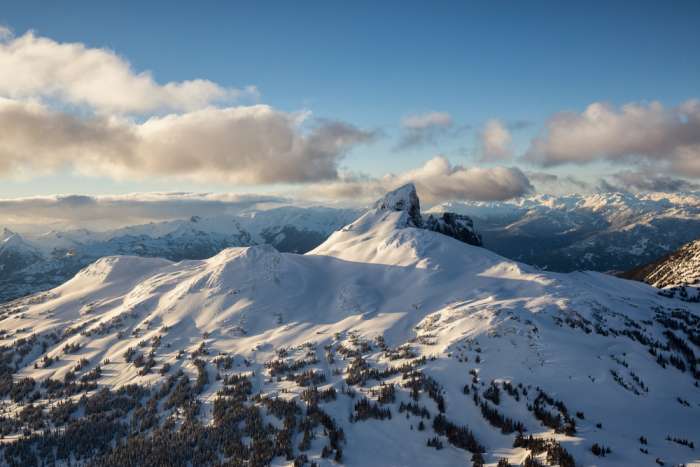 You want snow? Whistler's got snow – and plenty of it. After co-hosting the 2010 Winter Olympics, this white-clad region just outside of Vancouver, Canada, has become something of a hotspot for those who like a dose of adrenaline with their hot chocolate and log cabins. With 8,000 acres of skiable ground to cover and the slopes of two mountains to enjoy, this far-flung festive destination is simply a must for anyone dreaming of a (very) white Christmas.
Team Sun #5: Maldives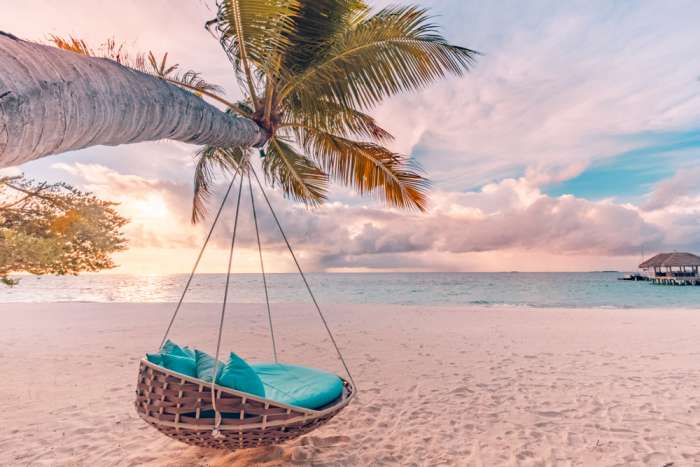 Take that, Team Snow! We saved the best for last. A hallowed destination at any time of year, the Maldives is considered the very epitome of luxury and it offers a wonderful respite to the grey, wintry skies of the UK too! When you're not submerged in the cerulean waters or reclining on the white-sand beaches, take the time to explore the luscious, verdant gardens and the numerous ornate religious monuments, sampling the local cuisine as you go. Don't forget to take in the stunning sunsets at the end of each day for an extra special finishing touch. So, when are we going?
Phew! That's quite a collection from both teams! Here at dealchecker HQ, we're pretty split in terms of our Sun versus Snow allegiances, but hopefully this list will help you decide on an extra special winter getaway regardless of your preference. It's time to pick your favourite!