As the newest dealchecker, I thought it was high time that I wrote my first blog post, and having just returned from a trip to the south of France, trying to come to terms with the fact that this morning I had to put on a coat, I wanted to take the opportunity to tell our readers about my trip.
My fiancé and I went for a week in Pézenas in the Hérault department of France, in the Languedoc. I'm lucky enough to have an in-law-to-be who has a house there, and we thought it'd be a lovely place to try and prolong our summer for as long as possible. We flew into Béziers (best known for its bullfighting and rugby, apparently) but you can also find great flight deals into Montpellier, Perpignan, Carcassonne and Nîmes.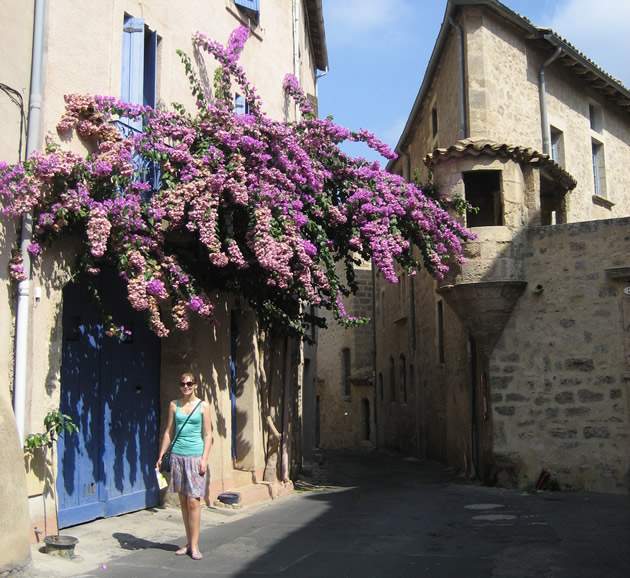 So, Pézenas trivia: Molière, France's comic equivalent to Shakespeare, lived there in the 17th century. The town also boasts a fascinating array of doors and door knockers, and even a door museum, which we didn't visit (why ever not? I hear you cry). Local delicacies include petits pâtés de Pézenas (sort of cylinder-shaped mince pies) and berlingots (boiled sweets). It's also known for its olives, honey and wine. Now, those we did try.
Pézenas is a charming place to explore, with its narrow, winding streets in the old town. Many of the shops are run by artisans who make their own wares; leatherwork, jewellery, blown glass, metalwork, sculptures, soaps, and my personal favourites – candles shaped like cupcakes and ice cream sundaes. This creative flair even extended to the ice creams, which were carefully shaped into flowers. It was almost a shame to eat them… but not quite. It's also a friendly town, one waitress saw us poring over a map spent a good half-hour recommending places to visit.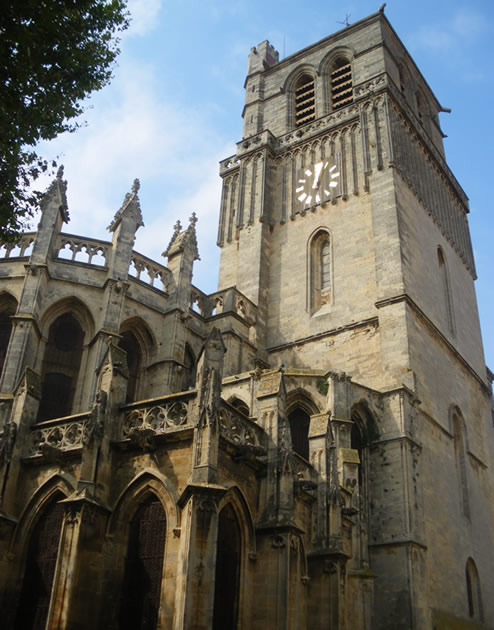 We took a day trip to Béziers, where the tree-lined Allée Paul Riquet in the centre of town hosts a number of food and flower markets, and the Plateau des Poètes, an English-style park (that's the guidebook's description – not mine), is a great place to see a wide variety of birds and other wildlife. The St Nazaire cathedral, site of a huge massacre in 1209, has a stunning view over the bridges of the river Orb and the Canal du Midi.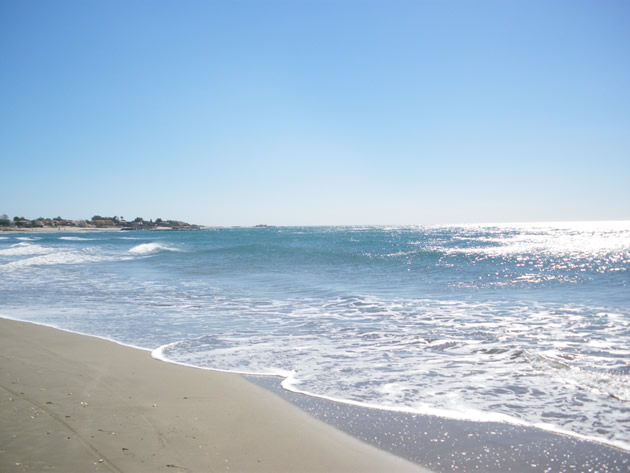 We were itching to get to the beach, so headed off for la Tamarissière (thank you kind waitress for recommending this one!), one of the many beaches that the Cap d'Agde has to offer. There are about 60 miles of coastline in the Hérault, and the one we visited had beautiful white sand and water that, while not warm, was just about bearable, even for a big wuss like me. You can also catch a little boat (called a passeur) to cross the 100 metres or so of canal to the Grau d'Agde, a similarly stunning beach, and any number of cafés and brasseries offering the freshest of fresh fish.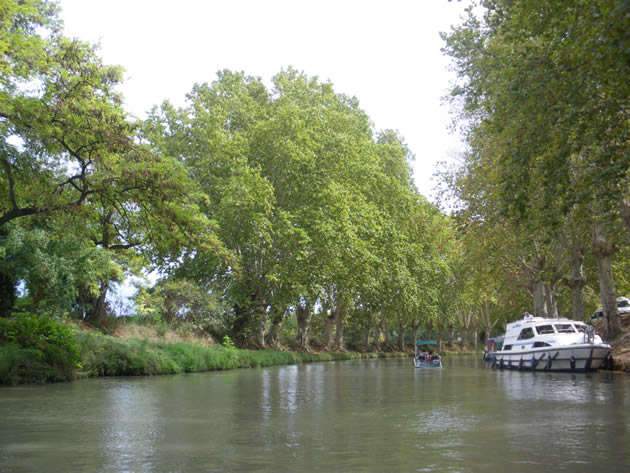 A must-do on our list was to take a trip along the Canal du Midi. In Colombiers, just outside Béziers, we rented a boat for a couple of hours. It was really simple, with no licence or training required; we turned up and five minutes later we were cruising down the canal, singing sea shanties (in other words, the only nautical song we could think of – that one from Pirates of the Caribbean). After reluctantly climbing out of our boat, we rented bikes and cycled along the canal's towpaths in the other direction, as far as the nine écluses de Fonsérannes (locks in a staircase design).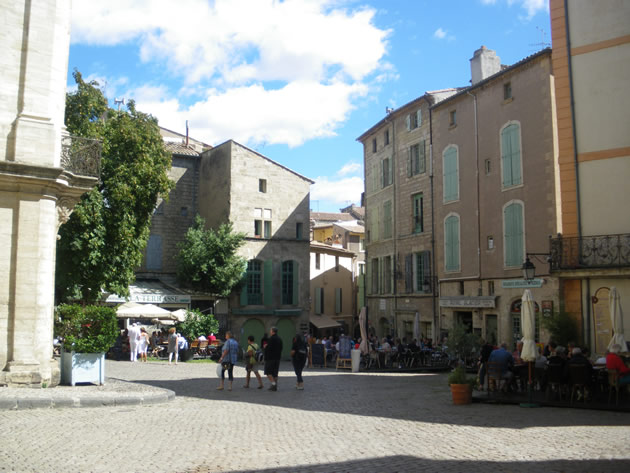 We had some lovely dinners in Pézenas, especially at La Terrasse and Le Vieux Coq in Place Gambetta. Being so close to the Mediterranean, there's an abundance of seafood available, which is perfect for me – I'd eat seafood for every meal if I could. If you hate fish though, fear not, because you can find a great range of other dishes, such as filet mignon and magret de canard. I did feel sorry for my poor fiancé who was craving steak-frites and would hopefully order, only to be presented with steak and a side of mash, or a single potato. He didn't have a single frite the whole time. Nevertheless, we both came away raving about the meals we'd had. And you've got to love a place where a glass of wine costs less than a Coke!
It's easy to see why the Hérault is so popular among tourists and expats. The scenery is beautiful and the food and drink is excellent. With it being September, the weather was mixed (either warm and a little overcast, or bright sunshine and high winds – not much fun on a sandy beach!) but the upside was that it wasn't too crowded. In July and August you can expect gorgeous weather but busy beaches, especially the Cap d'Agde.
There were many things we just didn't have time to see, from the beaches of Cap d'Agde (including a large nudist beach, if that's your bag) to the caves of Clamouse and Demoiselles, the Cévennes hills, and medieval history in Montpellier. We're already planning the return trip. This area has something for everyone, whether you love relaxing on a beach, exploring pretty towns and vineyards, hiking, cycling, sailing, or all of the above!