The 13th October is officially known as World Egg Day. The annual event began in 1996, and was started by the International Egg Commission to highlight eggs as a source of low-cost protein. We didn't need a dedicated day to tell us how good eggs are. Some of our favourite recipes have eggs at their core. In fact, we've rounded up our top 10 egg-based recipes from around the world so that you can enjoy a taste of the action.
10. Egg Drop Soup, China
Egg drop soup is often described as a hug in a bowl, and we're here to agree with that notion. It needs just six ingredients and takes less than fifteen minutes to make, and yet manages to feel both incredibly nourishing and comforting. It's a broth with egg dropped in, creating an egg ribbon effect. It's the sort of food you want to eat when you're feeling under the weather.
Here's a recipe so that you can try it for yourself.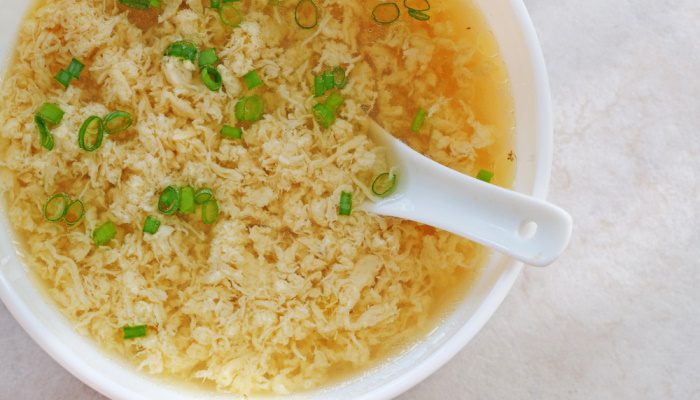 9. Olivier Salad, Russia
Dating all the way back to the 1860s, the Olivier salad is a staple in Russia and most of the post-Soviet countries. It combines cooked meats and vegetables with eggs, pickles, mustard and mayonnaise, and despite being called a salad, is actually incredibly filling and rich. It's a whole meal in itself—just add a slice or two of good quality buttered bread.
Make it at home with this easy recipe.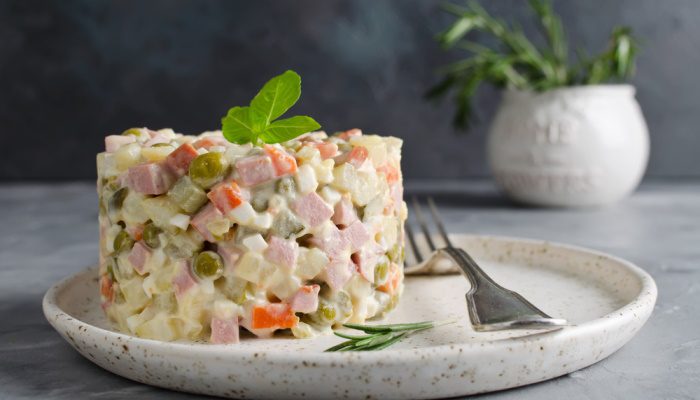 8. Eggs Benedict, The USA
While the base of an eggs benedict is an English muffin (and it's an absolute brunch staple here), this dish was originally born in New York. The recipe sees English muffins layered with bacon, a poached egg and smothered in a rich hollandaise sauce.
Gordon Ramsay does a very good version.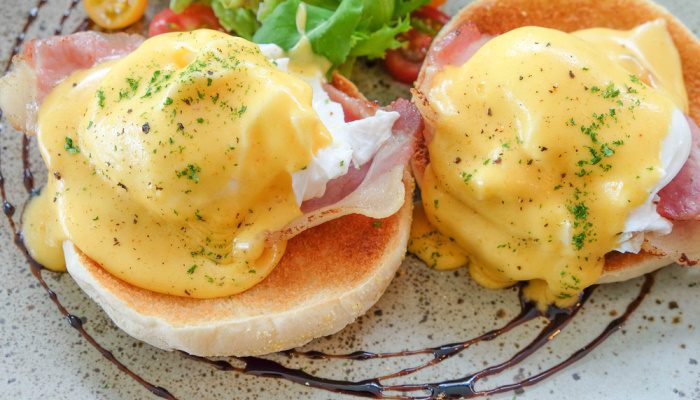 7. Scotch Egg, The UK
Dating all the way back to the early 1800s, the Scotch egg predates even fish and chips in British life. This dish (of boiled egg wrapped in sausage meat and then covered in bread crumbs before being baked or deep fried) enjoyed a renaissance during the pandemic when it famously became a "substantial meal" during those days when you couldn't enjoy a tipple without them.
There are recipes aplenty but we like this one by Jamie Oliver.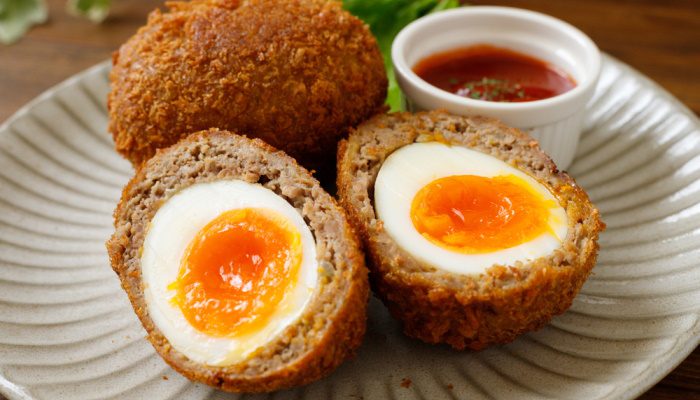 6. Egg Bhurji, India
Egg bhurji is India's answer to scrambled eggs and yet, it makes scrambled eggs look incredibly bland. They're cooked for a little bit longer than your typical scrambled egg to create a drier texture and spices, chillis and vegetables are added into the mix to make a more substantial meal.
There are many variations on the recipe, but this is one of our favourites.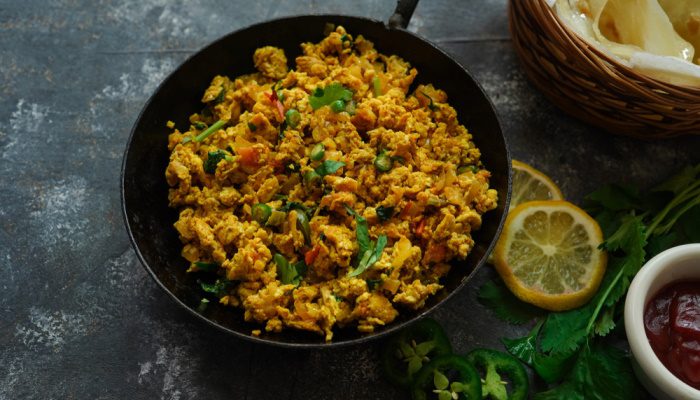 5. Hoppers with Egg, Sri Lanka
Hoppers are a rice flour pancake that acts as a base for curries and other saucy dishes in Sri Lanka. They're like a thinner, crisper version of India's paratha or the flatbreads popular across central and south America. Our favourite versions are those with an egg cooked in to the bottom of them. We can't imagine any (savoury) dish that wouldn't be improved by the addition of a runny yolk.
Try making these at home with this nifty recipe.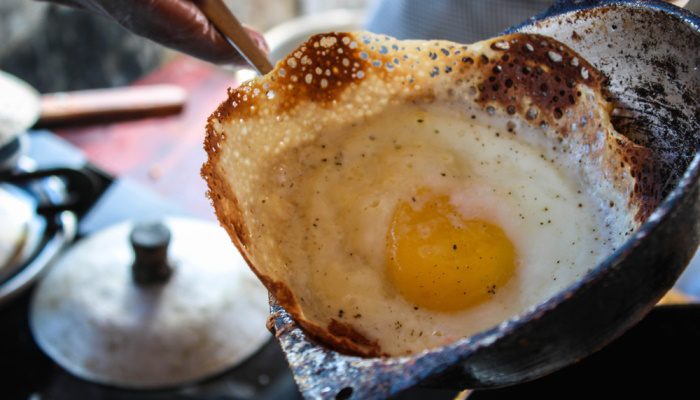 It's hard to find dishes that are actually incredibly healthy and yet taste like they might not be. This is where the shakshuka steps in—it's a one-pan dish where eggs are baked in a spiced tomato and bell pepper sauce. Past this point, the additional toppings vary and it depends on your personal taste. We likes ours with feta and jalapeños! The origin of this dish is disputed, and yet, the most frequent claims are that it began its life in Tunisia.
The New York Times has a great feta-laced recipe.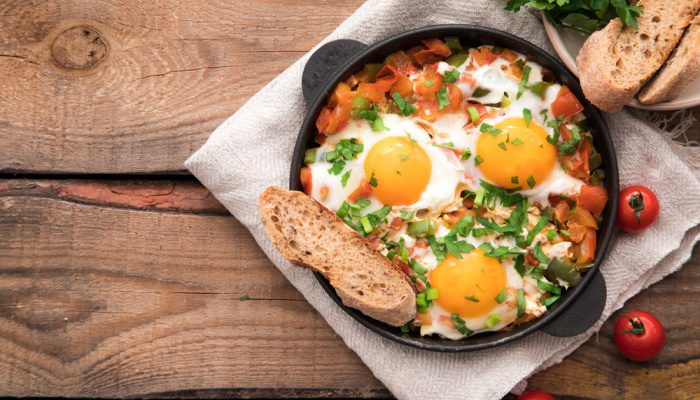 3. Tortilla, Spain
Spanish tortillas are delicious and we'd happily consume them at any time of the day. However, we think where they rule supreme is as the pre-drinking snack/light dinner of choice. They're carb heavy, dense and are likely to help your body to soak up any tipples that lie just around the corner. It's recognised as one of Spain's national dishes and we have to say, we're sad that it's not one of our own.
We're lucky in the UK that there are tapas bars aplenty so we can enjoy a tortilla while out and about (Tapas Brindisa do a good one). However, if you're going to make a tortilla at home, use this recipe to ensure that the centre is slightly gooey, as it should be.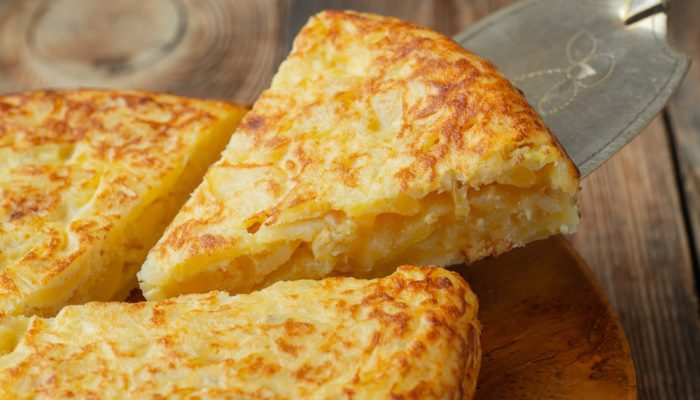 2. Carbonara, Italy
Carbonara is our Content Editor, Marianne's favourite dish and we totally understand why. It's delicious, not too fussy and is easy to recreate at home. While the dish is believed to date all the way back to the 1800s in Rome, it didn't appear in its current form in writing until the 1950s. We find it hard to believe that no-one had combined eggs, cured pork, hard cheese and black pepper with pasta before this! It feels like a dish that has always been.
To enjoy a bit of Italian magic at home, try this recipe.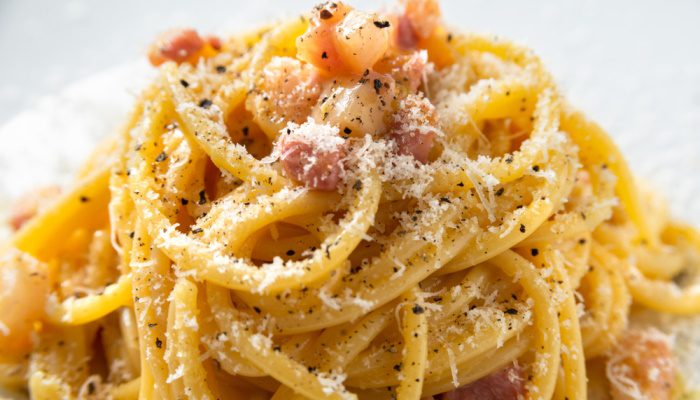 1. Huevos Rancheros, Mexico
If Spanish tortillas are the ideal pre-drinking dish, then huevos rancheros is its morning-after counterpart. Who would have thought that this saucy egg dish served atop crispy tortillas would go from satiating hungry farm workers in rural Mexico to saving hungover Londoners after one too many tipples? With ingredients like avocado and lime, this tasty brunch has the ability to revive even the very weariest.
If you're too tired to venture out, you can make this easy version.