We don't know about you, but we're quite fond of our arms and legs. With that being the case, we're not really willing to lose either to pay for a hotel room, however fancy-schmancy it may be. However, we get that sometimes you just want to push the boat out – sometimes right out onto your very own private island resort.
But have you thought about how much you could get for the same price as that super-glam hotel stay? To demonstrate, we've picked out our favourite paradise destinations and the cost of a one-night stay at one of their fanciest five-star offerings – and given you the cheapskate's thrifty alternative to show you just how far that same amount of cash could go! Let us know in the comments: are you Team Blowout or Team Budget?!
Barbados
Enjoy a one-night Barbados stay in a Standard room at uber-luxurious celeb-haunt Sandy Lane: fr £700 per night…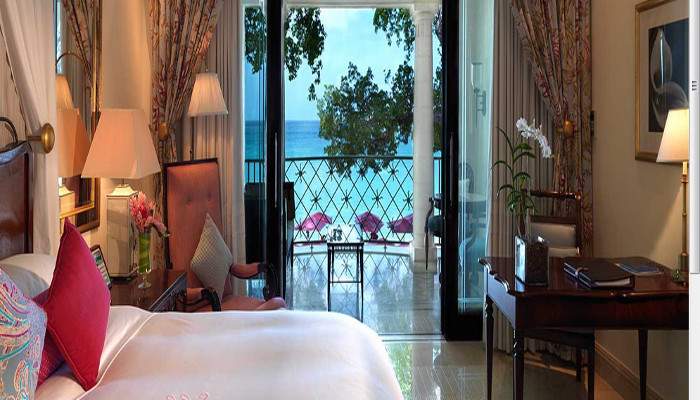 …Or blow your £700 on:

Five nights at the quaint Sea-U Guest house, with breakfast every morning (£96 per night)
An evening meal at glamorous Champers Restaurant (£45 per person)
Deep sea diving session for two people at Underwater Barbados (£44 per person)
Two entrance tickets to Harrison's Cave (£20 per person)
The Maldives
Stay in a Beach Pool Villa at the Velaa Private Island resort: fr £900+ per night…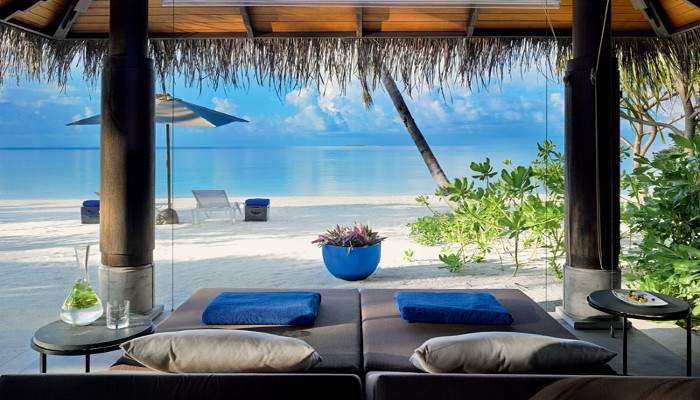 …Or £900 could get you:
Seven nights at The Amazing Noovilu Guest House (£70 per night)
…Including three home-cooked Maldivian meals per day
Snorkeling with Manta Rays (£20 per person)
A fancy meal for two at the Lighthouse Restaurant (£70 per person)
Two full body massages at the Coconut Spa (£40 per person)
Night fishing excursion for two (£30 per person)
One diving lesson per person (£45 per person)
Cuba
Relax in the lap of luxury at the Paradisus Rio De Ora Resort and Spa in Cuba: fr £250 per night…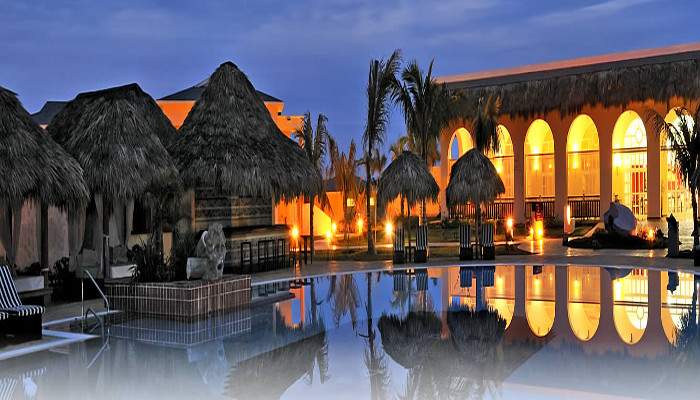 …Or spend your £250 on…
Three nights at the Bellvue Deauvilla Hotel in Havana (£30 per night)
Feast on a home-cooked meal at local house-restaurant La Cocina de Lilliam (£20 per person)
A night out of drinking at dancing in bars like Bar Monserrate (approx. £40 for two people)
A tour around the city in a classic Cuban car (£30 per person approx)
Bali
Bliss out for one night at the Banyan Tree Ungasan Resort in a villa its own ten metre infinity pool: fr £400 per night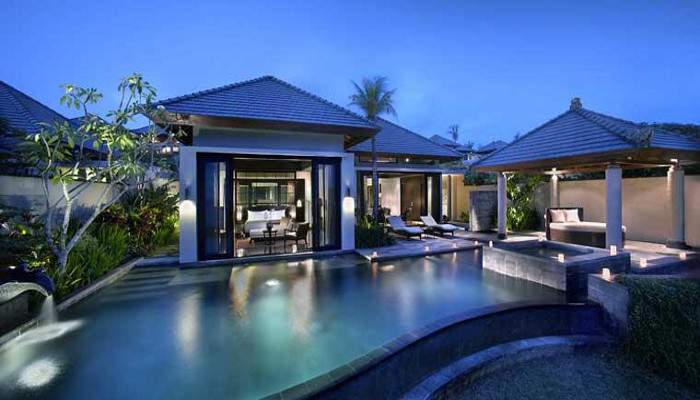 …Or blow £400 on:
Seven nights at the Tegal Sari Hotel in Ubud with breakfast (£30 per night)
Three days worth of spa treatments at local spas for two people (£30 per person)
Swanky meal for two at Kafe Warinson Restaurant (fr £50 per person)
Surfing lessons for two (£37 each)
Would you rather one night in heaven or getting plenty of bang for your buck?!