As you might have already guessed, the dealchecker gang are a rag-tag bunch of party animals and all round, fun-loving motley crew. Regardless of this, a few times a year we are let loose on the streets of London for our wonderful office celebrations, and last week the time came for our annual summer party!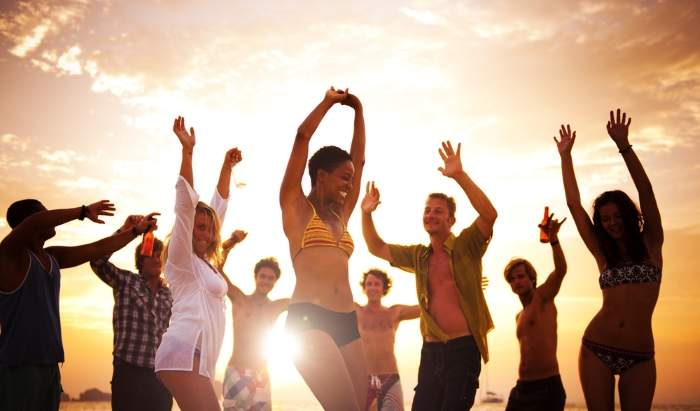 The day started innocently enough with a little work. We may be wild ones but we still have an important job to do, sending tired and deserving people from near and far on awesome holidays. As we say in the dealchecker office, 'the party never stops! – until we stop the parties for holidays, that is.'
Before long the work was done and we were on our way to a top secret location for a top secret activity. Upon arrival at the river Thames, it dawned on some dealcheckers that this activity could potentially involve water and perhaps even, dare I say it, a boat. In no time at all we were strapping life jackets to our bodies and getting a little excited, then being led onto a rather swish, MI5-looking speedboat.
The very clever party-planning committee had opted to send the dealcheckers on a Thames RIB Experience speed boat tour of the Thames, complete with James Bond theme music (I'm not joking) and an informative tour of key London attractions such as Tower Bridge, The Shard and St. Paul's Cathedral. But don't worry, it wasn't all history and learning, we raced around the river screaming plenty. It was extremely fun and comes highly recommended!
Once we'd regained our land-legs, we headed off to Trafalgar Square before strolling down The Mall towards Buckingham Palace. The sun was shining and being awesome secret double agents on the speed boat had made us hungry dealcheckers, so we settled down for a picnic in the sunshine. There was plenty of Pimms and cakes and el vino did flow; the party mood had well and truly crept in.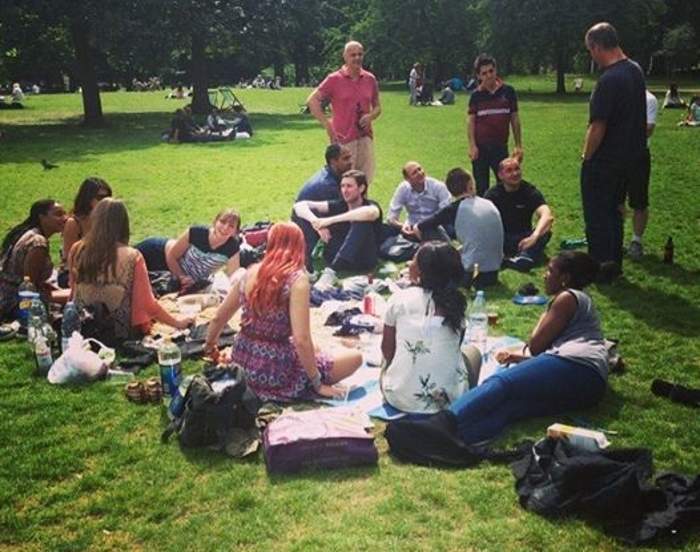 After everyone had their fill of pork pies and jaffa cakes – a sterling combination – we set off to explore the pubs of London a little more. Heading over to Covent Garden, we first stopped at Punch & Judy for some refreshing drinks on their sun-drenched terrace. We all got slightly tanned that day, it was glorious.
Before long we relocated to The Porterhouse pub where we sat in the sun a little longer, enjoying more dealchecker fun times. There was dancing, chatting, drinking and plenty of tanning before the sun eventually went down. It was a lovely day and we're all eager for the next totally fabulous, completely amazing dealchecker outing!