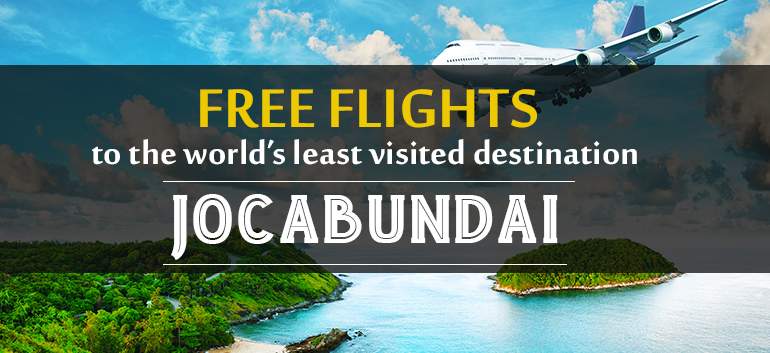 Update: Sorry, there is no country of Jocabundai. We were just dreaming up our perfect destination for an April Fools. It's just too good to be true.
The small island of Jocabundai is a paradise beyond belief, with deep blue seas, white sandy stretches of beach at every turn and year-round sunshine. But unfortunately flights to this remote island can be hard to find, impacting negatively on tourism. In an effort to tackle this, the Jocabundai Tourism Board is giving away FREE flights!
The Jocabundai Tourism Board had this to say:
"Ours is a beautiful country, one which must been seen to be believed. We want to share our stunning secret with the world, and so we are giving away 500 free flights from various UK airports to Jacobundai."
Sunbathe all day beneath a coconut tree, ski in Jocabundai's alpine region, or swim off shore with African elephants at the Santa Slora Elephant Sanctuary! You can even visit the famous purple banana farm on the outskirts of the city Hanay, which produces bananas of a rich violet colour due to unusually high levels of alkaline minerals in the soil.