Working at dealchecker can give you seriously itchy feet: it's all of those gorgeous holidays that we look at! Recently, I decided that enough was enough and booked a two-week Best at Travel break with my boyfriend to Thailand – as seen on our very own Real Deals page.
When I spoke to people about Thailand before we visited, we heard the same thing, time and time again – Thailand is a great place for gorgeous beaches, and for friendly, open-armed service. After 13 hours in the air, and far too many films, snacks and drinks, Phuket did not renege on either of those promises.
We landed to find sunshine, lush green surroundings and then finally, a spacious room with vast windows overlooking one of the pools and the surrounding hills. At such a great price (£699 per person!), we could not have asked for more.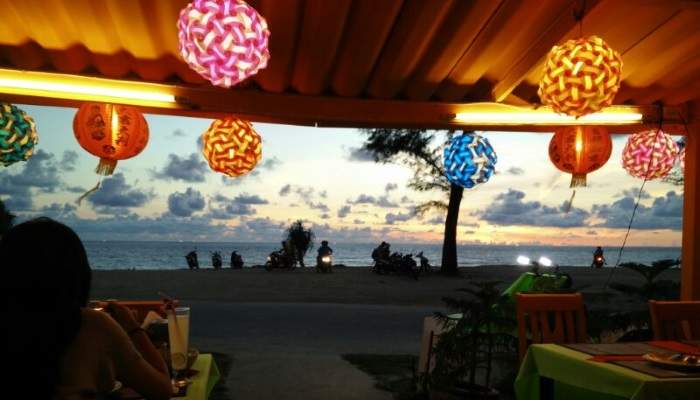 We were staying in the Centara Karon Resort, which is in the centre of the town and around a five-minute walk from the beach. I'm one for doing a million things every day on holiday but the hotel grounds were so gorgeous, and the Tropix pool so peaceful that we spent a few days at the end of our stay here lounging by the water, book in one hand, cocktail in the other – it was heavenly.
A definite highlight of the trip for me was a boat trip out to the famous Koh Phi Phi islands. We knew that the trip was going to be on the pricey side, so we left the hotel to haggle with the vendors outside. This proved to be seriously cost effective – in fact they gave us a deal that was almost half the price advertised. Top dealchecker tip right there.
These boat trips tend to stop off at Koh Phi Phi Don which is the larger, and more developed, of the islands. Next, you head on over to Koh Phi Phi Le, alongside a stop off at Monkey Beach so that you can feed the monkeys who live by the shore!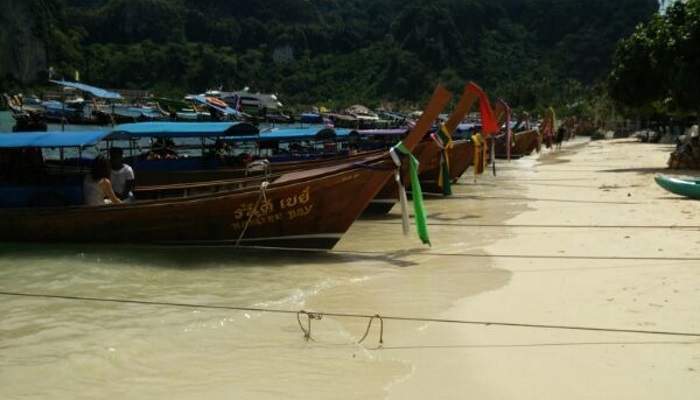 My favourite bit was stopping in the middle of the sea to pop on our snorkels and jumping into the water from the back of the boat: it was quiet, secluded and there was a lot to see! Swimming through shoals of brightly coloured fish has an ethereal quality which I adore.
I think everyone dreams of visiting The Beach's Maya Bay – it has crystal clear waters, ink-green cliffs and copious amounts of white sand. If you're expecting to be the only people on the beach, you might be in for an unpleasant surprise – it's beautiful but the secret of this place is well and truly out of the bag.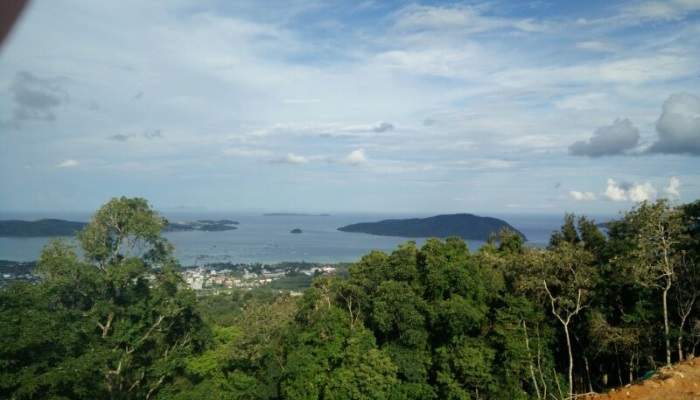 Now, I've been on an elephant before (in Goa) and found it to be a thoroughly terrifying experience, but my boyfriend absolutely insisted that whilst we were in Thailand we had to go elephant trekking. And so, we set off early one morning up into the mountains guided by a man who I can only describe as a very haphazard driver. The people who worked at the camp found it absolutely hilarious that I was scared which, in a weird way, really helped. In an attempt to leap past my fear, we got on the first elephant and threw caution to the wind. My nervousness finally dissipated for good when the 'driver' hopped off to take photos of us, and I shimmied down from the seat to sit atop the elephant's neck.
Following a half an hour trek, we were invited to feed and take photos with a baby elephant which, of course, like the sane people we are, we jumped at the chance to do. I was asked if I was happy for the elephant to hug me (erm yes!), and was happily cuddling up with the elephant's trunk when it put my arm in its mouth and started to lick me!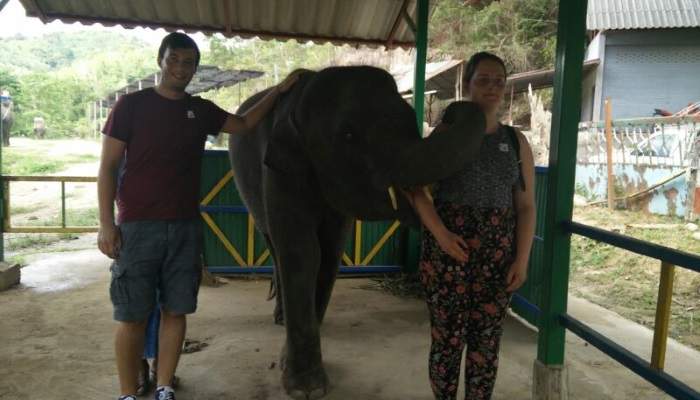 After 12 relaxing nights in Phuket, we decided to trade in the sunshine and sea for the hustle and bustle of Bangkok. (Important note: if you book a new flight like we did, make sure your airline home knows about the change in plans. We needed to cancel our original connection from Phuket to Bangkok otherwise we would have counted as a no-show and had our entire journey home cancelled).
Bangkok is the antithesis of Phuket, a swarming sea of sights, sounds and smells but once you adjust it has some real delights. Highlights for me included drinks at the Lebua Sky Bar, made famous in The Hangover 2, a trip to the Jim Thompson House and the absolutely breathtaking Grand Palace.
For now, I'm back in the office dreaming of Thailand but I'm sure it won't be long before I start getting those itchy feet again…