The August bank holiday weekend, on the cusp of autumn, is a popular time for weekend away and so off I travelled, for a glorious five days (and four nights) of sunshine, to Croatia with friends.
With flights on bank holiday Fridays being extortionately expensive we opted for an early "morning" flight (of 5:40 am!) to Dubrovnik on the Saturday to get the best value for money. Whilst the very early start was a bit of a struggle it was totally worth it when we touched down just before 9:30 am to some seriously sunny skies.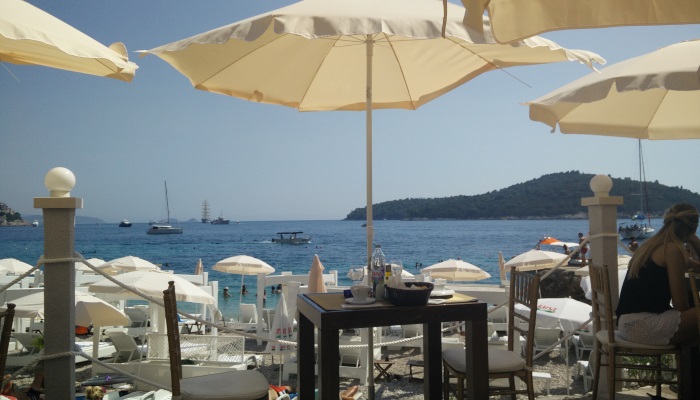 The beaches of Dubrovnik
With such an early start, the flat we had rented wasn't quite ready but we did manage a quick peek in when we went to drop off our bags. It was in the Old Town, where most of the action happens. Although we had to hike what felt like Everest to get to the apartment (so many steps) but when we got there it was definitely worth it. The flat had a large terrace overlooking the city, and vast roomy white rooms with much needed air conditioning.
After our quick bag drop, we of course headed to the beach. For those who haven't been to Croatia, the beaches are mainly pebble but there are also lots of flat outcrops of rock which you can sunbathe on and climb in and out of the sea from. This might not be those infamous white sands, but the lack of sand means that the water is absolutely crystal clear. You can see fish as you swim, and can make out the shapes of the seaweed from high up on the castle walls.
After a brief dip off one of these rocks, we realised that we might not actually be quite ready for the Croatian sun just yet and headed over to the Banje Beach club which has sun beds, parasols, and towels to rent plus having its very own bar and restaurant.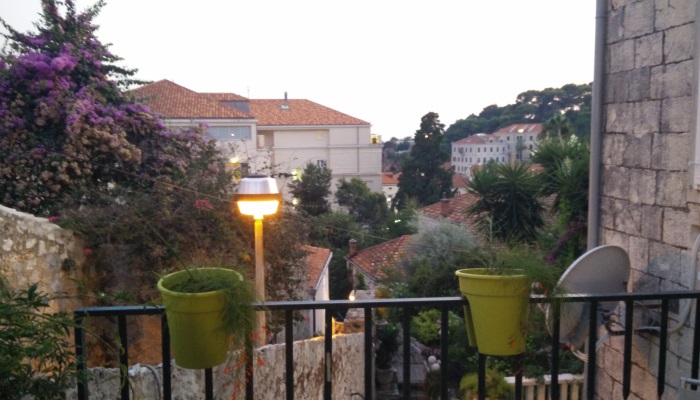 Lokrum
The next day, after a much needed long sleep, we headed down to the port in the city centre and caught the boat out to Lokrum. This island, 15 minutes away, is covered in lush green trees, and is home to a pride of wandering peacocks and rabbits roaming free. The peacocks alone are reason enough to visit the island, but it's also a great place to swim and the island is big enough to explore with a salt water lake inland.
Lokrum is also famous for its large nudist beach, marked by a bar and signs telling you to leave your cameras in your bags. As a tip – people don't look too happy if you stomp through fully clothed hoping to find the "dead" lake!
A kayaking adventure
Having spent a lazy day on Lokrum, we thought it was about time that we got a little bit more active and so signed ourselves up to a day-long kayaking trip with Adriatic Kayak Tours. Our tour guide, Marius, was absolutely lovely but nothing could save us from the burning sensation in our arms for that first half hour.
However, after the initial shock, the pain subsided and we could appreciate our surroundings more as we paddled in and out of caves and moored up in coves to swim. A highlight for me was swimming in to the Blue Cave which on entering looks pretty average but when you turn around becomes the most irridescent blue. The tour we chose included a five-kilometre hike after lunch at a seaside restaurant which everyone else said was incredible (- as a vegetarian, the cheese sandwich was just fine)!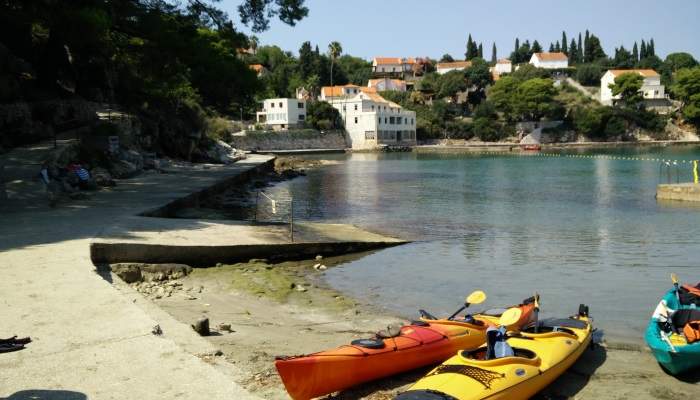 St Jakov Beach
Kayaking was fun but really quite exhausting and so for the next two days we hit the beach – this time walking to St Jakov from the Old Town. It's a little bit of a walk from the city centre so on sunnier days like ours I'd recommend taking a sun hat, sun cream and lots of water! However, the walk gave us some incredible views to ogle out over the sea, and when we finally descended down a long set of stairs we found a quiet pebbly little beach with the friendliest bartender I am yet to meet.
The beaches closer to central Dubrovnik are lovely but they are all quite busy due to the allure of the crystal clear waters to everyone who can see them from the town. I would recommend travelling a little further out to swim and sunbathe with more space, and less busy waters.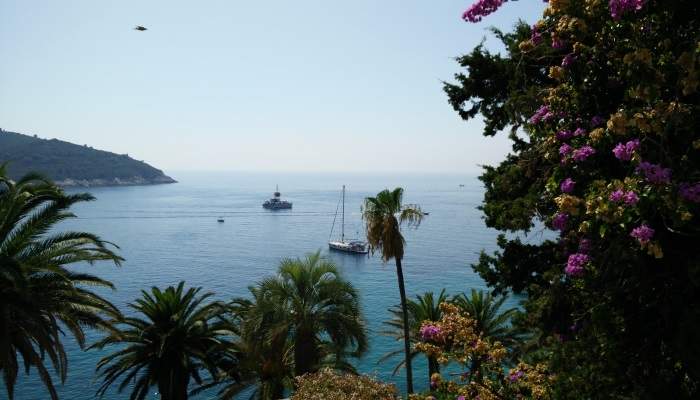 Eating out
I have been to Croatia once before in 2012 – that time travelling along the coast from Soundwave Festival near Zadar to Trogir, and then on to Dubrovnik with my family and have never held fond memories of the vegetarian food on offer. However, it seems like restaurants in Dubrovnik have upped their ante over the last few years, and as a mixed group of meat eaters and vegetarians we all had great food.
We seem to have visited many of the most romantic restaurants in Dubrovnik, and highlights include the Panorama Restaurant at the top of the cable car which had incredible views, and the vegetarian restaurant Nishta whose menu was both delicious and interesting. After I left, my friends visited Taj Mahal which offers Bosnian fare which they said was truly delicious but entirely meaty.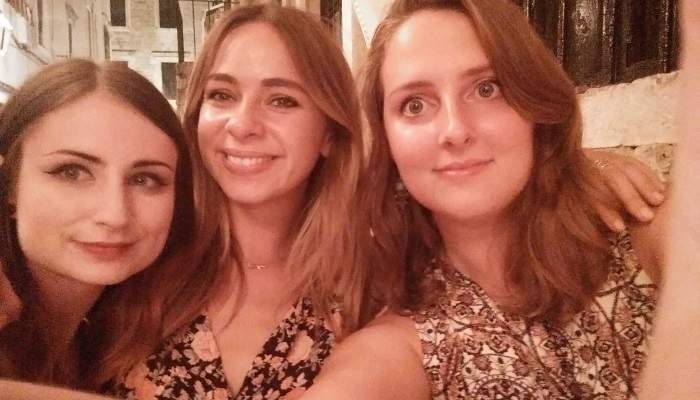 Now I'm back in the UK I find myself craving lush green surroundings, turquoise waters and gorgeous sunshine and I know, without a doubt, that I'll be back to Croatia in the near future!
To enjoy a trip to Dubrovnik yourself, search for: Flights| Car Hire| Hotels| Holidays