I have a confession – apart from a week's holiday in Gran Canaria when I was 19, I have never been to Spain. Until this October, that is. I thought I wasn't all that fussed about Spain – but Barcelona proved me wrong.
Barcelona does beachside city so well. My sister came home from a visit raving that it was the Sydney of Europe and now I can see why. You could spend hours walking around the stunning array of architecture, stopping only for heaped servings of tapas (and a healthy dose of sangria), before spending an evening's sunset watching the waves come in.
We were lucky enough to nab an amazing Air Bnb flat right next to the Sagrada Familia so we could sightsee from our balcony. We decided to take our own walking tour of the city when we saw the queue for the bus.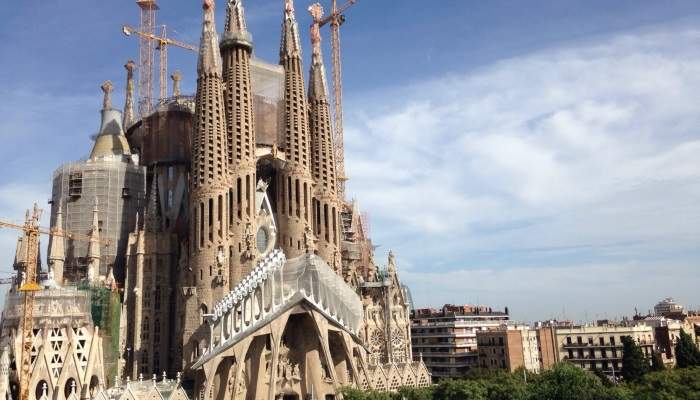 We walked past the Arc de Triomf (France isn't the only one who has it), around as-tall-as-the-eyes-can-see palm trees, architecture touched by the hand of Gaudi and the zoo (because why not). We finished it off with many rounds of sangria and running around like little kids at the fair (which was open past midnight on a Sunday – the Barcelona-ites know how to live).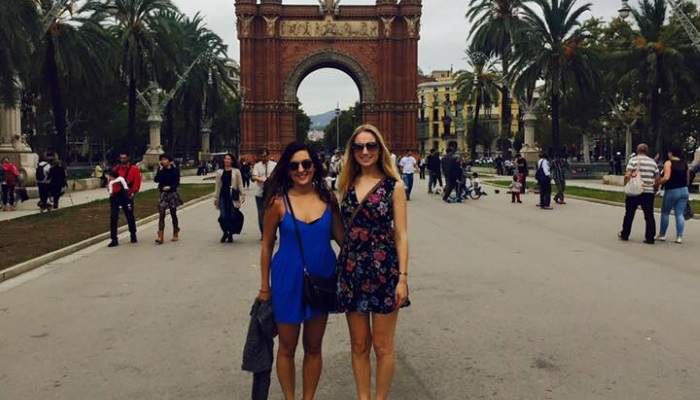 The next day we tackled the Gothic Quarter. A maze of alleyways, beautiful buildings and more restaurants than you can throw a stick at, it's a place you could spend more than a few days just wandering around. We witnessed an orchestra serenading the square below from the well-lit balconies (with the conductor on a crane, no less), we tucked into one of the best plates of beef and octopus we have ever tasted at Cera 23 and spent the evening sipping glasses of wine worth a mere 2 euros each. Consider us charmed.
When we woke up the next morning we were greeted by a cloudless sky and bright sunshine. The decision was easy – beach. We spent two days lying on comfy sun loungers and having food and drink served to us right on the sand. The only time we tended to move was for card games or a dip in the sea. Make sure you walk up the beach – it gets nicer and nicer as you go up. But the sand is soft and the water is clear (and it's hot in October!). The constant calls for 'water, Cola, beer' and 'massageys' are its only downfall. First world problems.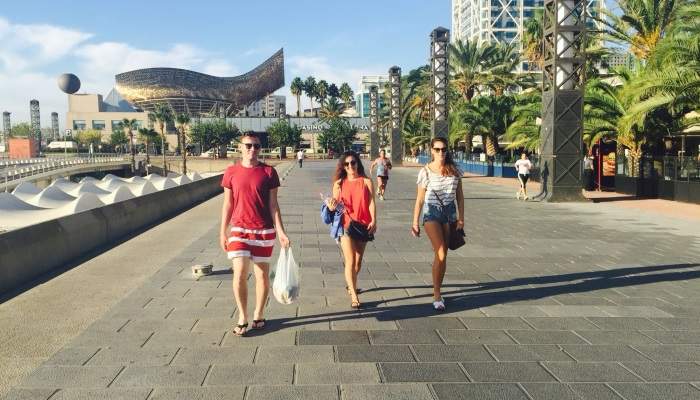 We also ate at a restaurant that put all fresh seafood you've eaten up to this point to shame. La Paradeta displays a wide array of seafood on ice, from monkfish and crab to prawns and tuna. Pick what you want, tell them how you want it prepared and then tuck in. The amount of mussels, prawns, crab, calamari and tuna we had should have cost us fortune and yet we paid next to nothing (along with two bottles of wine).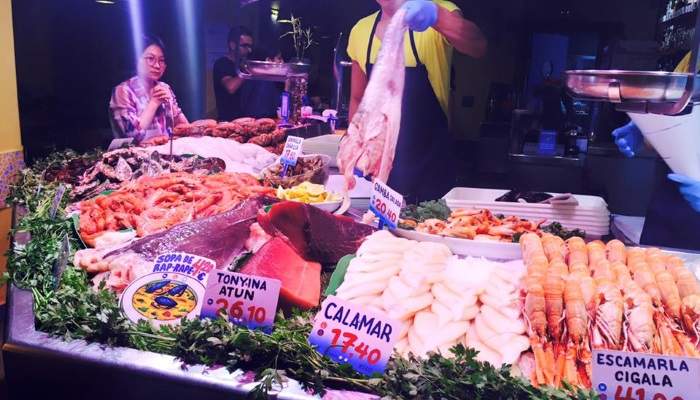 We also decided to splurge and go for cocktails at the rooftop bar in the Mandarin Oriental. Not only does it have an amazing view of the city but the sushi is undeniably tasty.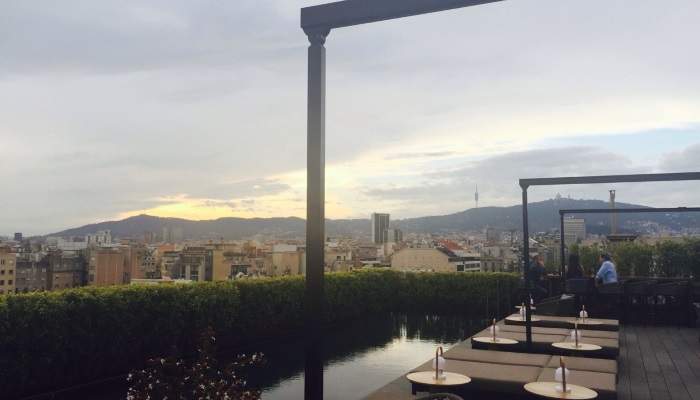 Our last day was spent doing a slightly cliche but completely mandatory activity – a city bus tour! Don't let others mock you – it's a great way to see Barcelona. Driving through stunning Mount Juic and seeing the city laid out before us was a highlight. That and staring at all the incredible houses in their version of Knightsbridge – it was enough to make you want to move there.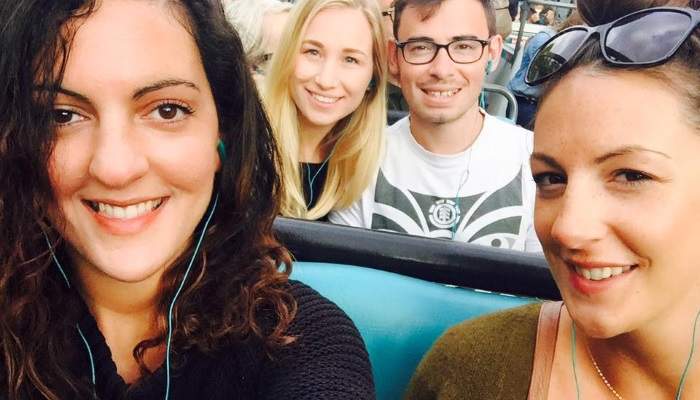 And the greatest thing of all? It's only a two-hour flight away. Sun, sangria and tapas are there for the taking all year round (and the sun really does stick around during winter – all the better!).