A bit like fair Verona in Romeo and Juliet, Cyprus, the third-largest island in the Mediterranean, is an island divided. Since the conflict in the 1970s tensions have eased between the two halves, and since 2003 it has been possible to travel between southern and northern Cypus in one holiday – exploring each half's culture, culinary traditions and vibe. Here's our guide to what you can see in the north and south.
The Republic of Cyprus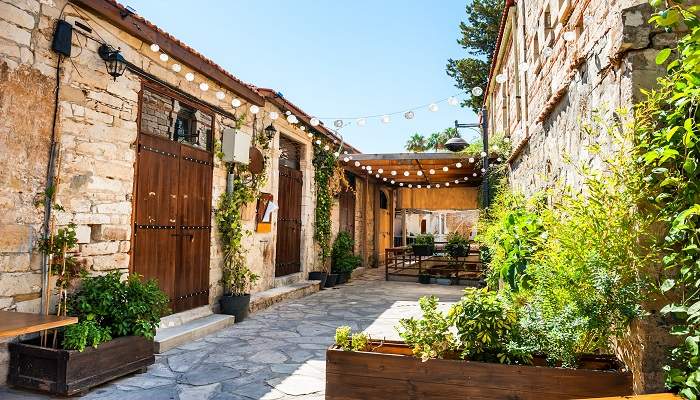 With its Greek traditions, myriad resorts and top-notch tourist infrastructure, Cyprus is a perennially popular destination for UK travellers. Whether you love checking out historic sites, partying, or walking with the sand between your toes, Cyprus has something for everyone. Here's what we love about it!
The Food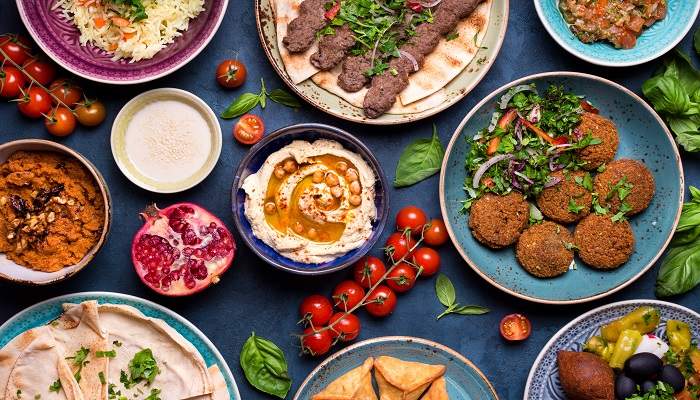 If there's one thing Cyprus is famous for (besides great holiday packages), it's incredible Greek-style food. Cheese fans are probably well acquainted with what's possibly the island's most delicious export: halloumi. Like in Greece, meze is popular here – traditionally a selection of olives, dips including tahini, hummus and taramosalata, bread, cheese, meatballs and other meats. And it's practically a sin to visit Cyprus without eating loukoumades – mega-moreish fried dough balls in syrup.
The Nightlife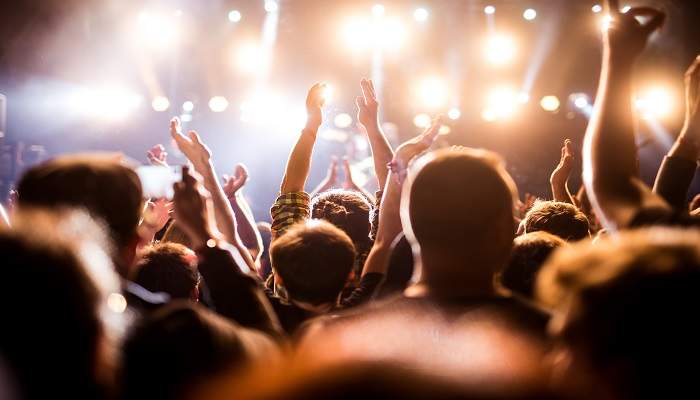 Cyprus's nightlife is something of a legend – indeed, its biggest tourist resort also happens to be its party centre: Ayia Napa. From foam parties to incredible drink deals, Cyprus rivals Ibiza when it comes to its nightclubbing scene. The Castle Club is one of the most legendary – with five areas under one roof, it's bound to be an epic evening! For those looking for a more low-key evening out, Limassol is overflowing with upmarket bars, as well as a few quieter clubs. When you're on a Med island like Cyprus, you need to make the most of the beaches at your doorstep – and Larnaca does just that, with its club-and-pub-lined beachfront promenade, and regular beach parties.
The Beaches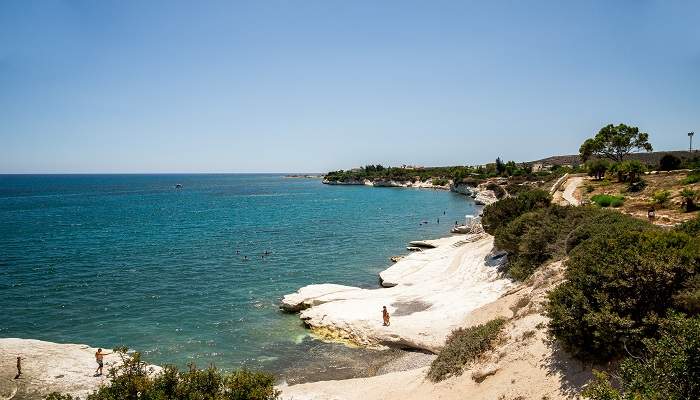 As you'd expect of any Med destination worth its salt, Cyprus's beaches are abundant and gorgeous. In fact, the Republic of Cyprus boasts an impressive 49 Blue Flag beaches. The untamed rocky beauty of Makronissos Beach, with its azure water and ancient tombs is a must-visit, while Mackenzie Beach is a favourite of fashionable foreigners after sand, music, bars and a spot of swimming.
The History
Okay, so there's no actual proof that the god Adonis and goddess Aphrodite bathed at the Adonis Baths, but who are we to argue with Greek mythology? Either way it's a pretty day out – come here to splash beneath waterfalls, indulge in mud therapies and explore the area's hiking trails. Nea Pafos, meanwhile, was the ancient location of the now-popular city. Established in the 4th century BC, and abandoned some 800 years later thanks to an earthquake, it's famous for its collection of mosaics, still semi-intact villas, the remains of a medieval fortress, and agora (forum), built in the 2nd century AD. Make your way into the Troodos Mountains for a real treat – 10 churches dotted throughout the region, all painted with frescoes and vivid icons.
Northern Cyprus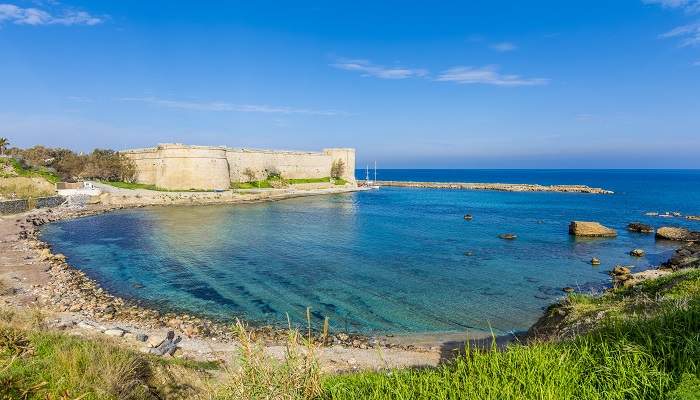 Northern Cyprus has a slower pace of life than the south, and of late has been opening up to tourists – it's easy to cross from the Republic of Cyprus to the north, and UK visitors won't need a visa. You still can't fly directly into the north, but it's easy enough to land in Larnaca and make your way from there, or go via Istanbul into Ercan. Casinos and nightclubs are easy to find here, and to visit is like taking a step back in time to a less-developed, more traditional Cyprus. Plus, did we mention it's much cheaper than the south?
The Food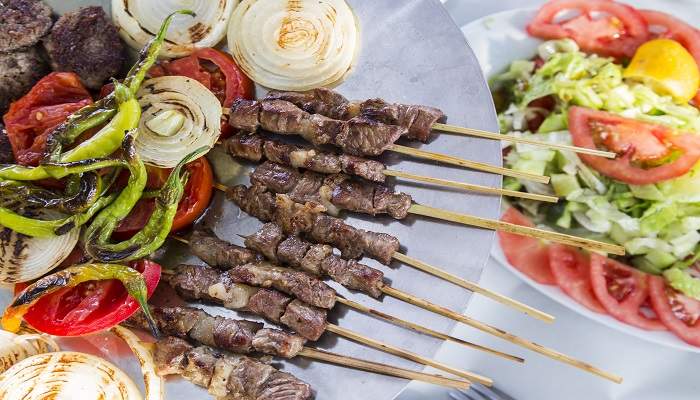 Greek and Turkish food can be quite similar, and North Cyprus has its own specialities influenced by its Turkish heritage. Kebap (chunks of lamb or chicken on a skewer), bumbar (sausage made of minced lamb and rice), and lamb chops are all regular favourites. Dolma are a staple in this part of the world; the north puts rice, tomatoes and onion in theirs, while the south also includes meat. For dessert? Ekmek kadayifi – a sponge cake soaked in syrup.
The Nightlife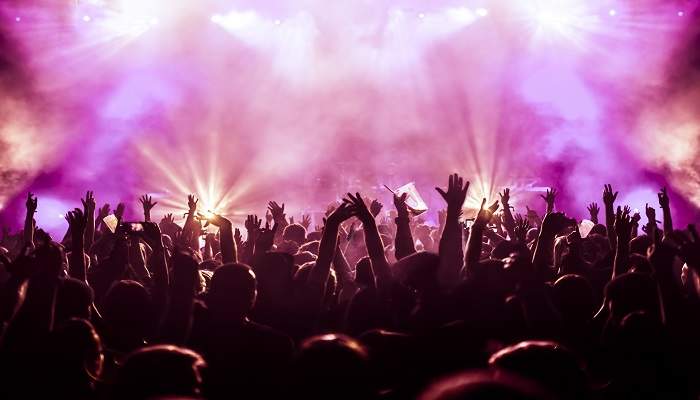 Don't be misled by south Cyprus's reputation for throwing a great party – you'll still find a bash or three in the north! Kyrenia, on the island's north coast, is the region's nightlife centre. Head for the harbour, which is lined with bars and pubs that range from low-key watering holes, to larger spaces with sound systems blasting music. There's also a dusting of nightclubs with sizeable dancefloors where you can dance 'til dawn – hit up the ones on the beach for a true island party feel! Famagusta is also a great spot for a night out; major hotels host club nights, and bars and restaurants keep the music going well into the night.
The Beaches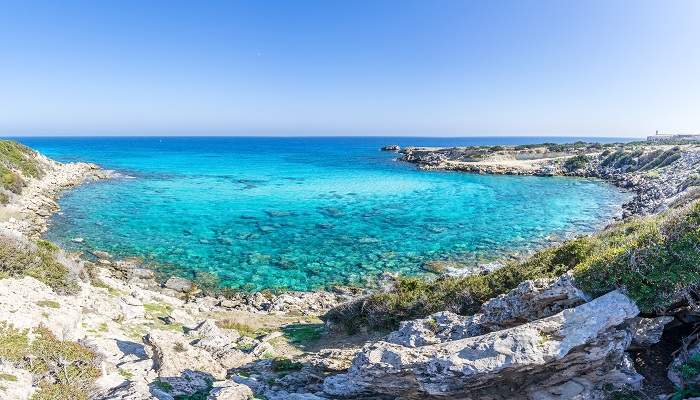 We'll let you in on a secret: we've heard whispers that the beaches of North Cyprus are better even than those of the south. We don't know if it's the fact that you'll find fewer people on them, or if they've been touched by humans less, but what we do know is that you'll find some mighty splendid sands. Alagadi Beach has the longest stretch of sand on the coast – and is a prime spot for turtle-spotting. Further north, Karpas Golden Beach is said to be the birthplace of Aphrodite, and the most beautiful beach in North Cyprus – if it's good enough for the Greek goddess of beauty and pleasure, it's good enough for us!
The History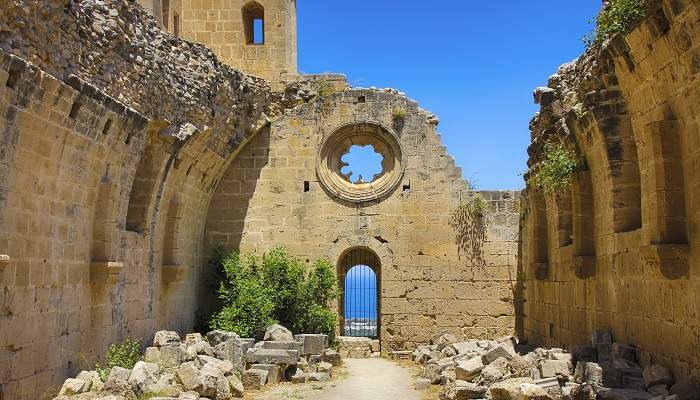 North Cyprus has more than its fair share of castles – three, in fact. They're in varying states of decay, but all accessible to visitors, and a remarkable step back in time. Also ticking the 'cool old things' box is Bellapais Abbey, built during the 13th century, and also artfully crumbling. Wander through the old cloisters, or visit for one of the many live music events held there. Like the south, North Cyprus has its own ancient city – Salamis. For nearly 1,800 years it competed with Paphos for the title of most powerful city on the island, before it was all but destroyed by an earthquake in around 350AD. Now you can see incredible pillars rising proudly into the air, an amphitheatre, and even remarkably well-preserved frescoes.
Republic of Cyprus
Holidays | Flights | Hotels | Car Hire
Northern Cyprus
Holidays | Flights | Hotels | Car Hire
Before you travel: be aware that the division of Cyprus is a sensitive subject for many Cypriots, and you should check the Foreign Office Advice regarding the border crossings before you fly.